Retail Business Inventory Financing
Retail store funding as low as 1% per month
Kickfurther funds up to 100% of your inventory costs at flexible payment terms so you don't pay until you sell. Fund your entire order(s) on Kickfurther each time you need more inventory so you can put your existing capital to work growing your business without adding debt or giving up equity.
Often 30% lower cost than alternate lenders & factors

Quickly fund $5,000,000+ in  inventory

Create a custom payment schedule (1-10 months)

Fund inventory with no payments until revenue lands
Get Funded
How much funding could your company raise?
Submit this form to see your estimate.
Why choose Kickfurther for Retail Inventory Financing?
Don't pay until
you sell.
Your payment obligation only begins once your sales are made. This alleviates the cash-flow pinch that lenders cause without customized repayment schedules. Free up capital to invest in scaling your business without impeding your ability to maintain inventory
Know your rates. When you compare ours, you'll often see that you're saving. We cost less than factoring, PO financing, and many lenders. We also have higher limits than competitors.
Fund up to $5 million
in an hour.
Once approved and the deal goes live, most deals fund within a day (often within minutes to hours), so you'll never miss another growth opportunity.
It's easy, it works, &
it grows with you.
Companies access higher funding limits and often get lower rates as they return to Kickfurther, creating a scalable solution that grows alongside your company.
We fund inventory for direct-to-
consumer & major store brands






"Tough Times Call For Creative Funding — Check Out
Kickfurther's Clever Model"





How does Retail Inventory Financing Work?
Connect with consumers across the United States to get your
inventory funded via our marketplace
Create your online account
Create a business account, upload your business information, and launch your deal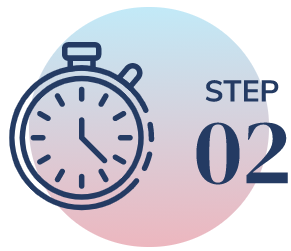 Get funded within minutes to hours
Once approved, our community funds most deals within a day, often within minutes to hours, so you'll never miss another growth opportunity.
Control your payment schedule
We pay your manufacturer to produce inventory. Make the introduction and you're off and running! Outline your expected sales periods for customized payment terms. At the end of each sales period, submit sales reports and pay consignment profit to backers for each item sold.
Complete and repeat!
Complete your payment schedule and you're done! Often once the community knows you, you're likely to get lower rates on your next raise.
Scaling a business can be challenging. And raising funds to aid in that growth can be one of the most taxing aspects. Without proper funding, you can struggle to invest in growth strategies like expanding your product line, increasing your marketing efforts, and hiring additional talented individuals.
Identifying financial resources to help fuel your expansion can ensure you get and stay on a growth trajectory.
Spanning from eCommerce businesses to restaurants and stores with multiple locations, the broad nature of retail requires loans that work differently than financing for other kinds of establishments. With several types of business loans for retailers available, it's important to get to know how your organization can benefit.
What is retail business financing?
While most retail business owners have access to traditional business financing, loans for retail business can be specifically catered to the industry.  Retail operations need plenty of inventory which can lead them to inventory funding. Inventory funding can allow you to buy inventory now and pay later or when it sells. No matter what you're selling, retail loans can fill the gap when external funding is needed.
Over the past few years, retailers have faced a different and growing set of demands and have been forced to adapt accordingly. Along with it have come several options for retailers trying to keep up. From loans that collect a percentage of your sales to standard monthly financing, retail business lenders understand your daily operations and will assist you in reaching the next rung of your financial ladder.
How does financing for retailers work?
Business loan options for retail companies are both versatile and varied. Created to provide you with the capital you need to meet nearly any expense, retail loans can be repaid in several ways. From business equity loans to lines of credit, lenders invest in your growth potential and provide you with funds to make growth possible. There's also the alternative that you can access working capital from buyers using online marketplaces such as Kickfurther.
Types of retailers that require loans
Retail is a vast field that spans every type of merchandise you can imagine. From software to handmade jewelry, banks and lenders tend to look at your profit margin rather than the type of goods you are selling.
When it comes to the type of retailers that can qualify for business loans, the sky's the limit. Retail is defined as any business that receives cash at a point of sale including:
Specialty Stores
Retailers like mall kiosks and independently-owned stores that offer products along one line are known as specialty stores. Other examples include jewelry stores, beauty supply stores, and hobby shops also fall into this category.
Internet Retailers
Internet retailers make up a huge portion of today's retail sales. Both retailers who operate from internet and mobile platforms can qualify for retail business loans under this qualification.
Warehouse Outlets
Much like grocery stores, stores like Sam's Club and Costco are considered warehouse retailers. They purchase merchandise at wholesale prices and pass the savings on to consumers through memberships.
Reasons for obtaining retail financing
One of the great things about retail financing is that it can be used for almost any purpose. No matter the reason you need extra capital, retail business financing is flexible enough to meet your daily needs and your potential growth. Retail operations that only need funding for inventory should get funding that is well, exclusively for inventory. Purchasing inventory on consignment can reduce the risk for the backer or lender which can lower the cost of funding for you.
The most common reasons for obtaining retail financing include:
Purchasing inventory

Updating equipment

Marketing campaigns

Hiring new staff

Consolidation of expenses

Building maintenance

Expansion
Types of retail business financing options
Loans for retail operations are as broad as the field of retail. Depending on your needs, you could qualify for more than one type of retail financing. It's vital to get to know which type will offer you the best repayment rates, though. Which one will suit your business needs the best?
Inventory Loans or Funding
Some banks or lenders may offer inventory loans, which can surely help you get the inventory you need, but you may find they are too expensive. An alternative is inventory funding. By using inventory funding you may be able to purchase inventory on consignment and enjoy lower funding costs. So where do you obtain inventory funding?
Kickfurther funds up to 100% of your inventory costs on flexible payment terms that you customize and control. With Kickfurther, you can fund your entire order(s) each time you need more inventory and put your existing capital to work growing your business without adding debt or giving up equity.
Debt Financing
Also called financial leverage, debt financing loans for retailers are available as both short-term loans and longer-term loans. When a retail business utilizes the debt financing method, they sell off their debt. Including other loans, credit card balances, and bonds, outstanding debts will be consolidated into one loan payment. Repayment terms will vary, but it's always used when a business needs immediate working capital and shows the promise of benefiting from it.
Equity Financing
Similar to debt financing, equity financing for retail operations provides instant access to funding. Instead of selling portions of debt, retailers sell off a portion of the company's equity in exchange for a loan. The amount a retailer receives will be repaid through either a percentage of the business profits or a stake in the business itself.
Term Loans
If you're looking for a way to take advantage of potential profit. Purchasing a vehicle, adding new equipment, or filling in a gap in cash flow, are good reasons to consider a term loan. With loan terms ranging from a few months to a number of years, these loans make it easy for you to find the financing you can afford. Plus, you'll know the interest rates and payments before you sign on the line.
Merchant Cash Advance
Merchant cash advance loans for retail rely on the future income you plan to make. Employing this type of retail business loan lets you borrow the working capital you need on a flexible basis. Payments are automatically calculated based on your credit card sales and dispersed to the lender. While it does take a fraction of your sales, it's a convenient way to make sure you can afford to take the next step.
Credit Cards and Lines of Credit
There are many reasons why you might want to consider credit cards or business lines of credit to meet a temporary need. Although they often carry higher interest rates than other types of retail loans, you aren't burdened with returning larger lump sum payments. Instead, they allow you to spend on what you need when you need it.
Pros and cons of retail business loans
Pros:
Extra working cash flow

Immediate access to needed equipment

Address more than one retail need at a time

Improvement of business credit profile
Cons:
Detailed, lengthy paperwork

Higher interest rates without thoroughly established business credit
What is the best way to use a retail business loan?
The best way to use a retail business loan usually depends on your business and its goals. A retail business loan should help grow your business and increase profits, despite the additional cost. Retail business loans are a smart solution for purchasing inventory, upgrading equipment, creating inventory systems, and so forth.
How can a retail business qualify for financing?
Requirements to qualify for financing can vary depending on the lender and type of loan. It can help expedite the process to have documents such as sales reports, financial statements, business licenses, business plans, identification, and bank statements ready to go. In most cases, lenders or investors will want to see supporting documentation before loaning money. To qualify for inventory funding on Kickfurther you need to sell physical products or non-perishable consumables. You will also need to prove revenue between $400k to $15MM over the last 12 months.
What minimum credit score do I need to qualify for retail business financing?
To qualify for retail business financing, you'll need a good credit score in most cases. While requirements can vary depending on the lender, most lenders will want to see a respectable financial record and credit score. If you have credit challenges you may need to consider a secured loan or a personal loan. 
How inventory financing with Kickfurther can help business growth your retail business
As a growing business, it's important to keep costs down. As your business grows, costs continue to increase. You must find a way to manage costs and keep profits growing so you can justify additional costs. Retail businesses must stock plenty of inventory to ensure they do not miss any sales. Stocking plenty of inventory can also help make sure customers get products faster.
Kickfurther puts you in control of your business while delivering the costliest asset for most CPG brands. And by funding your largest expense (inventory), you can free up existing capital to grow your business wherever you need it – product development, advertising, adding headcount, etc.
Interested in getting funded on Kickfurther?
Create a free business account, complete the online application, and review a potential deal with one of our account representatives. Once approved, our community of buyers fund most deals within a day, often within minutes to hours.