CBD Business Inventory Financing
CBD Funding as low as 1% per month
Kickfurther funds up to 100% of your inventory costs at flexible payment terms so you don't pay until you sell. Fund your entire order(s) on Kickfurther each time you need more inventory so you can put your existing capital to work growing your CBD and Hemp business without adding debt or giving up equity.
Often 30% lower cost than alternate lenders & factors

Quickly fund $5,000,000+ in CBD inventory

Create a custom payment schedule (1-10 months)

Fund CBD inventory with no payments until revenue lands
How much funding could your company raise?
Submit this form to see your estimate.
Why choose Kickfurther for CBD Funding?
Don't pay until
you sell.
Your payment obligation only begins once your sales are made. This alleviates the cash-flow pinch that lenders cause without customized repayment schedules. Free up capital to invest in scaling your business without impeding your ability to maintain inventory
Know your rates. When you compare ours, you'll often see that you're saving. We cost less than factoring, PO financing, and many lenders. We also have higher limits than competitors.
Fund up to $5 million
in an hour.
Once approved and the deal goes live, most deals fund within a day (often within minutes to hours), so you'll never miss another growth opportunity.
It's easy, it works, &
it grows with you.
Companies access higher funding limits and often get lower rates as they return to Kickfurther, creating a scalable solution that grows alongside your company.
We fund inventory for direct-to-
consumer & major store brands






"Tough Times Call For Creative Funding — Check Out
Kickfurther's Clever Model"




How does CBD & Hemp Financing Work?
Connect with consumers across the United States to get your
inventory funded via our marketplace
Create your online account
Create a business account, upload your business information, and launch your deal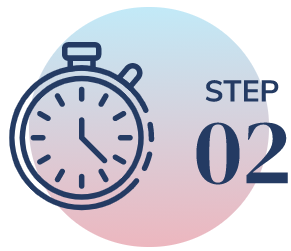 Get funded within minutes to hours
Once approved, our community funds most deals within a day, often within minutes to hours, so you'll never miss another growth opportunity.
Control your payment schedule
We pay your manufacturer to produce inventory. Make the introduction and you're off and running! Outline your expected sales periods for customized payment terms. At the end of each sales period, submit sales reports and pay consignment profit to backers for each item sold.
Complete and repeat!
Complete your payment schedule and you're done! Often once the community knows you, you're likely to get lower rates on your next raise.
CBD & Hemp Business Financing Options
The CBD market is anticipated to grow by 29.91-billion USD from 2020 to 2025 alone. In 2021 alone, the CBD industry grew worldwide by 26.21%. This is where CBD financing comes into play. CBD financing is typical of other forms of business financing, however, since the cultivation, distribution, and sale of all marijuana-related products is still federally prohibited, most traditional lenders are unable to fund CBD businesses. Because of this, people who are looking to start up a CBD-related business have had to get creative with their funding options. Some businesses have found that private funding through investors is one good way of dealing with the lack of traditional finance options for a new CBD startup. Others have found that there is actually a private lending market out there that caters to CBD and marijuana-related businesses. If you begin researching the types of lenders available on this private lending market, you may realize that many lenders have chosen a specific niche of the CBD market with whom they work directly. Some lenders could focus solely on growing and cultivation operations while others may focus on the production of CBD edibles, vape cartridges, concentrate, topical creams, canine chewable treats,  and other CBD products. It is important to do your research on each specific lender to ensure your business model will fall within their scope. 
Aside from private investors and alternative marijuana industry lenders, there are some other types of financing where the type of business you operate is not a concern of the lender. These can include financing options like merchant cash advances, bridge loans, equipment loans, invoice factoring, invoice financing, and personal loans. Each one of these options has its own advantages and disadvantages and some may be better suited for your business model than others. It is up to you to do your research to ensure you are choosing the finance options that can put you and your business in the best position for success. 
How does CBD financing work?
Scaling a CBD business can be challenging. And raising funds to aid in that growth can be one of the most taxing aspects. Without proper funding, you can struggle to invest in growth strategies like expanding your product line, increasing your marketing efforts, and hiring additional talented individuals.
Identifying financial resources to help fuel your expansion can ensure you get and stay on a growth trajectory.
Most common expenses associated with a CBD business
The types of expenses associated with running a CBD business vary by the type of business. However, many of the same expenses you would have as a business that sells any other type of product do apply. Those expenses may include the following.
Commerce website development 

Inventory purchases 

Product and packaging design 

Branding

Marketing

Product storage

Order processing software and systems 

Product handling and shipping 

Labor

Taxes 

Rent

Utilities 

Insurance

and many more expenses …
If you also have a retail location or your facility doubles as both a distribution center and a retail business, then you may find even more expenses. The retail business may need:
Shop decor

Building improvements and/or remodeling

POS system

Rent

Utilities

Labor/Sales staff
Can I get CBD financing for my business?
Yes, there are many options available to someone who is looking to get financing for their CBD business. A good place to start would be to look into private lenders who specialize in providing financial services to businesses in the marijuana and CBD industry. Since traditional lenders are mostly barred from providing financing to CBD businesses, private lenders have stepped up to fill the void. Aside from working with a private lender, you can explore several other options that can provide financing for your business. CBD business owners can turn to the world's first online inventory funding platform, Kickfurther, to access funds they are unable to acquire through traditional sources. In short, Kickfurther can pay your manufacturer to produce inventory while allowing you to create customized repayment schedules. 
Types of CBD financing & loan options
Here is a quick list of some CBD financing and loan options available to a new or established CBD business. 
Business loans:

Although traditional banks and lenders cannot offer business loans to CBD businesses, alternative lenders can and are willing. 

Working capital:

Bridge loans are short-term loans designed to help businesses increase their working capital to pay employees, rent, utilities, and other monthly expenses. 

Equipment loan:

If you need a large piece of equipment to manufacture or produce your CBD product, you can use the equipment as collateral to secure the funding to pay for it. 

Merchant cash advance:

If you have a CBD retail business, you can get an advance on your expected monthly sales. These advance-style loans typically come with high-interest rates, however. 

Inventory funding:

Inventory funding can allow you to get the inventory you need without interrupting cash flow. Some banks can offer inventory financing, but it can be expensive. For a cheaper alternative turn to an online inventory funding platform such as

Kickfurther

and start buying inventory on consignment today.
Is it difficult to get financing for a CBD-based business?
Due to the federal prohibition on the growing, cultivation, manufacturing, and sale of all marijuana-derived products, including CBD, it is nearly impossible to secure financing through a traditional bank or lending institution. However, there are plenty of private alternative lenders available as well as other forms of general business financing that are not entirely concerned with the nature of your business. Only that you are able to pay.
Are CBD businesses profitable?
A CBD business can be highly profitable if managed properly. Data shows that some CBD companies are reporting net profit margins of about 40%.  The CBD industry is expected to reach $20 billion by 2024, reflecting great potential. As the industry grows though, competition does too and regulations are becoming more strict. As regulations are enforced they may start to impact profit margins and operations. CBD companies can still be profitable though they will just need to stay one step ahead and choose appropriate retail or wholesale strategies to remain profitable. With the ability to retail CBD using eCommerce platforms such as Shopify, you can keep costs down by being an online retailer. In the world of CBD it's important to establish your brand, educate consumers, and deliver a quality product. Even if you charge a little more, consumers need to know why to choose your brand. Educating consumers is a smart way to recruit new users and you will become their go-to source for good advice and recommendations. 
How much do you need to start a CBD business?
Initial investments can vary depending on your ambitions but you should expect to invest upwards of $70,000 to start a CBD business. Startup costs can include licenses, legal fees, and production. If you plan to operate a storefront you'll need to factor that into costs as well. Let's take a closer look at some of the costs associated with starting a CBD business. 
Licensing: Licensing requirements vary depending on the state, but can be costly. CBD businesses can expect to spend between $25,000 to $500,000 obtaining proper licensing. While this may sound like a decent chunk of change, it's important to do things the right way to avoid legal issues down the road. It's also easier to get funding if you can prove that your operation is legitimate. 

Legal fees: Whether you're in the startup stages or well-established, compliance will always be a top priority. It's valuable to have a trusted attorney to help protect you every step of the way, no matter the cost. Hourly legal fees can cost $300+ per hour. 

Production: Outsourcing cultivation can help keep initial investment down, but you'll want to ensure quality control. While it will require a greater investment to manufacture your own product, it can add significant value to your brand. It can also create opportunities for you to wholesale to other CBD companies, thus diversifying revenue sources. Experts suggest the minimum investment for production if you outsource is $25,000. Once established you can use

funding

to get inventory, but you'll need to prove yourself a bit before you can qualify to do so. 
What is the future of CBD?
CBD is considered a wellness product with a prosperous future ahead. With no signs of slowing down, experts anticipate the CBD industry will grow to $20 billion by 2022. There are many factors contributing to the booming growth including legalization of cannabis in several countries, availability, and increasing popularity. Furthermore, as more research is performed, more evidence points to the health benefits that CBD can offer. Some of the most common health issues CBD is used to treat are insomnia, anxiety, and pain relief. According to a 2019 Gallup poll, 64% of American adults believe that CBD is beneficial. 
How do I sell my CBD products online?
Before selling online you'll need to decide if you want to sell through an online marketplace or create your own website. Regardless of your retail avenue, you'll need proper licensing, quality products, and transparent information on your brand and products. It's a good idea to specialize in certain CBD products. As you grow you can branch out but in the early stages this will be easier to manage. It will also be easier and more cost-effective to market. Here's a quick breakdown of some of the steps you'll need to take if you plan to sell CBD online.
#1. Determine how you want to sell online (marketplace or host your own site)
#2. Determine your niche
#3. Create a business plan
#4. Understand regulations and laws and obtain licensing
#5. Organize business documents
#6. Secure a supplier
#7. Build your site and determine shipping/payment terms
#8. Market to consumers
Do I need insurance to sell CBD?
Whether you sell CBD or carrots, you should have insurance when selling topical or ingestible products. There are insurance companies that specialize in coverage for CBD companies. Do your research and find affordable coverage that offers real protection. Furthermore, if you're retailing someone else's product, be sure they have insurance too. 
Do you need FDA approval to sell CBD?
Most CBD products are not regulated by the FDA, therefore you most likely do not need approval. The only FDA-approved CBD prescription medicine is EPIDIOLEX, so this product would require approval. Keep in mind that regulations are constantly changing and research is underway. FDA approvals could change which would increase costs significantly. If you are manufacturing your own products you should strive to ensure they are pure and advertise this to consumers. 
Which marketplaces can I sell CBD on?
Welcome to 2022 where you can legally sell CBD online. eCommerce retailers often rely on third party platforms to retail products to cut down costs. While these sites may take a portion of sales, it's usually worth it. By using a marketplace like Shopify you can be up and selling CBD extremely fast. Some choose to sell on marketplaces as a long-term strategy, while others use it to get up and going. Regardless, it can be profitable. As a CBD seller, you'll need to ensure compliance to stay in good standing with eCommerce marketplaces and remember that regulations can vary by state. When shipping products you must be familiar with regulations for the state which you are shipping  too. Here's a list of some marketplaces that allow licensed sellers to retail CBD.
Shopify: Only US merchants can retail topical and consumable hemp and/or hemp-derived CBD products. NO marajuana-derived CBD is permitted.
Magento: Marketplace allows CBD products to be bought and sold. 
Shift4Shop: Marketplace allows CBD products to be bought and sold. 
WooCommerce: Marketplace allows CBD products to be bought and sold. 
Tophatter: Permits only CBD oil to be bought and sold. 
Major players such as Amazon and eBay still prohibit CBD products entirely.
Do banks finance CBD?
Yes, some banks will finance CBD companies. CBD businesses are still considered "high-risk" by most lenders though so it may not be extremely easy to secure a loan. One of the biggest banks known for allowing CBD business banking is Chase Bank, but they are still working on legal framework to get more competitive in this arena. While some banks may be able to assist with financing, the cost may detour business owners. As a result, CBD business owners are often looking for alternative avenues of financing, which are certainly available. If you're retailing CBD online your largest expense will likely be your products. At Kickfurther you can secure funding for inventory, which can free cash flow for other operating activities. Kickfurther is up to 30% lower cost than other funding options so it's definitely worth looking into.
Challenges CBD businesses may face
There are many challenges that CBD businesses face that may discourage someone from wanting to enter the industry. The number one challenge is the law and how it is always changing. You may want to have a good business lawyer on retainer while you navigate this ever-changing legal landscape. Other challenges include limited financing options, credit card companies not wanting to complete transactions, slow and expensive licensing, and a highly-competitive marketplace. 
What credit score do I need to qualify for CBD financing?
Credit score minimum requirements for CBD financing vary by lender and the type of financing being pursued, however, if you have a credit score of 680 or above, you are sitting in a decent position for qualifying. Anything above a 700 is even better. 
What do I need to qualify for CBD financing?
In order to qualify for CBD financing you should have a good to exceptional credit history, a demonstrated and successful business model, and a strong revenue stream. 
How inventory financing with Kickfurther can help a CBD business grow
CBD businesses may struggle to secure legitimate financing. Retail CBD shops in particular usually need financing to be successful. At Kickfurther, CBD businesses can access our funding marketing place to secure inventory funding.
Kickfurther funds up to 100% of your inventory costs on flexible payment terms that you customize and control. With Kickfurther, you can fund your entire order(s) each time you need more inventory and put your existing capital to work growing your business without adding debt or giving up equity.
Why Kickfurther?
No immediate repayments:

You don't pay back until your new inventory order begins selling. You set your repayment schedule based on what works best for your cash flow.

Non-dilutive

: Kickfurther doesn't take equity in exchange for funding.

Not a debt:

Kickfurther is not a loan, so it does not put debt on your books. Debt financing options can sometimes further constrain your working capital and access to capital, or even lower your business's valuation if you are looking at venture capital or a sale.

Quick access:

You need capital when your supplier payments are due. Kickfurther can fund your entire order(s) each time you need more inventory.
Kickfurther puts you in control of your business while delivering the costliest asset for most CPG brands. And by funding your largest expense (inventory), you can free up existing capital to grow your business wherever you need it – product development, advertising, adding headcount, etc.
Visit Kickfurther and create a free business account. Next, complete the online application and review a potential deal with one of our account representatives. Once approved, our community of backers fund most deals within a day, often within minutes to hours.
Inventory now, pay later. . . apply for inventory funding on Kickfurther today!