Newegg Seller Lending
Lower costs & higher funding limits for Newegg sellers
Kickfurther funds up to 100% of your inventory costs on flexible payment terms where you don't pay until you sell. We fund your entire order(s) each time you need more inventory, so you can put your capital to work growing your Newegg store without adding debt, giving up equity or locking up cash in inventory orders.
Often 30% lower cost than alternate lenders

Quickly fund $5,000,000+ in inventory 

Create your payment schedule (1-10 months)

Sell new inventory before paying for it
How much funding could your company raise?
Submit this form to see your estimate.
Why choose Kickfurther for
NewEgg Seller Funding?
Don't pay until
you sell.
Your payment obligation only begins once your sales are made. This alleviates the cash-flow pinch that lenders cause without customized repayment schedules. Free up capital to invest in scaling your business without impeding your ability to maintain inventory
Know your rates. When you compare ours, you'll often see that you're saving. We cost less than factoring, PO financing, and many lenders. We also have higher limits than competitors.
Fund up to $5 million
in an hour.
Once approved and the deal goes live, most deals fund within a day (often within minutes to hours), so you'll never miss another growth opportunity.
It's easy, it works, &
it grows with you.
Companies access higher funding limits and often get lower rates as they return to Kickfurther, creating a scalable solution that grows alongside your company.
We fund inventory for direct-to-
consumer & major store brands






"Tough Times Call For Creative Funding — Check Out
Kickfurther's Clever Model"





How does Newegg Inventory Financing Work?
Connect with consumers across the United States to get your
inventory funded via our marketplace
Create your online account
Create a business account, upload your business information, and launch your deal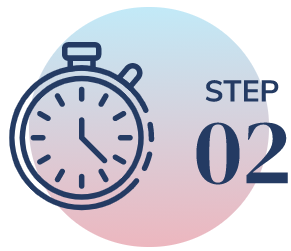 Get funded within minutes to hours
Once approved, our community funds most deals within a day, often within minutes to hours, so you'll never miss another growth opportunity.
Control your payment schedule
We pay your manufacturer to produce inventory. Make the introduction and you're off and running! Outline your expected sales periods for customized payment terms. At the end of each sales period, submit sales reports and pay consignment profit to backers for each item sold.
Complete and repeat!
Complete your payment schedule and you're done! Often once the community knows you, you're likely to get lower rates on your next raise.
Newegg Financing & eCommerce Funding Options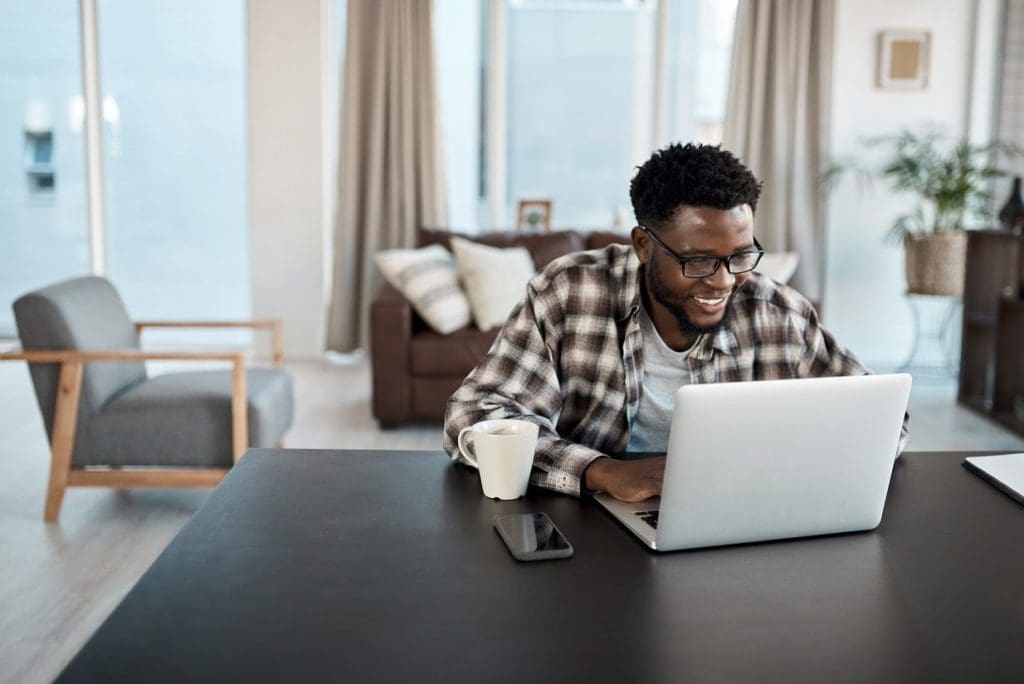 Newegg inventory financing is available right in your seller portal. Sellers can apply for Newegg inventory financing and receive approval within 24 hours. Newegg inventory financing can provide the funds you need to grow your business. In addition, sellers can take advantage of flexible repayment terms. Newegg's inventory financing is powered by Payability. Payability has market-leading solutions available for Newegg sellers. Sellers can use Instant Access or Instant Advance, both of which are debt-free and equity-free. Other types of inventory financing options may require sellers to provide collateral, making Newegg financing a better option for most sellers. Instant Access allows Newegg sellers to cash out earnings next day, every day. With faster access to cash and the ability to self-fund, sellers can reinvest money faster while improving cash flow. To enroll in Newegg's Instant Access you'll need to get approval. Approval is typically based on a sellers account health and sales performance rather than a credit check. Sellers that need access to a lump sum of cash should use Newegg's Instant Advance. Sellers can receive about 75% to 150% of their monthly sales without a credit check. Most Instant Advance loans are approved as soon as the next business day. Approvals are typically based on your future sales on Newegg and other marketplaces.
How do you sell on Newegg?
To begin selling on Newegg you'll need to apply and create an account. During the application process Newegg will collect some basic information about your business such as location, number of employees, type of products you sell, and more. Once your account is approved you'll be automatically enrolled in Newegg's free Standard Membership Plan. Sellers have the option to upgrade their account to help boost their brand. For $29.95/month sellers can upgrade to the Professional plan which offers perks including shipping discounts, shipping label service discounts, premium seller store, curated marketing programs, and up to 25,000 listings. The next step up is the Enterprise plan for $99.95/month. Newegg's Enterprise plan offers the same perks as the Professional plan plus  larger shipping discounts and shipping label service discounts, personalized post-purchase emails, and unlimited listings.
After you have applied, received approval, and selected your Newegg membership plan, it's time to list your products. Newegg has a wide variety of product categories available. If you do not see your product category, Newegg can usually create it for you. Sellers will need to include basic product information such as industry, subcategory, item condition, manufacturer, product display title, price, shipping, and more. If you have a large product catalog you may want to upgrade to a Professional or Enterprise plan which includes API to do bulk uploads of product data.
Now that your products are listed, you  can promote and advertise to increase sales. Newegg sellers can use General Promotion or Advertising. Newegg's General Promotion allows sellers to adjust MSRP price and shipping rates for promotional discounting. Sellers can also control who sees the discounts, how long they are offered, and how many units qualify. Newegg's Advertising feature is similar to other marketplaces. Sellers can feature products using Sponsored Ads that use keyword targeting. If you are a new seller this can help your products gain visibility.
Congratulations, you just made your first sale. Now it's time to ship the product. Newegg sellers have the option to ship items on their own and use Newegg's fulfillment service. Once you have completed the sale, you can get paid. Sellers can manage payment settings in their seller account. Newegg settings will default to an ACH direct deposit weekly into your designated bank account.
What types of loans are available for Newegg marketplace sellers?
Newegg proudly partners with Payability to offer sellers inventory financing. In most cases, sellers experience an increase in demand after partnering with Newegg. Obtaining an inventory loan can help sellers keep up with increased demand, increase sales, expand customer selection, and provide faster delivery. In addition, sellers can receive discounts for purchasing larger quantities of products. If you want to sell products with multiple marketplaces you may need more than one inventory loan. KickFurther can provide inventory financing for online sellers using a creative method of consignment crowdfunding. Companies struggling to qualify for traditional financing should consider Kickfurther. Kickfurther and Newegg can provide the funds online sellers need to finance inventory. Online sellers that need funds to cover other expenses should consider a business loan, personal loan, or a line of credit. Let's take a look at the types of loans available for Newegg marketplace sellers. . .
Payability is the official Newegg financing partner. Their goal is to provide Newegg sellers with a fast and flexible capital solution. Sellers can use Payability loans for inventory, marketing, or just about anything else needed to grow their business. Newegg sellers can receive funds from Payability faster while avoiding traditional requirements. Third party sellers can struggle with finding lending solutions. Newegg recognized this problem and wanted to help sellers find a solution. Newegg created lending options that sellers can trust and use with ease. Sellers that use Newegg capital will be confident it was designed with their best interests in mind.
Kickfurther funds up to 100% of your inventory costs on flexible payment terms that you customize and control. With Kickfurther, you can fund your entire order(s) each time you need more inventory and put your existing capital to work growing your business without adding debt or giving up equity.
Get funded now
Where to Find Newegg Inventory Loans
If you want to access Newegg inventory loans powered by Payability you can apply through your seller portal. For sellers that want to apply for an inventory loan through KickFurther, click here.
Can Newegg sellers get business loans with bad credit?
If you are a Newegg seller with bad credit, you can still qualify for a Newegg inventory loan. Newegg and Payability do not base approvals on personal credit. The two primary factors used for loan decisions are account health and sales performance.
What do you need to apply for Newegg financing?
Applying for Newegg financing is easy. Sellers just need to simply submit an online application to register with Newegg. The application asks for basic business information such as. . .
Address / location
Number of employees
Type of business
Type of products sold
If you sell your own brand
How do business loans benefit sellers on Newegg?
Business loans can benefit Newegg and online sellers by providing the capital necessary to fuel the growth of your business. Inventory loans can benefit your business and your customers. While online marketplaces such as Newegg make selling products easy, sellers can face an increase in competition. Many sellers are forced to compete on price and online reviews. This means sellers need to figure out a way to get inventory cheaper and have an effective marketing plan to generate customer reviews, feedback, and loyalty. Business loans can provide funds for businesses to purchase larger quantities of inventory and potentially drive the price down. Business loans can also provide funds that can be used for marketing, establishing business processes, and more. Here is a short list of some of the benefits inventory loans can offer. . .
– Increase revenue
– Attract more customers
– Improve customer retention
– Expand customer selection
– Smoother daily operations
– Avoid running out of inventory
– Deliver better customer service
– Competitive advantage
Conclusion
In conclusion, Newegg sellers have options when it comes to inventory loans. We highly recommend using inventory loans to help grow your business. Sellers should consider Newegg financing and Kickfurther and determine which option is better for their business model.
Kickfurther puts you in control of your business while delivering the costliest asset for most CPG brands. And by funding your largest expense (inventory), you can free up existing capital to grow your business wherever you need it – product development, advertising, adding headcount, etc.
Apply for Newegg inventory financing online. . . click here!