Wholesale Inventory Financing & Funding
Lower costs & higher funding limits for your wholesale inventory
Kickfurther funds up to 100% of your inventory costs on flexible payment terms where you don't pay until you sell. We fund your entire order(s) each time you need more inventory, so you can put your capital to work growing your business without adding debt, giving up equity or locking up cash in inventory orders.
Often 30% lower cost than alternate lenders

Quickly fund $5,000,000+ in warehouse inventory 

Create your payment schedule (1-10 months)

Sell new inventory before paying for it
How much funding could your company raise?
Submit this form to see your estimate.
Why choose Kickfurther for
Wholesale Inventory Financing?
Don't pay until
you sell.
Your payment obligation only begins once your sales are made. This alleviates the cash-flow pinch that lenders cause without customized repayment schedules. Free up capital to invest in scaling your business without impeding your ability to maintain inventory
Know your rates. When you compare ours, you'll often see that you're saving. We cost less than factoring, PO financing, and many lenders. We also have higher limits than competitors.
Fund up to $5 million
in an hour.
Once approved and the deal goes live, most deals fund within a day (often within minutes to hours), so you'll never miss another growth opportunity.
It's easy, it works, &
it grows with you.
Companies access higher funding limits and often get lower rates as they return to Kickfurther, creating a scalable solution that grows alongside your company.
We fund inventory for direct-to-
consumer & major store brands






"Tough Times Call For Creative Funding — Check Out
Kickfurther's Clever Model"





How does Wholesale Inventory Financing Work?
Connect with consumers across the United States to get your
inventory funded via our marketplace
Create your online account
Create a business account, upload your business information, and launch your deal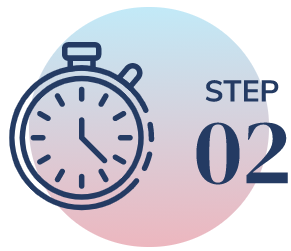 Get funded within minutes to hours
Once approved, our community funds most deals within a day, often within minutes to hours, so you'll never miss another growth opportunity.
Control your payment schedule
We pay your manufacturer to produce inventory. Make the introduction and you're off and running! Outline your expected sales periods for customized payment terms. At the end of each sales period, submit sales reports and pay consignment profit to backers for each item sold.
Complete and repeat!
Complete your payment schedule and you're done! Often once the community knows you, you're likely to get lower rates on your next raise.
Wholesale Inventory Financing Options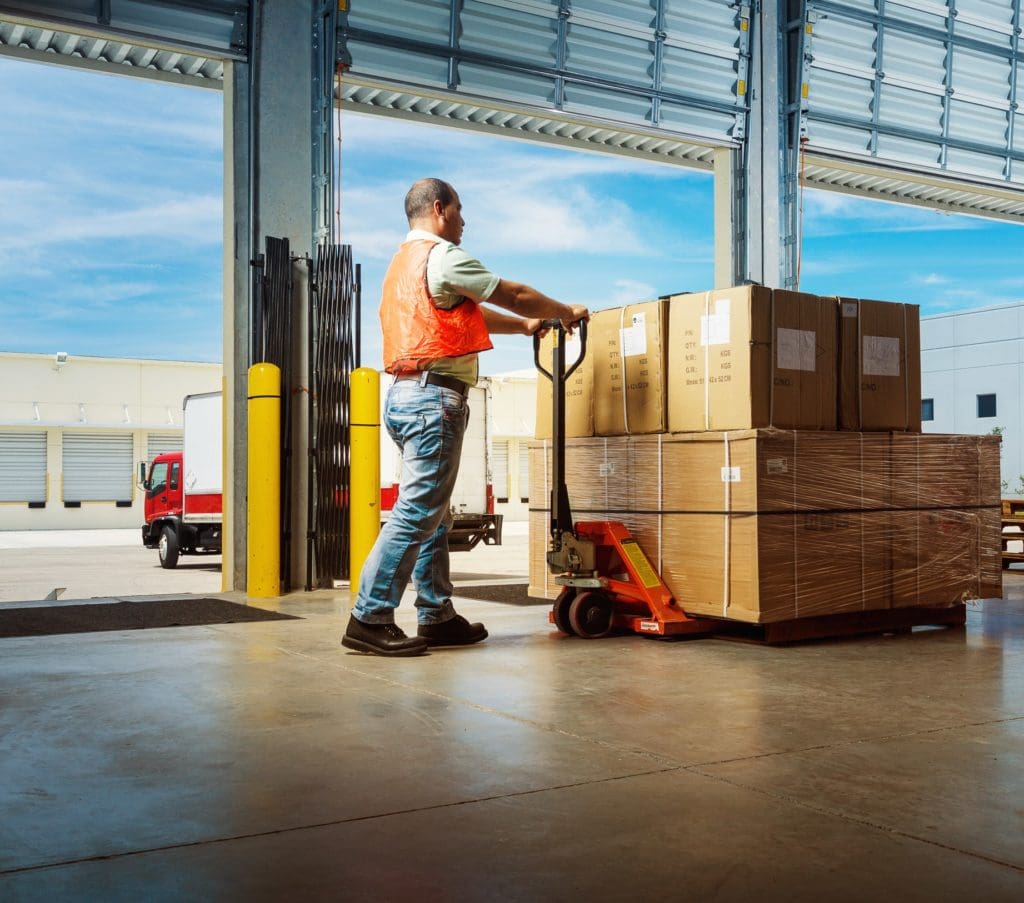 Wholesale financing is a great way to allow your business to build up the inventory you'll deliver to retailers even if cash on hand limits how much inventory you can presently order, or can help prevent strained finances as you wait on payment from the retailer. Many companies don't understand how wholesale order financing  can help them grow faster while maintaining financial flexibility and health..
Of course, like any other form of financing, a company needs to research whether an option is best for their situation and need. In this guide, we'll explain exactly what it is, the different types, and how it can benefit your business.
What is Wholesale Inventory Financing?
The economy relies on businesses that buy inventory in bulk. Conversely, many brands often set a goal of receiving wholesale orders. For many, this is a sign that they've "made it," and rightfully so — it indicates a strong product, it validates the belief there's a market for that product, and wholesale orders can often be the largest revenue source for brands.
While receiving a wholesale order is a watershed moment that carries due excitement, it can often be followed with the question, "How do I pay for wholesale orders?"
Wholesale orders are often large, and while the revenue after you receive payment from the retailer can be lucrative and change the trajectory of your company, many brands report insufficient cash on hand to immediately fund a manufacturing run to produce the ordered inventory. There's no shame in that — many brands are in an identical place. Don't let that stop you from moving forward with the opportunity presented to you.
Wholesale inventory financing is designed to help with the sudden need for more inventory to fill a wholesale order and to help smooth over the challenges of supply and demand where you need to pay for inventory over a shorter period than you'll receive revenue from that inventory. In short, wholesale inventory funding offers short-term capital enabling businesses to seize opportunities presented to them regardless of their current capital.
Similarly, if you are a wholesaler, you may need short-term capital to purchase stock that you'll then distribute across one or more sales channels. Inventory funding also works well for this practice to cover your initial purchase so that you don't deplete all cash reserves buying stock and then waiting on payment from retailers.
What are the Different Wholesale Order Financing Options?
There are a number of commercial financing options available to companies. Fortunately, there are institutions that specialize in lending to companies looking to fund inventory orders. Options there include:
Asset-based lending: Here a lender will review the true value of your inventory or the true value of your business to establish a loan amount that could be repaid in assets if the company were unable to repay a loan.
Invoice factoring: If you've received a purchase order, you'll see it comes with payment terms outlining when you'll receive payment on the goods you delivered. Some payment timelines can stretch months, instigating a cash flow issue. A factoring company will give you cash immediately for the purchase order. The factor will take a discount (say 10%) in exchange for taking on the risk and delay associated with the purchase order (remember, even a retailer that was once as mighty as Toys'R'Us experienced difficulties that prevented paying out existing purchase orders, there is a risk the factoring company absorbs).
Lines of credit: This is like having a credit card. Your lending institution will release a set amount to your account that you can use as needed and pay back as you like within the predefined time period with interest.
Purchase Order Financing: Covers the whole order, or just a part of it. In most cases, the purchase order company will collect payment for the order directly from the customer, subtract their fees, and then give the rest of the money to you.
How Can Wholesale Inventory Financing Help My Business?
Maintaining the financial flexibility to cover set expenses while seizing larger opportunities as they arise is crucial to scaling your business. For most brands, as they begin to take on new, larger orders, they need to add a funding tool to their toolbox so that they can fund larger manufacturing runs than usual and off of their typical manufacturing schedule, both of which can pose cash flow issues. If that's you, understand that's normal and you're in good company.  This is the issue at the core of Kickfurther; we were founded by an entrepreneur experiencing the same issue. Here are a few of the key ways wholesale inventory funding can help a business at this stage:
It can help you keep your cash flow moving even when you're waiting for your clients to pay their invoices
It helps you fulfil large orders if you suddenly get a big client or if demand increases
It helps you manage seasonal fluctuations in demand — no longer does ordering inventory during your slower months mean that you can't afford all of the inventory you'll need for your strongest months
It's much faster to receive than most traditional banks
It eliminates the stress on your bank account caused by the long period between when you pay to produce inventory and when you finally receive payment for that inventory from retailers
Does Kickfurther require collateral for wholesale inventory financing?
Some financing options require you to put up personal collateral. Because Kickfurther actually funds your manufacturing run and you make payments back later as those items sell, you're actually participating in a consignment agreement. That can sound odd when you're here reading about financing options. Let us explain: Kickfurther pays your manufacturer (you work with us to tell us how much funding you need for that order), your manufacturer produces that inventory and ships it to its destination (just like if you paid for it yourself), and then you fulfill orders as you normally would, making payment back to Kickfurther for each item sold (don't worry, you don't have to tally that up by hand — the technology takes care of that and you'll receive an invoice). When you fund wholesale orders with Kickfurther, your funded inventory can act as collateral against the funds used should anything occur that prevents you from paying back the obligation.
Try Kickfurther
What is a wholesale clothing credit line? How is that different from what Kickfurther offers?
A wholesale clothing credit line is where you open a line of credit with a lender or supplier so you can buy in the inventory when you need it, and pay back the monetary value of what you've borrowed (plus interest) at a later date.
This works much like a credit card, which is great, but has a few downsides:
1) You may not qualify for the amount of credit you need to grow
2) The interest rate on clothing credit lines is usually high, which makes it difficult to turn a good profit if you're working on small margins
If you're a wholesaler, you likely work on a basis that volume equals profit. You've got to increase your volume to see a big profit, but this is often a struggle to do. A line of credit can be the answer to increasing volume, but a high interest rate can cut into the volume-based profit.
Kickfurther offers a different form of wholesale order funding. The cost of funding with Kickfurther is actually a small markup on your production price, which means as long as your margins aren't razor thin, it can be a terrific way to produce more inventory, earn more profit, and avoid cash flow pinches caused by a loan payment you make well before revenue from the funded goods lands in your account. Sound strange? It might, but it's actually the system that many businesses report working best for their natural manufacturing and revenue cycles. If you're wondering how or if it can work for you, just let us know. We'd love to hear about your brand and show you how Kickfurther can be right for you.
In short, Kickfurther allows you to seek the funding you need quickly so you can move forward and serve your clients.
How does Kickfurther offer wholesale financing and how is it different from other financing companies?
Kickfurther funds up to 100% of your inventory costs on flexible payment terms that you customize and control. With Kickfurther, you can fund your entire order(s) each time you need more inventory and put your existing capital to work growing your business without adding debt or giving up equity.
Why Kickfurther?
No immediate repayments: You don't pay back until your new inventory order begins selling. You set your repayment schedule based on what works best for your cash flow.
Non-dilutive: Kickfurther doesn't take equity in exchange for funding.
Not a debt: Kickfurther is not a loan, so it does not put debt on your books. Debt financing options can sometimes further constrain your working capital and access to capital, or even lower your business's valuation if you are looking at venture capital or a sale.
Quick access: You need capital when your supplier payments are due. Kickfurther can fund your entire order(s) each time you need more inventory.
Kickfurther puts you in control of your business while delivering the costliest asset for most CPG brands. And by funding your largest expense (inventory), you can free up existing capital to grow your business wherever you need it – product development, advertising, adding headcount, etc.
Wholesale inventory financing is a great option for any wholesaler or brand that needs to keep their cash flowing so they can continue to buy in new inventory to serve new customers as they grow in popularity.