Financing for Wholesale Nail Supply Distributors
Funding as low as 1% per month
Kickfurther funds up to 100% of your inventory costs at flexible payment terms so you don't pay until you sell. Fund your entire order(s) on Kickfurther each time you need more inventory so you can put your existing capital to work growing your business without adding debt or giving up equity.
Often 30% lower cost than alternate lenders & factors

Quickly fund $5,000,000+ in  inventory

Create a custom payment schedule (1-10 months)

Fund inventory with no payments until revenue lands
How much funding could your company raise?
Submit this form to see your estimate.
Why choose Kickfurther for
Nail Salon Financing?
Don't pay until
you sell.
Your payment obligation only begins once your sales are made. This alleviates the cash-flow pinch that lenders cause without customized repayment schedules. Free up capital to invest in scaling your business without impeding your ability to maintain inventory
Know your rates. When you compare ours, you'll often see that you're saving. We cost less than factoring, PO financing, and many lenders. We also have higher limits than competitors.
Fund up to $5 million
in an hour.
Once approved and the deal goes live, most deals fund within a day (often within minutes to hours), so you'll never miss another growth opportunity.
It's easy, it works, &
it grows with you.
Companies access higher funding limits and often get lower rates as they return to Kickfurther, creating a scalable solution that grows alongside your company.
We fund inventory for direct-to-
consumer & major store brands






"Tough Times Call For Creative Funding — Check Out
Kickfurther's Clever Model"





How does Nail Salon Financing Work?
Connect with consumers across the United States to get your
inventory funded via our marketplace
Create your online account
Create a business account, upload your business information, and launch your deal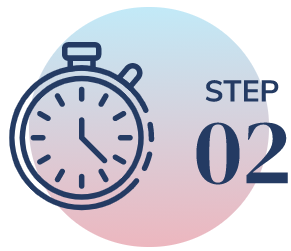 Get funded within minutes to hours
Once approved, our community funds most deals within a day, often within minutes to hours, so you'll never miss another growth opportunity.
Control your payment schedule
We pay your manufacturer to produce inventory. Make the introduction and you're off and running! Outline your expected sales periods for customized payment terms. At the end of each sales period, submit sales reports and pay consignment profit to backers for each item sold.
Complete and repeat!
Complete your payment schedule and you're done! Often once the community knows you, you're likely to get lower rates on your next raise.
Nail Supply Manufacturer Financing Options

Scaling a product business can be challenging. And raising funds to aid in that growth can be one of the most taxing aspects. Without proper funding, you can struggle to invest in growth strategies like expanding your product line, increasing your marketing efforts, and hiring additional talented individuals.
Identifying financial resources to help fuel your expansion can ensure you get and stay on a growth trajectory.
What are Nail Salon Inventory Loans?
Most nail salons need to be stocked with the proper inventory, supplies, and equipment to operate a successful establishment. In addition, many nail salons generate additional revenue by offering products for sale such as nail polish, face masks, lotions, jewelry, beverages, and more. Nail salon inventory loans can provide an affordable solution for financing inventory without interfering with cash flow. We strongly encourage nail salons to use inventory loans to provide them a competitive advantage and put them in a strong position for growth. There are a variety of nail salon inventory loans available making it critical to select the right option for your business. As the market faces high competition and constant changes you should choose a financing option that is flexible and can adjust as your needs change. Below, we have organized a reader friendly guide designed to help you explore various nail salon inventory loans available.
How do nail salon loans work?
Whether you own a nail salon or provide supplies and products for beauty salons or distributors, you may need to access funding. Nail salon loans can help you cover a variety of expenses including inventory, equipment, overhead, and more. The type of loan that is best suited can vary depending on what you need to finance. Suppliers commonly need to finance inventory as they are supplying mass quantities. For suppliers, distributors, and store front businesses, Kickfurther can help you find affordable funding to purchase or produce the inventory you need.
How do inventory loans benefit nail salons?
Inventory loans can provide a long list of benefits for nail salons. One of the biggest benefits is generating more revenue and expanding customer selection. Imagine if you could generate an extra $5 off each customer that came in your door? If you have three customers an hour and are open ten hours per day, that would be an additional $150 per day and over $4,200 a month in revenue. Providing a selection of inventory can also help ensure daily operations are not interrupted. Most nail salons choose to sell items they use daily such as polish, nail supplies, lotions, and more. Here's a brief list of some of the benefits inventory loans can offer nail salons…
–          Increase revenue
–          Attract more customer
–          Improve customer retention
–          Expand customer selection
–          Smoother daily operations
–          Avoid running out of inventory
–          Deliver better customer service
–          Competitive advantage
Why nail salons should consider financing
Nail salon suppliers may encounter hefty upfront and ongoing costs. As a supplier, you will need to hold plenty of inventory at all times, which can be expensive. Whether it's inventory you are short on cash for or other operating expenses, you may need financing. Even if you have the cash available, you may still prefer financing. Financing can help keep cash flow healthy while ensuring your business is operating to its full potential. The key to financing is finding low cost financing, which can be the hardest part. Fortunately, for inventory funding, Kickfurther can help. Kickfurther is the world's largest online inventory funding platform that enables companies to access funds that they are unable to acquire through traditional sources. For expenses aside from inventory you may need to use other types of funding. Let's take a look at some costs you may need to cover, thus leading you to financing.
Certification: Nail salon suppliers may need certifications to access certain products. 

Licensing and Permits: As with any business, nail salon suppliers will need to obtain proper licensing and permits to operate a legitimate business. 

Physical Location: It may be possible to start a nail salon business out of your home, but eventually you will want to expand into a storefront. Nail salon suppliers may need a large facility to store inventory. Initially securing the physical location may require a deposit or down payment, depending on whether you decide to rent or buy. Going forward, you can expect rent or mortgage to be part of your ongoing expenses. 

Equipment and Inventory Management Systems: Nail salon suppliers need a fair share of equipment in most cases. This can include storage shelves, trucks, lifts, and more. It can also include manufacturing equipment if you are producing your own products. As a supplier, you will likely need to invest in technology upfront that can help you properly manage your inventory.

Legal and Consulting Fees: Starting a business can involve contracts. You may want to hire an attorney to ensure that your business is set up properly to reduce your risk going forward. Investors may also want to review contracts. Contracts that have been reviewed or created by a professional attorney may encourage investors to invest in your business.

Insurance: Businesses usually need insurance. Costs can vary depending on several factors. You will want to gather an estimate and include this in your monthly expenses.

Initial Inventory: Whether you are producing your own inventory or buying it from an outside source, you will need to fund enough inventory to get started. Hopefully, you can move the inventory quickly enough to replenish supply without encountering cash flow problems. In most cases you will need proven sales to secure inventory financing. This means you may have to be creative in the beginning to launch sales while keeping cashflow healthy.
Nail Salon Financing Options
When it comes to choosing nail salon financing it's important to make an educated decision. Whether you need to improve cash flow, purchase inventory, purchase supplies, renovate locations, cover payroll or any other expenses you can use nail salon financing. Keep in mind, you may need to use a mix of various financing options. Keep reading to learn more about the various nail salon financing options available.
#1. Bank Loans
Bank loans may be a suitable financing option for some nail salons. However, if you need cash fast or have credit challenges you may want to consider another option. Bank loans are offered by most banks and in most cases can be used for just about any business expenses. One of the biggest benefits to using a bank loan is the one on one consulting services and support most banks offer. In addition, most bank loans can be used for large projects such as remodeling. Bank loans typically offer competitive rates, flexible terms, and high loan amounts. The downside to bank loans is that they can be difficult to qualify for with strict lending requirements and a lengthy application process.
#2. SBA Loans
Small Business Administration (SBA) loans may be difficult to qualify for with a lengthy application process but can offer many advantages. In order to use an SBA loan you must apply with an SBA approved lender. SBA loans are designed to help small businesses get the funding they need. The SBA provides approval guidelines for SBA approved lenders to use when approving SBA loans. In the event a small business defaults on an SBA loan, the government guarantees the commercial lender will be repaid up to 85% of any loss. This reduces the risk to the lender and allows small businesses to take advantage of lower rates and competitive terms.
#3. Inventory Financing (Kickfurther)
Kickfurther funds up to 100% of your inventory costs on flexible payment terms that you customize and control. With Kickfurther, you can fund your entire order(s) each time you need more inventory and put your existing capital to work growing your business without adding debt or giving up equity.
Why Kickfurther?
No immediate repayments: You don't pay back until your new inventory order begins selling. You set your repayment schedule based on what works best for your cash flow.
Non-dilutive: Kickfurther doesn't take equity in exchange for funding.
Not a debt: Kickfurther is not a loan, so it does not put debt on your books. Debt financing options can sometimes further constrain your working capital and access to capital, or even lower your business's valuation if you are looking at venture capital or a sale.
Quick access: You need capital when your supplier payments are due. Kickfurther can fund your entire order(s) each time you need more inventory.
Kickfurther puts you in control of your business while delivering the costliest asset for most CPG brands. And by funding your largest expense (inventory), you can free up existing capital to grow your business wherever you need it – product development, advertising, adding headcount, etc.
Get funded
#4. Business Line of Credit
A business line of credit can help companies improve cash flow, finance inventory, cover payroll, and more. Business lines of credit can be compared to credit cards. In most cases, a business line of credit should have a maximum loan amount. The borrower can have access to funds whenever they need and should only pay interest on the amount of money they use. Business lines of credit are most commonly used for short-term funding. Nail salons can use a line of credit for just about anything business related such as purchasing inventory, covering payroll, buying supplies, and more. Using a business line of credit can be a smart way to improve cash flow for small businesses. If you choose an unsecured line of credit it may have a variable interest rate and approval amount up to $100,000. In most cases, interest rates are lower for a business line of credit than a business credit card. Different lenders can have different qualifications for approval.
How much capital does a nail salon business typically need?
Capital requirements can vary depending on factors such as the size of your business, location, future plans, and more. If you're a supplier you will probably need a large facility to store inventory. This can increase overhead costs significantly compared to a retail or store front nail salon. Starting a nail salon business can come with one time upfront costs such as certification, licenses, permits, location, equipment, supplies, legal fees, initial inventory, POS system, and so forth. There will also be recurring fees such as more inventory, insurance, payroll, mortgage or rent, utilities, marketing, and more. You should have a clear business plan with expenses defined to determine how much capital you need to get started. You should also determine how much capital you need to sustain your business.
What is the best way to finance inventory for my nail salon business?
Nail salon suppliers that need to fund inventory should take advantage of Kickfurther. Kickfurther can connect brands to a community of eager buyers who help fund inventory on consignment and give brands the flexibility to pay that back as they receive cash from sales. Compared to other options, Kickfurther may be cheaper and faster. Once approved, our community of backers fund most deals within a day, often within minutes to hours.
Can nail salon supplies be financed?
Nail salon supplies can be financed. If you need to finance supplies to operate your business, you may want to look into an SBA loan or standard business loan. If you need to finance inventory, you should consider an inventory loan. Inventory loans can be secured with the inventory you purchase as collateral. Therefore, they may be easier to qualify for.
Where to Find Nail Salon Supplier Financing
If you are a nail salon business owner you can find business loans and inventory financing through most banks, credit unions, online lenders, and Kickfurther. Compared to banks and credit unions, online lenders are typically much easier to qualify for. Most online lenders offer very competitive interest rates and terms and are willing to take more risk since they have less overhead. Kickfurther can be a very attractive option with a straightforward vetting process for business owners.
How do you know which type of loan is best?
In order to select the best type of loan for your nail salon you should consider the size of your business, how much you need to borrow, how long you need to borrow the money for, and what your goals are. If you are looking for more of a short-term solution you can use business lines of credit or credit cards. If you are looking for more long-term solutions you should consider business loans or Kickfurther. Before applying for financing you should review your business financials to determine what type or repayment structure would work the best. You should also consider projected profits to determine how much interest or fees it would make sense to pay to borrow money.
Can nail salons get funded with bad credit?
Securing a business or inventory loan for your nail salon is possible even with bad credit. If you have credit challenges you should look into an online lender or Kickfurther. In addition, you should seriously consider applying with a co-signer who has good credit and reliable income. It may be easier to qualify for a secured loan if you have bad credit. Kickfurther may be able to help bad credit business owners. Typically their vetting process consists of revenue documentation, business credit report, legal business name verification, public information regarding any business wrongdoing, reviewing patent purchase orders, and more.
Can you get a loan for a nail salon business?
Getting a loan for a nail salon business is possible. You may need to use personal loans or secured loans to launch your business, but once it's up and going you should be able to secure business loans. With so many options available, you will want to make an educated decision. In addition, always be conscious of what financing costs. Never jump into a loan out of desperation as it may lead to the demise of your company.
What do you need to apply for nail salon financing?
If you are applying for a traditional business loan or credit card, you should select the lender you want to use and apply for a loan or credit card. Most lenders offer an online application process. If you are a nail salon owner that wants to apply through Kickfurther you will complete the form on their website. The form starts with basic information such as contact information, warehouse type, ownership, and annual revenue. After completing this form business owners can receive an estimate of funding potential. Kickfurther has funded 800 deals and counting totaling $50M in funding. Here are 4 easy steps to using Kickfurther for nail salon inventory financing…
#1. Create your online account
#2. Get funded within minutes to hours
#3. Customize your payment schedule
#4. Complete and repeat
Discover the best nail salon financing. . . apply online today!