Financing for Furniture Companies
Funding as low as 1% per month
Kickfurther funds up to 100% of your inventory costs at flexible payment terms so you don't pay until you sell. Fund your entire order(s) on Kickfurther each time you need more inventory so you can put your existing capital to work growing your furniture business without adding debt or giving up equity.
Often 30% lower cost than alternate lenders & factors

Quickly fund $5,000,000+ in inventory

Create a custom payment schedule (1-10 months)

Fund inventory with no payments until revenue lands
Get Funded
How much funding could your company raise?
Submit this form to see your estimate.
Why choose Kickfurther for Furniture Company Financing?
Don't pay until
you sell.
Your payment obligation only begins once your sales are made. This alleviates the cash-flow pinch that lenders cause without customized repayment schedules. Free up capital to invest in scaling your business without impeding your ability to maintain inventory
Know your rates. When you compare ours, you'll often see that you're saving. We cost less than factoring, PO financing, and many lenders. We also have higher limits than competitors.
Fund up to $5 million
in an hour.
Once approved and the deal goes live, most deals fund within a day (often within minutes to hours), so you'll never miss another growth opportunity.
It's easy, it works, &
it grows with you.
Companies access higher funding limits and often get lower rates as they return to Kickfurther, creating a scalable solution that grows alongside your company.
We fund inventory for direct-to-
consumer & major store brands






"Tough Times Call For Creative Funding — Check Out
Kickfurther's Clever Model"





How does financing for furniture companies work?
Connect with consumers across the United States to get your
inventory funded via our marketplace
Create your online account
Create a business account, upload your business information, and launch your deal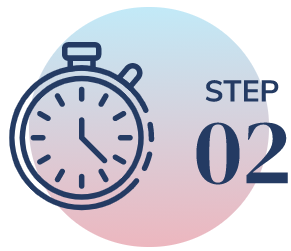 Get funded within minutes to hours
Once approved, our community funds most deals within a day, often within minutes to hours, so you'll never miss another growth opportunity.
Control your payment schedule
We pay your manufacturer to produce inventory. Make the introduction and you're off and running! Outline your expected sales periods for customized payment terms. At the end of each sales period, submit sales reports and pay consignment profit to backers for each item sold.
Complete and repeat!
Complete your payment schedule and you're done! Often once the community knows you, you're likely to get lower rates on your next raise.
Financing for Furniture Companies
For most companies, inventory is the largest portion of their expenses. For furniture companies, this is especially true as not only are inventory costs high but storage costs, shipping, and other associated costs are high too. Therefore, you'll need working capital to do it all, and do it well. While there are plenty of options for furniture company financing, some are better than others. Consider your needs, the cost, and the impact financing will have on your business – both good and bad. Available financing options for furniture companies can include the following:
Term loans

Business line of credit

Business credit card 

Invoice financing
Whether you manufacture your own products or simply just retail furniture, we know you hold profit margins near and dear. If you're looking for a financing solution that provides working capital without destroying profit margins, choose Kickfurther. The affordability of working capital through our platform is just the beginning of the long list of reasons why it works, and works well for furniture companies alike. 
Financing options for furniture suppliers
Whether you're just starting your business or are looking to take the next steps to grow it, an increase in capital can help you take your business to the next level. But with so many options, finding the right financing option can be overwhelming. 
Furniture suppliers can try and explore financing through the following options:
Bank loans:

A traditional way to get the funding you need is through a short or long-term business loan. Online banks, credit unions and local banks can offer these as a way for furniture companies to add capital and invest in their business. With a traditional bank loan, you can get approved to borrow a fixed amount of money, with fixed repayment terms.  While this sounds ideal, it can be costly. For companies that need to access working capital on an ongoing basis, this may not be the best solution. 

Inventory financing:

Most businesses have the largest amount of capital tied up in their inventory. Therefore, by alleviating some of this burden, they can invest in other areas of growth. Additionally, they can reduce the amount of stress on finances. Plus,

inventory financing

can be easier to secure than other types of financing since it's secured by inventory. 

SBA loans:

For small businesses, an SBA loan can provide you with the financing you need to grow your furniture business. These government-backed loans provide a lump sum of cash with a competitive interest rate and long payment terms, allowing you to get financial assistance without high-interest rates. Keep in mind that SBA loans can take a long time for approval and funding, but if eligible, they can be a great option for entrepreneurs. 

Business line of credit:

If you're looking for a way to cover recurring expenses such as inventory, a business line of credit can help. Similar to credit cards,  they provide a revolving line of credit you can use for recurring purchases, which is a great way to fund inventory. While interest rates can be a bit high, furniture suppliers can benefit from a business line of credit. Compared to inventory financing though they are typically harder to qualify for. 
The Benefits of Inventory Financing for Furniture Suppliers
As a furniture supplier, having a steady flow of products is crucial to ensuring you can meet customer demands and making sales. With inventory funding through Kickfurther, you can inventory now and pay later, ensuring you only pay for what you've sold during a specific sales period. 
Here are some clear-cut benefits of benefits for furniture suppliers that choose Kickfurther for working capital: 
Maintain full control –

Kickfurther does not require business owners to give up equity in their business. As a business owner you know that you can make a fair profit all the while still offering value to customers. At Kickfurther we respect business owners and understand all they give to be a business owner. Therefore, it's our mission to support them, and do everything we can to be a well-respected source of funding. 

Say no to debt

– Funding at Kickfurther is not a loan, therefore, you can access the funds you need for inventory without burying your business in debt. We know you love a good business deal, and we're here to deliver it. 

Expanded inventory offerings –

With access to working capital you can expand product offerings and enjoy happier customers and increase revenue. 

Flexible payment terms –

Make your payments on the terms that work best for you. When you use Kickfurther, you only repay inventory that's sold. Plus, with flexible payment terms, you can pick the best frequency that fits your sales cycle. 

"Sold out" no more –

With inventory financing, you can keep your furniture stocked and ready for purchase since you'll only pay when you make sales. Your customers will always be able to find the products they need, ensuring you keep your customers happy and drive sales.

Opportunity to grow your business –

More cash in the bank means more growth opportunities. By leveraging inventory financing, furniture suppliers can capitalize on new business opportunities, like expanding into new markets, launching new product lines, or investing in marketing initiatives to attract more customers.
Why Choose Kickfurther for Inventory Financing
While there are countless different inventory financing sources available, you'll want to make sure the one you choose gives you a competitive edge. When you choose Kickfurther, you are choosing affordability, flexibility, and accessibility. Create a free business profile and showcase what makes your business unique. What other funding platform will ask you to do that? We value the authenticity, hard work, and dedication that goes into owning a small to medium-sized business. And for that, we put our blood, sweat, and tears into our own operation to better serve you. 
How to Get Started with Inventory Financing for Your Furniture Company
Interested in getting funded at Kickfurther? Here are 3 easy steps for furniture suppliers to get started:
#1. Create a free business account

#2. Complete the online application 

#3. Review a potential deal with one of our account reps & get funded in minutes
Closing thoughts
When it comes to your business, even the small decisions can add up to make a big difference. Don't let inventory problems keep you from growing your business. With Kickfurther, furniture suppliers can avoid large upfront costs to keep inventory in stock and unlock the growth that comes with inventory financing. 
From better cash management to flexible payment terms, over 1,000 business owners have experienced the difference financing their inventory can make. And with a 99% funding rate, you can invest time working with us with great confidence that we can help. 
Get funded now