Inventory Financing for Electronics Brands
Lower costs & higher funding limits for your electronics brand
Kickfurther funds up to 100% of your inventory costs on flexible payment terms where you don't pay until you sell. We fund your entire order(s) each time you need more inventory, so you can put your capital to work growing your electronics brand without adding debt, giving up equity or locking up cash in inventory orders.
Often 30% lower cost than alternate lenders

Quickly fund $5,000,000+ in inventory for your electronics brand

Create your payment schedule (1-10 months)

Sell new inventory before paying for it
How much funding could your company raise?
Submit this form to see your estimate.
Why choose Kickfurther for Electronics Financing?
Don't pay until
you sell.
Your payment obligation only begins once your sales are made. This alleviates the cash-flow pinch that lenders cause without customized repayment schedules. Free up capital to invest in scaling your business without impeding your ability to maintain inventory
Know your rates. When you compare ours, you'll often see that you're saving. We cost less than factoring, PO financing, and many lenders. We also have higher limits than competitors.
Fund up to $5 million
in an hour.
Once approved and the deal goes live, most deals fund within a day (often within minutes to hours), so you'll never miss another growth opportunity.
It's easy, it works, &
it grows with you.
Companies access higher funding limits and often get lower rates as they return to Kickfurther, creating a scalable solution that grows alongside your company.
We fund inventory for direct-to-
consumer & major store brands






"Tough Times Call For Creative Funding — Check Out
Kickfurther's Clever Model"





How does Electronics Inventory Financing Work?
Connect with consumers across the United States to get your
inventory funded via our marketplace
Create your online account
Create a business account, upload your business information, and launch your deal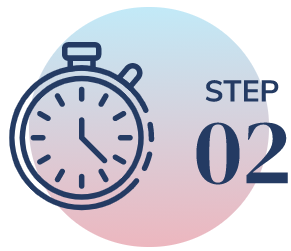 Get funded within minutes to hours
Once approved, our community funds most deals within a day, often within minutes to hours, so you'll never miss another growth opportunity.
Control your payment schedule
We pay your manufacturer to produce inventory. Make the introduction and you're off and running! Outline your expected sales periods for customized payment terms. At the end of each sales period, submit sales reports and pay consignment profit to backers for each item sold.
Complete and repeat!
Complete your payment schedule and you're done! Often once the community knows you, you're likely to get lower rates on your next raise.
How much funding could your company raise?
Submit this form to see your estimate.
Never miss another growth opportunity with working capital as you need it.
Electronics Financing Options
What is electronics business financing?
Electronics business financing is a loan that's taken out to finance expenses associated with an electronics business. The money can be used to cover any business-related expense including inventory, staffing, marketing, renovations, and more. Some loans may have a specific purpose so be sure to do your research to pick the right type of financing. You may need to look past traditional bank financing options as they can be very expensive. Keep reading to learn how to get affordable inventory funding.
How does electronics financing work?
There are a variety of electronics financing loans available, and each will work differently depending on the type of loan you choose. However, each will require you to qualify for the loan. The lender may look at your credit score and business history before approving you, or you may be able to use inventory or other assets as collateral.
Once the loan is secured, you will need to make regular payments with interest. There are alternative types of funding that may work a bit differently but are built around the same idea; you get the funds you need or inventory you need and repay the funder or lender as promised.
What type of electronics businesses need financing?
There are several types of electronics businesses that may need financing. These are as follows.
Electronic Device Suppliers: These are companies that sell electronic devices. They may sell to customers (B2C) or other businesses (B2B). They may sell online, or they may have a brick-and-mortar location. They may sell new or used equipment.
Repair Stores: The increased demand for electronics means there's also a large demand for electronics repair. Many business owners make money by providing repair services.
Software Companies: These are companies that develop and manufacture software and sell their products to businesses and consumers.
IT Asset Disposition: These companies specialize in the disposing of unwanted electronics in a safe and eco-friendly manner. They may recycle, resell, refurbish, or dispose of the equipment.
Most common reasons electronics businesses obtain financing
Electronics businesses obtain financing for a variety of reasons including the following:
Inventory Needs: Most electronics businesses sell devices which can be quite expensive, even wholesale. They may need funding to purchase the goods they sell.
Technology Upgrades: As a technology company, you need to stay up to date on the latest products and services to stay competitive. Upgrades can include replacing outdated software and hardware you're using for your business, improving your marketing and POS systems, increasing your store security and more.
Innovation Requirements: Electronics businesses must be innovative in the products they sell as well as the equipment they use to run their company. Funding is necessary to stay on the cutting edge.
Staffing: An electronics company requires staff which may include salespeople, repair people, a marketing team, an administrative team and more. With payroll being one of the largest business expenses, financing may be required.
Renovations: To promote a modern image, a brick-and-mortar electronics shop must have a sleek design. The right renovations will give your business an updated aesthetic. Funding for remodeling will cover the original design as well as future expansions and repairs.
Pros and cons of electronics business financing
Electronics financing comes with its share of pros and cons. Here are a few to consider:
Pros:
Gets You the Money You Need to Start Your Business: Most entrepreneurs don't have the money to fund their entire business. Electronics financing provides you with the capital you need.

Sound Financial Advice from Some Lenders: Some financial institutions that fund your business will provide you with sound financial advice.
Cons:
Interest Rates and fees: The biggest drawback of funding is interest rates and fees. Interest can accrue over time, and can increase even more if you are unable to stick to a payment schedule.

Good Business and Credit History Required for Approval: Many lenders require you to have a good credit score and a reliable business history before they approve your loan. This can be difficult if you are just starting out. There are other options, but they usually come with higher interest rates.
Types of electronics business loans
There are several types of electronics business loans you can qualify for. These include:
Bank Loans: Banks provide loans that can get your business off the ground. However, most will want to see your credit and business history. Funding can also take a month or two to come through.
SBA: The Small Business Administration (SBA) provides loans with terms similar to bank loans. The biggest difference is that the organization will cover a large percent of the lender's losses if the business defaults on the loan.
Line of Credit: A line of credit is an amount of money that businesses can tap into as needed. It is typically used to cover emergency expenses like a repair or a price hike. Interest is charged on the amount borrowed as soon as it is deducted. It can be paid back immediately or over time. LOCs are not secured by collateral, but you will need a good credit score to qualify.
Cash Advance: A cash advance is a short-term cash loan that works like a credit card. Cardholders can use a card to withdraw cash through an ATM or over the counter at a bank. There is a limit on the card and money must be repaid with interest.
Merchant cash advances are repaid daily by taking a percentage of all revenue from credit card sales so low repayments can be made when the business doesn't bring in that much in credit while higher payments are taken when credit card sales are higher. Since repayments are based on credit card sales, credit and business history is not looked at as closely.
Inventory Funding: Inventory funding is used specifically to buy inventory. The inventory purchased is used as collateral, so credit score and business history is not considered. But if you default on the loan, you could lose your inventory.
How can my electronics business obtain financing? 
The way you obtain your electronics business funding will vary depending on the type of loan you are getting. It's advisable to do some research to determine which loan and lender works best for you. Once you start the process, the lender will let you know what's required as far as documentation and financial history is concerned. If you need inventory funding, you should use Kickfurther. At Kickfurther you can get funded within minutes. Here's how to get started:
Create a free business account

Complete the application online

Review a potential deal with one of our account reps 

Get funded in minutes (funding times may vary)
How Kickfurther can help
Kickfurther funds up to 100% of your inventory costs on flexible payment terms that you customize and control. With Kickfurther, you can fund your entire order(s) each time you need more inventory and put your existing capital to work growing your business without adding debt or giving up equity.
Why Kickfurther?
No immediate repayments: You don't pay back until your new inventory order begins selling. You set your repayment schedule based on what works best for your cash flow.
Non-dilutive: Kickfurther doesn't take equity in exchange for funding.
Not a debt: Kickfurther is not a loan, so it does not put debt on your books. Debt financing options can sometimes further constrain your working capital and access to capital, or even lower your business's valuation if you are looking at venture capital or a sale.
Quick access: You need capital when your supplier payments are due. Kickfurther can fund your entire order(s) each time you need more inventory.
Kickfurther puts you in control of your business while delivering the costliest asset for most CPG brands. And by funding your largest expense (inventory), you can free up existing capital to grow your business wherever you need it – product development, advertising, adding headcount, etc.
Kickfurther success stories: Featured sporting goods co-ops
#1. MX Memory Experts International 
Since 1994, Memory Experts International has been building superior, high-performance, American-made memory expansion modules. They are the partner of choice for some major manufacturers such as Toshiba, Ricoh, and Kyocera. As a successful Kickfurther co-op Memory Experts International raised $111,306. They completed this co-op in 1.5 months representing a 15.87% annualized co-op profit margin.
#2. Pred Technologies USA Inc.
Pred Technologies is a consumer electronics company and creator of TOKK, the first Smart Wearable Assistant for busy hands. This product allows individuals to stay hands-free while carrying out their daily routine. Based out of San Diego, California, Pred Technologies is committed to innovating and bringing unique products to life. As a successful Kickfurther co-op, Pred Technologies raised $33,685 in 2.2 months.
#3. iFetch
iFetch is for the dog lovers. This company sells everything from automatic ball launchers to fast-paces brain games. With an interactive dog toy niche, iFetch is an award-winning, family-owned company that helps pups stay stimulated and healthy, both mentally and physically. Their product line features the iFetch Too, an automatic ball launcher for medium to large breeds. After repaying their first co-op early, they are back for more. iFetch's first co-op raised $147,660 in 5.5 months representing a 24.39% annualized co-op profit margin. 
Conclusion
As you can see by the companies featured above, electronics companies can vary. If you have a quality product with proven sales, it may be time to take it to the next level with inventor funding. Now that you know the secret for securing affordable inventory funding, what are you waiting for? We wish you the best of luck reaching your professional goals.
Advance your company to the next level. . . get inventory funding today!