Pet Store Financing
Lower costs & higher funding limits for your pet store
Kickfurther funds up to 100% of your inventory costs on flexible payment terms where you don't pay until you sell. We fund your entire order(s) each time you need more inventory, so you can put your capital to work growing your pet store without adding debt, giving up equity or locking up cash in inventory orders.
Often 30% lower cost than alternate lenders

Quickly fund $5,000,000+ in inventory for your pet store

Create your payment schedule (1-10 months)

Sell new inventory before paying for it
How much funding could your company raise?
Submit this form to see your estimate.
Why choose Kickfurther for Pet Store Financing?
Don't pay until
you sell.
Your payment obligation only begins once your sales are made. This alleviates the cash-flow pinch that lenders cause without customized repayment schedules. Free up capital to invest in scaling your business without impeding your ability to maintain inventory
Know your rates. When you compare ours, you'll often see that you're saving. We cost less than factoring, PO financing, and many lenders. We also have higher limits than competitors.
Fund up to $5 million
in an hour.
Once approved and the deal goes live, most deals fund within a day (often within minutes to hours), so you'll never miss another growth opportunity.
It's easy, it works, &
it grows with you.
Companies access higher funding limits and often get lower rates as they return to Kickfurther, creating a scalable solution that grows alongside your company.
We fund inventory for direct-to-
consumer & major store brands






"Tough Times Call For Creative Funding — Check Out
Kickfurther's Clever Model"





How does Pet Store Financing Work?
Connect with consumers across the United States to get your
inventory funded via our marketplace
Create your online account
Create a business account, upload your business information, and launch your deal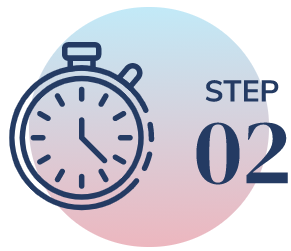 Get funded within minutes to hours
Once approved, our community funds most deals within a day, often within minutes to hours, so you'll never miss another growth opportunity.
Control your payment schedule
We pay your manufacturer to produce inventory. Make the introduction and you're off and running! Outline your expected sales periods for customized payment terms. At the end of each sales period, submit sales reports and pay consignment profit to backers for each item sold.
Complete and repeat!
Complete your payment schedule and you're done! Often once the community knows you, you're likely to get lower rates on your next raise.
Pet Store Financing Options
Ranging from business lines of credit to SBA loans and standard bank financing, there's certain to be a pet store loan type that you can easily afford to pay back. Whether you are seeking inventory financing or looking to take on a new marketing campaign, pet store financing is designed with your industry's needs in mind.
Before you sign up for one of the loans in your news feed, it's important to take some time to find out the types that are available and the ways that pet store financing works. Traditional loans are great, but there's much more you need to know about this special sort of lending. When you're informed, you'll be able to sniff out the best rates and terms.
What is pet store financing?
Over the years, pet store businesses have seen a steady rise. According to Ibis World, they are currently a $22 billion per year industry. While it is possible for pet stores to obtain traditional bank financing, there are several alternatives that can be paid back with less interest and shorter terms. Pet store financing combines retail financing with a focus on this unique niche.
Available with both short-term and long-term financing and repayable in a number of ways, pet store financing offers many different ways to increase your working capital while helping you reach your next growth plateau. Once you take a look at the types available, you are sure to find the perfect fit for your establishment.
How does financing for pet stores work?
Pet store financing operates in a similar way to other types of business financing. However, lenders that finance pet stores know that they come with a particular set of needs. Pets store loans can allow you to use borrowed funds to enhance almost any aspect of your business.
Several different types of pet store funding allow you to stay in control of your finances while making the most of borrowed capital. From loans that recoup payment through your point of sale to term loans with fixed payment rates, pet store loans are designed to foster your growth. Inventory funding is another way to acquire the working capital you need to stock your shelves without interrupting cash flow.
Once you choose the right type of financing, you'll need to speak with lenders or funding platforms about their specific criteria. Each type works differently, and that means there's a program out there that will be the right fit. After you provide your plans, your finances, and your licensing and business documentation, you'll be well on your way.
In some cases, pet stores may only need funding to purchase inventory. If you find yourself in this situation you should visit Kickfurther for affordable funding. Kickfurther pays your manufacturer to produce inventory while allowing you to create customized repayment schedules. 
Common uses of pet store loans
Whether you've been in business for a year or a few decades, the need for extra working capital can easily arise. It's important to identify your needs before you seek funding, and there are many things you can include. Pet store loans are commonly used for:
Purchasing new inventory or expanding existing stock

Cushioning payrolls

Buying new equipment or updating current pieces

Marketing campaigns

Hiring new employees

Opening a new location

Renovations
Types of pet related equipment that can be financed
Are you in need of upgraded or new equipment? Loans for pet stores allow you to get the things you need now on affordable payment terms. You'll have to discuss it with your lender, but equipment that can be purchased generally includes things like:
Wash tubs

Fencing

Grooming equipment

Kennels

Heaters and watering systems
Types of pet  store financing options:
#1. ​​Bank Loans
When you get a pet store loan from a traditional bank, you'll reap the benefits of a fixed term and interest rates. Although it will add an additional monthly payment, bank loans for pet stores typically range from a repayment time of five to 20 years. Bank loans are usually used for longer-term goals.
#2. SBA Loans
Most pet stores are small enough in size that they may qualify for SBA (Small Business Administration) loans. With low rates and payments, it's a great option for pet stores in any stage of development. Under SBA programs, stores may explore both debt consolidation and real estate loans, as well as funding for extra working capital.
#3. Inventory Financing or funding
If you're looking for inventory financing, you'll want to keep the cost down, so it doesn't take away too much from your profits. The idea of inventory financing is to allow you to stock plenty of inventory without affecting cash flow. When you take part in inventory financing, you can secure funding to build your existing merchandise. Once you've sold it, you can use the profits to pay back the loan.
Kickfurther funds up to 100% of your inventory costs on flexible payment terms that you customize and control. With Kickfurther, you can fund your entire order(s) each time you need more inventory and put your existing capital to work growing your business without adding debt or giving up equity.
Try Kickfurther
#4. Business Line of Credit
Business lines of credit have one advantage that's worth exploring — you don't have to take a lump-sum loan. Instead, a line of credit lets you use extra funds as you need it. Based on your current business credit profile, interest rates may vary; however, you'll be able to pay over an unspecified amount of time.
#5. Merchant Cash Advance
Merchant cash advances are another way that pet stores can precipitate growth. With cash advance financing, a portion of your future sales will be used to pay back the borrowed amount. It's technically not a loan and payments will be automatically sent with part of each sale.
#6. Invoice Finance
When you have many clients that owe you money, invoice financing is a way to utilize those funds now instead of waiting for balances to be paid. Lenders recoup the loan once you've been paid. Rates and terms will vary from loan to loan, but it's a way to use what you have to propel yourself forward.
Are there alternatives to pet store financing?
Including equity financing, personal loans, and inventory funding, you'll find many alternatives to pet store financing. However, it's a good idea to stick to lenders or reputable platforms who understand your specific industry.
Pros & cons of pet store financing
Financing, like other business decisions, comes with pros and cons. If the pros outweigh the cons, it's probably a good idea. 
Pros:
Grow your business

Flexible repayment terms 

Improve cash flow 
Cons:
Taking on debt

Increasing costs

Risk of default
Which type of financing is best for the pet business industry?
The type of loan that is best usually depends on what you intend on using the funds for. For example, if you only need to fund inventory then you should stick with an inventory loan or inventory funding. However, if you need to finance new equipment, marketing, and any additional costs, you may want to use a business loan or line of credit.
What credit score do I need to qualify for pet store financing?
The credit score you need to qualify for a pet store loan can vary from lender to lender. In some cases, lenders will look at your personal credit score to determine if you qualify for a business loan or inventory financing. No matter which financing option you choose, those with higher business credit score profiles will see the lowest interest rates and repayment terms.
How can a pet store qualify for financing?
Before you begin to qualify for pet store financing, you'll need to analyze your financial situation and commit to your goals. Each lender will require a different set of documentation such as your business license, yearly financial documents, and your potential income. Determining what you need to borrow funds for can help you narrow down the type of financing you want to apply for. Once you know the type of financing you want, you can narrow down who you want to go through for financing and see what they will require. To qualify for inventory funding on Kickfurther you will need revenue between $150k to $15mm over the last 12 months. In addition, you will need to sell physical products or non-perishable consumables.
How inventory financing with Kickfurther can help business growth your pet store
No immediate repayments: You don't pay back until your new inventory order begins selling. You set your repayment schedule based on what works best for your cash flow.
Non-dilutive: Kickfurther doesn't take equity in exchange for funding.
Not a debt: Kickfurther is not a loan, so it does not put debt on your books. Debt financing options can sometimes further constrain your working capital and access to capital, or even lower your business's valuation if you are looking at venture capital or a sale.
Quick access: You need capital when your supplier payments are due. Kickfurther can fund your entire order(s) each time you need more inventory.
Kickfurther puts you in control of your business while delivering the costliest asset for most CPG brands. And by funding your largest expense (inventory), you can free up existing capital to grow your business wherever you need it – product development, advertising, adding headcount, etc.
Closing thoughts
Now that you've weighed the pros and cons of pet insurance, you're ready to gather your documentation and speak to a qualified pet store lender. If it's time to apply for an inventory loan or you're seeking a merchant cash advance, there are programs specially designed for the pet store industry.
Investing in your growth is a necessary step to keeping up with today's pet store market. With the industry experiencing a great amount of growth, it's important to keep up. When you use pet store loans to enhance your existing business, you'll see your profit margins increase.
Interested in getting funded on Kickfurther?
Create a free business account, complete the online application, and review a potential deal with one of our account representatives. Once approved, our community of buyers fund most deals within a day, often within minutes to hours.