Inventory Financing for Startups
Startup funding as low as 1% per month
Kickfurther funds up to 100% of your inventory costs at flexible payment terms so you don't pay until you sell. Fund your entire order(s) on Kickfurther each time you need more inventory so you can put your existing capital to work growing your startup without adding debt or giving up equity.
Often 30% lower cost than alternate lenders & factors

Quickly fund $5,000,000+ in inventory

Create a custom payment schedule (1-10 months)

Fund  inventory with no payments until revenue lands
How much funding could your company raise?
Submit this form to see your estimate.
Why choose Kickfurther for
Startup Inventory Financing?
Don't pay until
you sell.
Your payment obligation only begins once your sales are made. This alleviates the cash-flow pinch that lenders cause without customized repayment schedules. Free up capital to invest in scaling your business without impeding your ability to maintain inventory
Know your rates. When you compare ours, you'll often see that you're saving. We cost less than factoring, PO financing, and many lenders. We also have higher limits than competitors.
Fund up to $5 million
in an hour.
Once approved and the deal goes live, most deals fund within a day (often within minutes to hours), so you'll never miss another growth opportunity.
It's easy, it works, &
it grows with you.
Companies access higher funding limits and often get lower rates as they return to Kickfurther, creating a scalable solution that grows alongside your company.
We fund inventory for direct-to-
consumer & major store brands






"Tough Times Call For Creative Funding — Check Out
Kickfurther's Clever Model"





How does Startup Inventory Financing Work?
Connect with consumers across the United States to get your
inventory funded via our marketplace
Create your online account
Create a business account, upload your business information, and launch your deal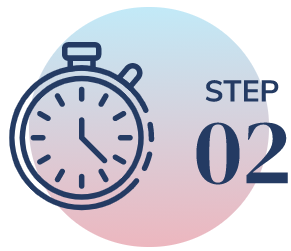 Get funded within minutes to hours
Once approved, our community funds most deals within a day, often within minutes to hours, so you'll never miss another growth opportunity.
Control your payment schedule
We pay your manufacturer to produce inventory. Make the introduction and you're off and running! Outline your expected sales periods for customized payment terms. At the end of each sales period, submit sales reports and pay consignment profit to backers for each item sold.
Complete and repeat!
Complete your payment schedule and you're done! Often once the community knows you, you're likely to get lower rates on your next raise.
How to Get Startup Financing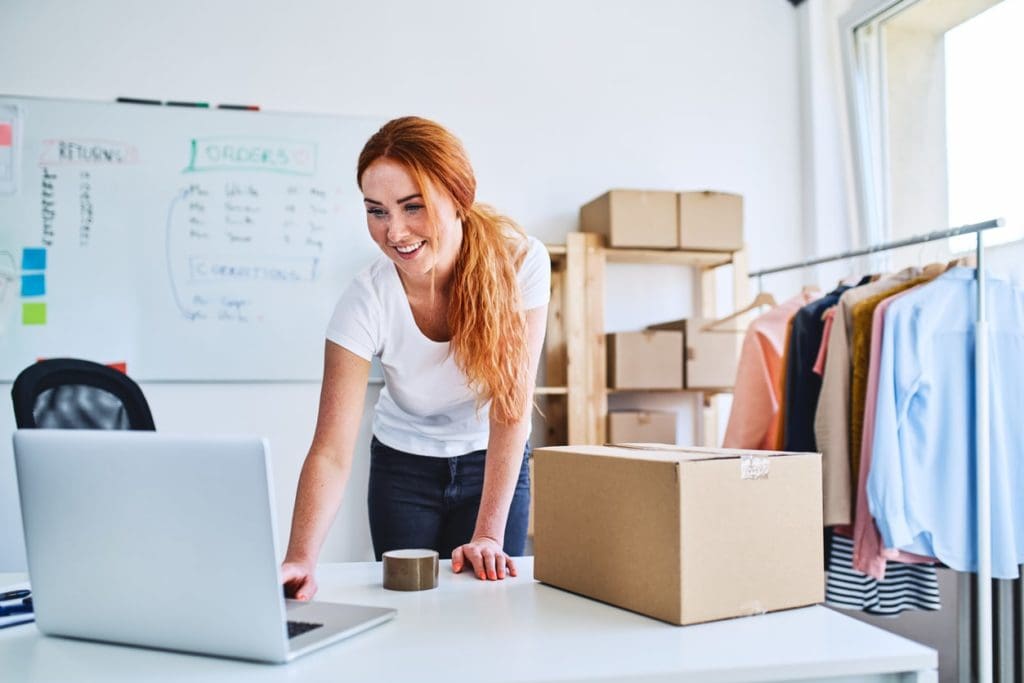 Scaling a new business can be challenging. And raising funds to aid in that growth can be one of the most taxing aspects. Without proper funding, you can struggle to invest in growth strategies like expanding your product line, increasing your marketing efforts, and hiring additional talented individuals.
Identifying financial resources to help fuel your expansion can ensure you get and stay on a growth trajectory.
The difficulty is that your startup has no trading or credit history and most loan providers want to see that a company is profitable before lending it cash. It's a Catch-22 situation.
One common way to get around this is bootstrapping: gathering all the savings and credit you have available to scrape together the money for your first order. Bootstrapping can work and has the advantage that you retain all control of the business without diluting your equity. But for many, it is not a complete solution; often, the costs associated with beginning a business exceed what partners are able to source through friends and family. But some lenders will look at startups, though track record is obviously an advantage.
What is startup inventory financing?
Inventory financing is a common way for product businesses to raise the capital they need to purchase or manufacture the goods they'll later sell. The cash is supplied as a short-term loan or as a line of credit. In both cases, no collateral is required as the inventory itself is the collateral. Should something unforeseen inhibit your ability to repay, the lender will repossess the inventory and sell it to repay their loan.
Try Kickfurther
How does startup inventory financing work?
An inventory finance company rarely provides 100% of the cost of the goods you are buying. The lender has to take into account the value of the goods if the borrower defaults. In that case, the inventory is possessed and liquidated by the loan provider, which is unlikely to get full retail value. Consequently, lenders will often offer around 50-80% of the money you need, depending on the value of the goods you're purchasing.
The problem for startups is that many inventory financing lenders require good business credit and a positive financial track record. By definition, a new startup has neither of these.
Sales over $150,000? Kickfurther can fund your inventory. Apply Now!
It may be better for a startup in its first few months of trading to look elsewhere for finance. There are peer-to-peer platforms that may be willing to lend to startups with innovative business plans. Also, angel investors are always looking for opportunities to put money into interesting startups with great ideas.
What are the pros and cons of inventory financing for startups?
Pros
Businesses can avoid costly out-of-stock scenarios on their best product(s).
Additional financing means that your working capital is unaffected by purchasing new inventory, and your business can run smoothly.
With no collateral needed besides the inventory itself, you can be sure that your property and assets are safe if your startup fails.
It's generally easier to get than other forms of financing because the inventory acts as collateral.
Cons
It's always going to be difficult to obtain – you need to have a great idea if you're going to secure inventory financing for your startup.
You should also be aware that startup financing is rarely available if you wish to get your products manufactured.
Sometimes the interest rates imposed by the lender can make inventory financing an expensive way to borrow money.
What is required to get a startup business loan?
Sometimes it can seem that the odds are stacked against startups, with lenders being unwilling to lend money to untried businesses. From their perspective, that is hardly surprising; why risk lending money to a company that can't prove profitability  ability to repay the loan?
To get a startup business loan, you'll need an extremely detailed business plan that shows your research, where you plan to sell, why you plan to do things as you do, and so on. It should also detail your experience in your field to show credibility in leading a business there. Ideally, you have already worked in that industry and are now applying your expertise to your own startup; if not, does a co-founder, investor or advisor? You'll likely also need an excellent personal credit score to illustrate your money management skills.
Many startup business loans are available locally, to help businesses in certain economies and communities flourish. If you find you have these options available to you, do your research into what they require from you to start your application.
What will a startup loan cost?
This entirely depends on the lender, the type of finance and the amount borrowed. When you're comparing startup loans, don't be tempted to simply take whatever is offered, especially if it's even larger than you planned. Remember that you need to be able to afford the repayments comfortably to avoid endangering your startup's success.
Can you get an SBA loan for a startup?
The most popular Small Business Administration loans are the 7(a) and 504. They offer low rates, long terms and large amounts but are not designed for startups. High credit scores, a good financial record, and longevity are all important if you are to secure one of these much sought after business loans.
The only SBA loans available for startups are their microloans. SBA microloans are available to startups and businesses owned by minorities, women, and veterans for amounts up to $50,000. This is a good option for those who fit into these demographics, but they are often offered by community-based organizations, which can mean you may or may not have one near you.
Which startups should consider inventory financing?
Any commerce business with a solid business plan that  needs to buy products should consider inventory financing. In an ideal world (to make accessing funding and other resources easier for your business), you would fund your first sales out of your own pocket/fundraising to establish a viable product and market, then seek inventory financing when you have proof that customers are purchasing from you. If you can do this, you will be in a strong position when you apply for startup inventory financing, because you will have proof of concept.
What are the best options for startup business loans?
Young companies should investigate the many options listed here to help bolster their initial funding. They should find success here fairly accessible.
Microloans from the SBA and other organizations – do your research for what is available to you and businesses in your area as there are often local grants, especially if you will be running a brick and mortar store.
Friends and family – it's not easy to ask, but it's always worth it. If you do borrow from friends and family, put a contract in place and pay them back as you would any other lender. If you don't, you can risk permanently damaging your relationships.
Credit cards – getting those first sales is key, so sometimes using business credit cards or your personal credit cards is the best way to purchase that early inventory and advertising, as long you don't endanger your own financial health.
A personal loan is a common way for startups to get their funding. If you are still working for someone else and have a good credit score, then a personal loan will likely get you the best rates as you get your business off the ground.
Crowdfunding and peer-to-peer lending
Grants from government agencies or private foundations – it's a good idea to spend some time exhausting these options, as every dollar counts in the early days of your business and these carry very favorable rates and terms.
Inventory financing from lenders who will consider new businesses – since your inventory is collateral, you may find a lender that will take on this type of funding. 

Kickfurther funds up to 100% of your inventory costs on flexible payment terms that you customize and control. With Kickfurther, you can fund your entire order(s) each time you need more inventory and put your existing capital to work growing your business without adding debt or giving up equity.

 Examples of previously funded startup Kickfurther co-ops include: SUNJACK, Ellison Eyewear, Inc, and iFetch.
How to Apply for a Startup Loan
Due to the age of your business, lenders will want to see every piece of evidence that your  business can grow to profitability. To do that, prepare a comprehensive and realistic business plan that will show a loan provider that you are a bankable risk. Try to be as ready to start operating as you can to prove to them you are ready to put your plan into action. All startup loan applications will be different, but if you have the right plan, the right history, and accurate facts and figures, you give yourself the best opportunity to secure funding.
Getting the capital to begin a startup is rarely easy. But if you put in the effort, and you see a fit within the market for your idea, you will succeed, even if it requires some lateral thinking. The key thing is to ensure that you understand any finance that is offered.
Once you've crossed over $400,000 in annual sales, Kickfurther can help you fund inventory to meet demand without exhausting your cash on hand and help unlock volume-ordering discounts to improve your profit margin.
Additional Startup Inventory Financing FAQs