Dietary Supplement Business Financing
Funding as low as 1% per month
Kickfurther funds up to 100% of your inventory costs at flexible payment terms so you don't pay until you sell. Fund your entire order(s) on Kickfurther each time you need more inventory so you can put your existing capital to work growing your business without adding debt or giving up equity.
Often 30% lower cost than alternate lenders & factors

Quickly fund $5,000,000+ in inventory

Create a custom payment schedule (1-10 months)

Fund inventory with no payments until revenue lands
Get Funded
How much funding could your company raise?
Submit this form to see your estimate.
Why choose Kickfurther for Funding for your Dietary Supplement business?
Don't pay until
you sell.
Your payment obligation only begins once your sales are made. This alleviates the cash-flow pinch that lenders cause without customized repayment schedules. Free up capital to invest in scaling your business without impeding your ability to maintain inventory
Know your rates. When you compare ours, you'll often see that you're saving. We cost less than factoring, PO financing, and many lenders. We also have higher limits than competitors.
Fund up to $5 million
in an hour.
Once approved and the deal goes live, most deals fund within a day (often within minutes to hours), so you'll never miss another growth opportunity.
It's easy, it works, &
it grows with you.
Companies access higher funding limits and often get lower rates as they return to Kickfurther, creating a scalable solution that grows alongside your company.
We fund inventory for direct-to-
consumer & major store brands






"Tough Times Call For Creative Funding — Check Out
Kickfurther's Clever Model"





How does Dietary Supplement Business Financing Work?
Connect with consumers across the United States to get your
inventory funded via our marketplace
Create your online account
Create a business account, upload your business information, and launch your deal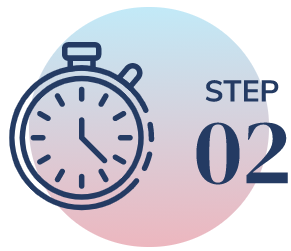 Get funded within minutes to hours
Once approved, our community funds most deals within a day, often within minutes to hours, so you'll never miss another growth opportunity.
Control your payment schedule
We pay your manufacturer to produce inventory. Make the introduction and you're off and running! Outline your expected sales periods for customized payment terms. At the end of each sales period, submit sales reports and pay consignment profit to backers for each item sold.
Complete and repeat!
Complete your payment schedule and you're done! Often once the community knows you, you're likely to get lower rates on your next raise.
Dietary Supplement Financing Options
Over the last few years, sales of dietary supplements have skyrocketed after the COVID pandemic brought to light the importance of our health and wellness. Part of that has been the unprecedented growth of the dietary supplement industry. You might be familiar with common dietary supplements like vitamins, minerals, herbs, amino acids, and other nutrients that we consume daily to improve our health.
With the global wellness market recently valued at over $4.5 trillion, it's no surprise that customers are willing to spend money and find ways to improve their health and well-being, especially when it comes to buying dietary supplements. Everyone is familiar with big box stores like GNC, Herbalife, and Nature's Bounty – but startups and small to medium size companies also have a key opportunity to grow and expand, given the current national focus on health.
Due to strict regulations and competition, business owners must proceed with caution when establishing partnerships, advertising, and even delivering products to consumers. To access working capital to grow your business without depleting the bottom line, partner with Kickfurther. We value the financial health of small businesses, and for that we work every day to help them succeed. 
Importance of financing options for growth
When it comes to growing your business, one thing is crucial to your success —  having the cash or capital on hand to invest in your business. As a small to medium-sized dietary supplement business, you need to find financing or capital so you can reinvest in areas that grow your business, like marketing and advertising, inventory and expanding your product offerings. 
If you're looking to scale your business, securing financing is essential because it gives you the power to make those investments without sacrificing your capital. Whether that means purchasing new equipment, hiring additional staff, or expanding into new markets, you'll need the cash to do it.
This is especially true in the dietary supplement industry as you compete against several other companies and big box stores looking to take customers from you. 
Being a small business owner takes courage. Be proud of what you do. Treat your customers with respect. Most importantly though, always deliver a product they can trust. By accessing financing you can improve cash flow so you can focus on the pillars that differentiate a small business from a large one, thus gaining loyalty from your customers. 
Financing Options for Dietary Supplement Companies
If you're a dietary supplement business owner looking to add more capital to your business, you might feel frustrated by the tough requirements many traditional financing options place on your business. From minimum revenue requirements to high credit scores, topped off with high interest rates, financing can seem like a dead end. We know because our founder once experienced the roadblocks of financing firsthand, and set out to find the solution. To ensure entrepreneurs can access working capital in a timely and affordable manner, Kickfurther was created. While we are confident in our small business centric ways, we value the power of choice. 
Here are some financing options available for dietary supplement companies:
Bank loans –

A traditional way to get financing is to borrow money from a traditional or online bank. With short and long term loans available, it may be worth your time to see what your local bank can offer. While countless banks offer traditional financing like this, they often come with strict requirements that some dietary supplement companies might struggle to meet. 

SBA loans

– SBA loans are a great option for small businesses looking to secure funding who might not normally meet traditional loan requirements. The Small Business Administration partially guarantees these government-backed loans, making them less risky for lenders and more favorable for small businesses. Despite the flexibility and competitive rates, SBA loans come with strict requirements and lengthy application processes, thus detouring or eliminating many small businesses from applying. 

Business line of credit

– A business line of credit is a flexible and revolving financing option allowing companies to draw funds up to a predetermined limit as needed. For businesses that need access to cash on an ongoing basis, this can be a valuable option to explore.

Inventory Financing –

Inventory financing

can help solve your cash flow problems if you're a consumer packaged goods company. Inventory financing is a loan or line of credit used to purchase inventory, using the inventory as collateral. This can help you keep inventory stocked without paying high upfront costs to produce. Inventory financing is often easier to qualify for and more affordable than other options. Plus, it can greatly impact cash flow as you free up a lot of cash that was previously tied up by inventory. At Kickfurther, we provide a platform where dietary supplement companies can get inventory funding that is not long, nor does it require owners to give up equity. Plus, repay funding as inventory sells. To top it all off, funding at Kickfurther is up to 30% cheaper than other options. 

Angel investors and venture capitalists –

If you're looking to add investors or share your capital, seeking an angel investor or venture capitalist can invest in your company to secure financing. These private investors help fund startups and early-stage companies, typically in exchange for equity. 
Finding the right finance partner is easier said than done. Consider your long-term goals and how securing financing can help or impact your bottom line. 
Inventory Financing for Dietary Supplement Companies
Financing for your dietary supplement company can help you manage your cash flow, grow your business and keep more money in the bank to invest in things that improve your company's bottom line. What entrepreneur doesn't want that? 
Here are 5 benefits that inventory financing can offer  dietary supplement companies:
#1. Better cash management
Funding the inventory for your dietary supplement company is likely your largest expense as a business owner. When you use inventory financing, you can use your existing cash more strategically, allowing you to keep more money in the bank and manage your cash flow better. 
#2. Expanded your product
If you've wanted to expand your product offerings, inventory financing can help.  With the ability to inventory first and pay later, you can add new products to your offerings and attract more customers, increasing sales and ultimately growing your business. 
#3. Flexible payment terms 
Make your payments on the terms that work best for you. When you use Kickfurther, you only repay inventory that's sold. Plus, flexible payment terms allow you to pick the best frequency that fits your sales cycle for your specific business. It's a game changer for entrepreneurs. 
#4. "Sold out" no more
With inventory financing, you can keep your supplements stocked and ready for purchase, thus ensuring you never miss out on a sale. All the while you can enjoy free cash to maintain and grow operations. 
#5. Spend more strategically
When you have more cash in the bank, you're able to spend your money strategically to generate new business. By leveraging inventory financing, you can capitalize on new business opportunities, like expanding into new markets, launching new product lines, or investing in marketing initiatives to attract more customers.
Why Choose Kickfurther for Inventory Financing

Finding the right financing partner is more important than ever. With Kickfurther, you can secure working capital without jeopardizing profit margins. 
No immediate repayments. You control repayment. Don't pay until your product sells.

Non-dilutive. Maintain equity in your business, we know how hard you worked for it. We are here to work with you, not against you. 

Not a debt. Because you have enough financial strain, this is not a loan. 

Upfront capital. Pay suppliers faster with upfront capital, there when you need it. 
Find another funding platform that can offer all that and more. . . we'll wait. Get started at Kickfurther today by creating a free business account. 
Closing thoughts
Leverage the growth of your dietary supplement company today with working capital powered by Kickfurther. Get inspired by the success of other businesses that have received funding through Kickfurther – if that doesn't seal the deal we don't know what will. 
Get funded now