Financing & Funding For Amazon Sellers
Do you sell a physical product with sales over $150,000?
Amazon is an incredible platform for selling your business's products, and using the FBA model is the best way to do so — though we know many businesses using other fulfillment services while still reporting great Amazon sales results.
Learn More
How much funding could your company raise?
Submit this form to see your estimate.
Why choose Kickfurther for
Amazon Financing?

Don't pay until
you sell.
Your payment obligation only begins once your sales are made. This alleviates the cash-flow pinch that lenders cause without customized repayment schedules. Free up capital to invest in scaling your business without impeding your ability to maintain inventory

Know your rates. When you compare ours, you'll often see that you're saving. We cost less than factoring, PO financing, and many lenders. We also have higher limits than competitors.

Fund up to $1 million
in an hour.
Once approved and the deal goes live, most deals fund within a day (often within minutes to hours), so you'll never miss another growth opportunity.

It's easy, it works, &
it grows with you.
Companies access higher funding limits and often get lower rates as they return to Kickfurther, creating a scalable solution that grows alongside your company.
"Tough Times Call For Creative Funding — Check Out
Kickfurther's Clever Model"

Join 800+ Kickfurther success stories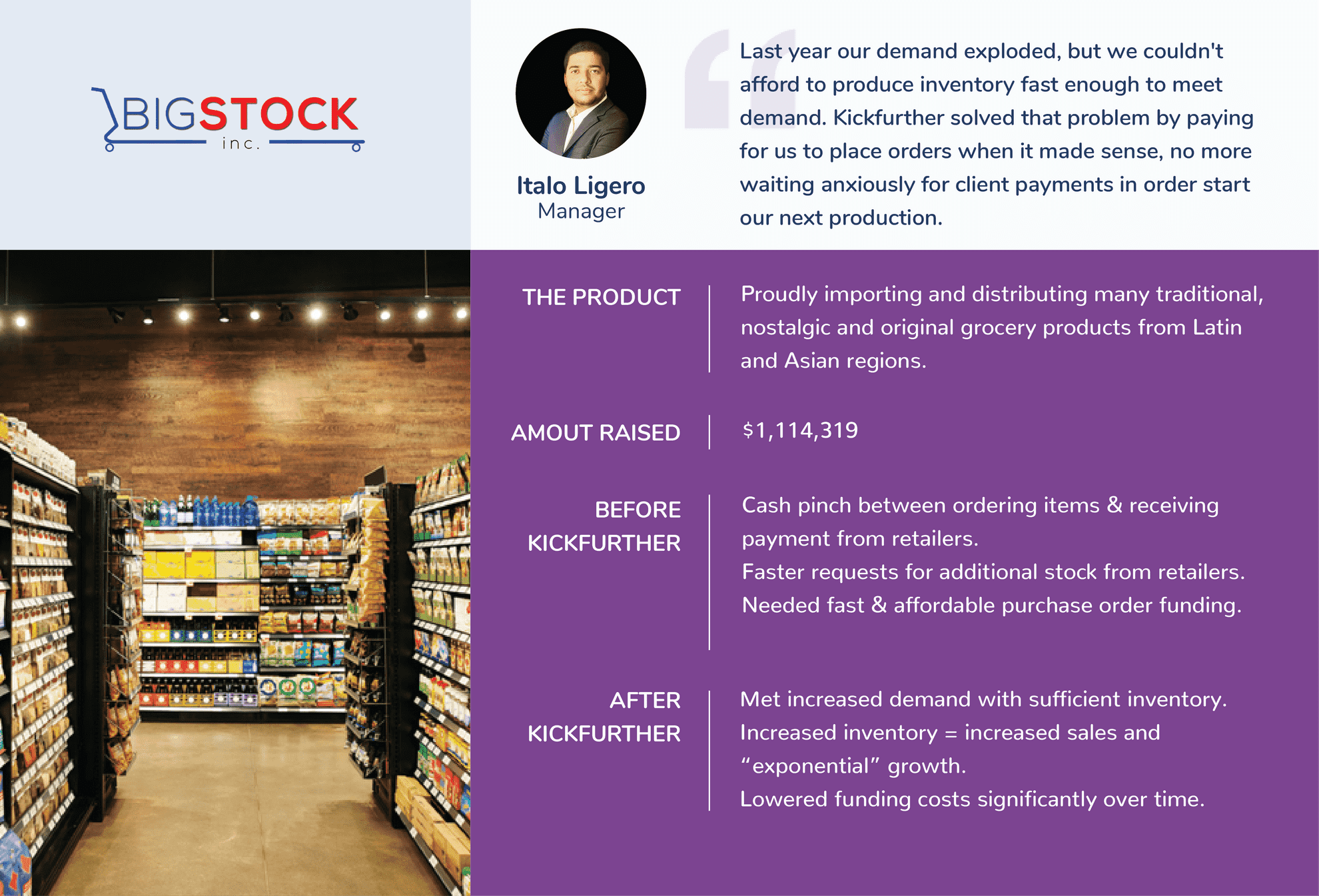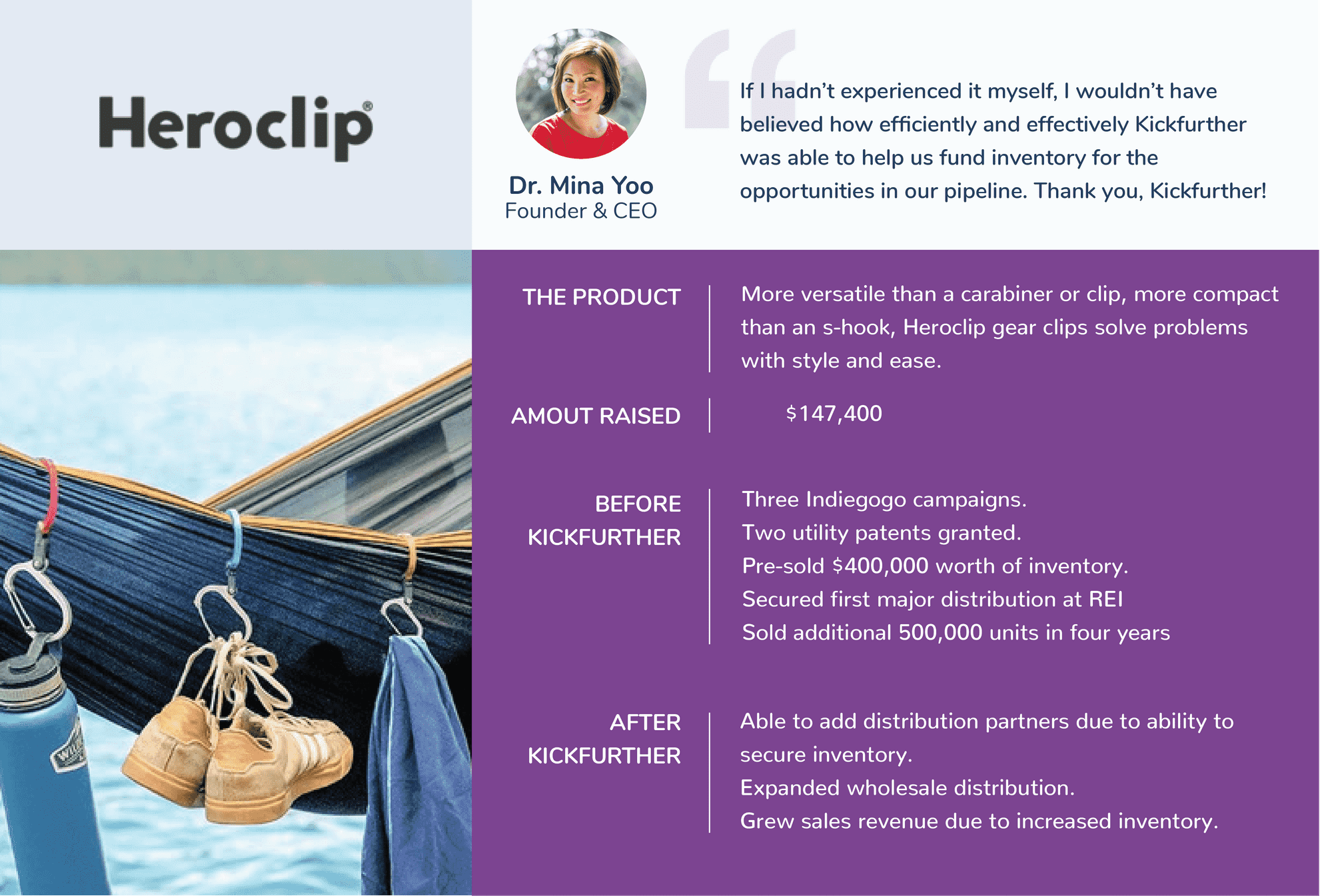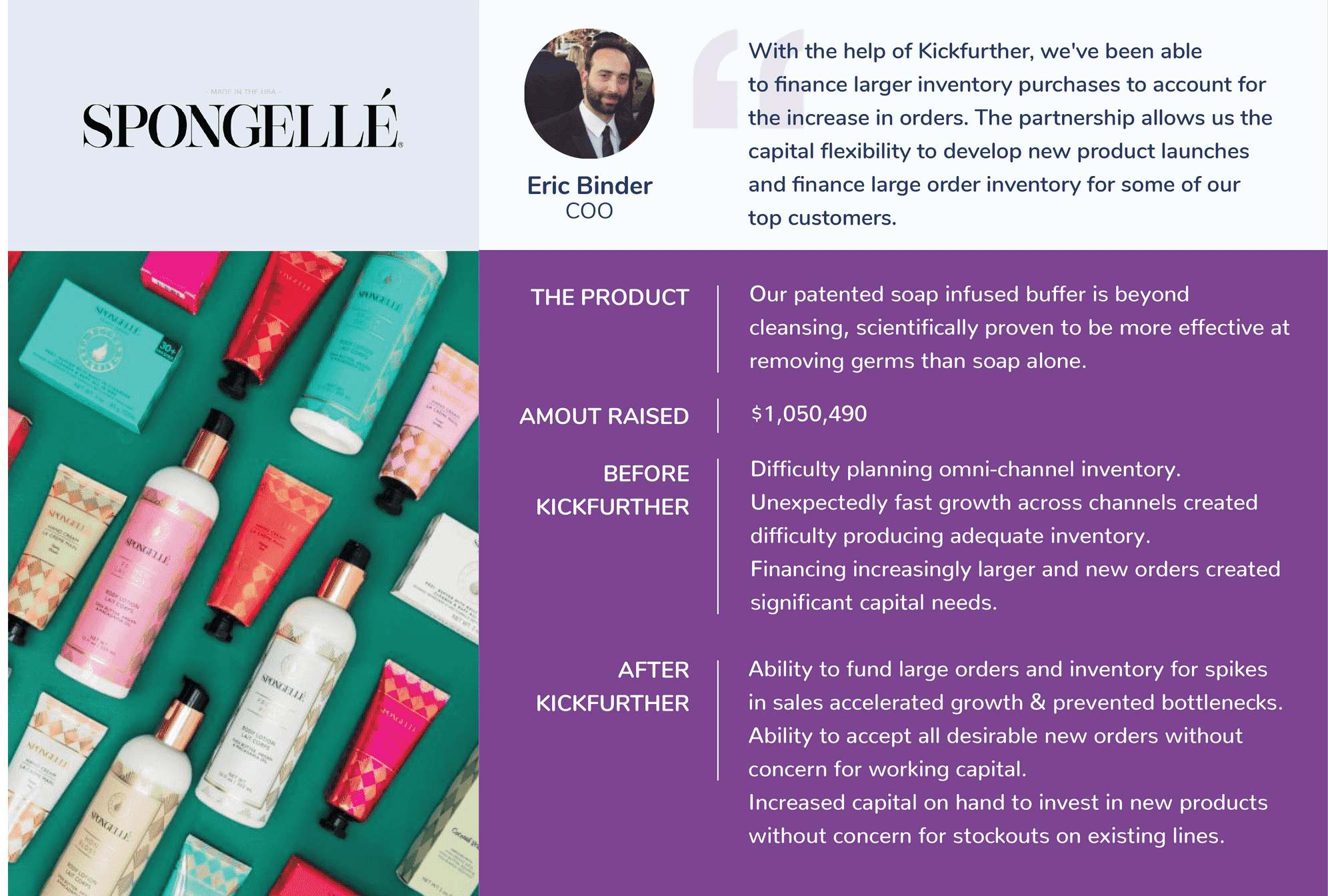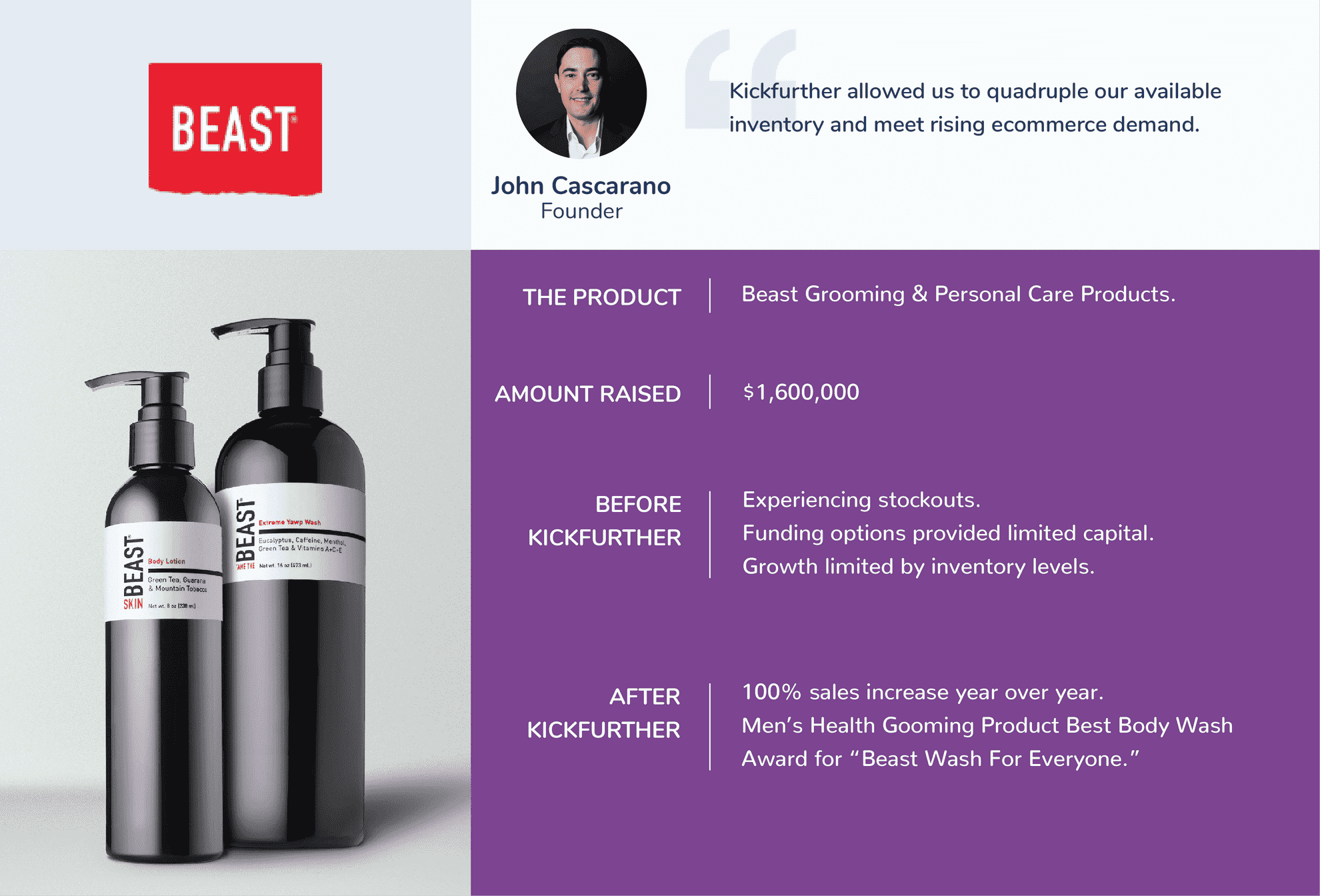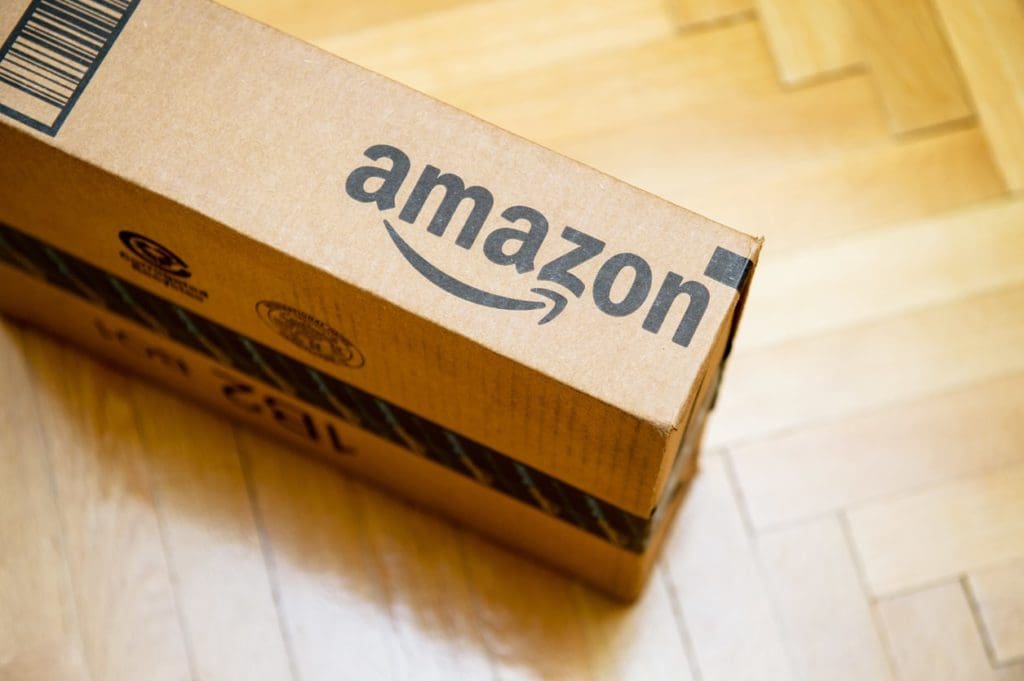 With FBA, not only do you get the benefit of Amazon's infrastructure and ability to offer Prime shipping, but they also do all the hard work for you.
But first – how does Amazon FBA work?
FBA offers a simple way for online retailers to have a fulfillment solution without having to maintain complicated logistics processes. This type of fulfillment method is designed to help entrepreneurs keep their operations leaner. The only downside? You have to buy the inventory long before you sell it, and then ship it to Amazon's warehouses.
There's one problem – you have to buy the inventory long before you sell it, and then ship it to their warehouses, of course. This is fine if you have significant capital to buy more inventory whenever you need it, but more often than not, Amazon sellers, like many small and growing businesses, work on tight budgets and a number of expenses that cut into their ability to produce as much inventory as they would like.
So, if you're experiencing increased demand for your products but you don't have the cash to meet demand, what are your options? Here we'll cover some of the best amazon seller loan options.
What is an FBA Loan?
FBA stands for fulfillment by Amazon, and so an FBA loan is a loan designed to lend to this business model. Unfortunately, there aren't any loans out there designed specifically for the FBA business model, but there are still a number of ways to fund your Amazon business, which we'll review below. Also known as Amazon lending, Amazon's FBA loan is designed specifically for Amazon sellers that are experiencing limited cash flow. This type of financial product can be used to purchase additional inventory, introduce new product offerings, or for expansion purposes. One roadblock, however, is that FBA loans aren't accessible to everyone. Amazon sets the amount you will be eligible to borrow as well as the interest rates that you would have to pay.
Pros and Cons of an FBA Loan
If you have recently been invited by Amazon to avail of an FBA loan, it's important to understand the different benefits and drawbacks that it may pose to your business.
Pros:
Since it's invite-only, this will be the easiest loan application you'll ever apply for.
Amazon determines your eligibility based on your sales performance. No more pesky credit checks!
An FBA loan is great if you think you wouldn't be able to qualify for other loans.
Cons:
An FBA loan can be limiting since the primary focus on this type of loan is to purchase additional stock or expand your product line.
If you become unable to pay back the loan, Amazon reserves the right to seize the additional inventory you purchased to recover the debt.
As mentioned above, one roadblock is that Amazon determines how much you get to borrow as well as the repayment terms of your loan.
Unfortunately, there aren't many loans out there designed specifically for the FBA business model, but there are still a number of ways to fund your Amazon business, which we'll review below.
What are the different funding options for Amazon sellers?
The top sources of financing for amazon sellers are:
Lending through Amazon – If you've been successful on Amazon for at least a year, they often offer short-term loans to you. These essentially operate as a merchant cash advance (which we'll cover below). Amazon typically offers $1,000 – $750,000, and terms are no longer than 12 months. The financing rate you receive depends on Amazon's own metrics for your business and industry. Past borrowers have reported annual rates near 6-16%. Note that you can only use this money to fund the inventory for them, so you can't use it to buy inventory for your own store.
Merchant cash advance – this is what a loan from Amazon is, and it's also what you may have been advertised on PayPal and other payment systems if you have good cashflow. This is essentially where your payment provider will lend you money based on your real results, and then take it back in each sale. While this is an easy way to borrow and pay back money if you're doing well, it can be expensive.
Business line of credit – you'll typically get these from online lenders and banks. This is essentially like having a credit card with an agreed limit. You borrow, and when you pay it back the money is available to borrow again. This can be a good choice if your cash flow ebbs and flows, or if you have seasonal products you want to have the extra cash to buy in more or push further in promotions.
Term loans – this is the traditional type of bank loan, and is available from most banks and online lenders. Provided you've been in business for over two years, have plenty of evidence of how well your business is doing, and have good personal credit, this can be an option for you.
SBA loans – SBA loans are notoriously difficult to get because they're guaranteed by the government. If you're looking for a loan with a longer term, this may be an option for you if you have excellent credit.
Personal loans – A personal loan is often an unsecured loan that you borrow from a bank, credit union, an online lender, or any other financial institution. This type of loan is often easier to obtain as opposed to other types of loans as it usually does not involve collateral backing. This means that financial institutions will judge a borrower's capability to repay a loan based solely on their creditworthiness. A personal loan can be a great option for a business that's just starting out and would not be able to get a loan anywhere else.
Peer-to-peer lending – this is like a term loan in most cases, but you're turning to many small investors to lend you money. These people learn about your business and if they believe in you and what you do and offer, they'll invest in you. You simply pay back the loan, and the investors get their money back plus interest. You need to have good business sense and a great product to do well here, but it's a great way to get funding quickly. This is what we offer here at Kickfurther.
How does Kickfurther offer financing for Amazon sellers?
As we touched on above, we offer financing for Amazon sellers (and those selling elsewhere) through our peer-to-peer financing platform. Kickfurther allows you to raise the funds to invest in your inventory and meet demand from your customers.
The investors here are (or become) your biggest supporters and fans, so not only do they get a return on their money for believing in you, but you can feel positive knowing they also want you to succeed. (Unlike banks, which often feel cold and calculating, even when they offer encouraging financial products.)
How is Kickfurther FBA seller financing different to other financing companies?
We're different because we've created a positive space for you to seek funding. You don't have to submit an application to a bank manager and wait to hear if that person thinks you're reliable.
We do have expectations about how you put yourself forward as a brand on our platform (you can read more about our expectations for brands and investors here), and we do require your company to go through a vetting to ensure you're business is legitimate and a safe investment for the supporters who use our platform. (That's why over 90% of our co-ops get funded.) You can read more about the screening process here.
How is Kickfurther different to Amazon's own lending platform for sellers?
When you borrow through Kickfurther, you're working directly with the fans and supporters that believe in your company. You'll get the money in a lump sum, as you would with Amazon's own platform, but you make payments on the money instead of it being automatically subtracted from your income.
You also don't have to use all the money to fuel inventory on Amazon. This makes us ideal if you do a lot of sales from your own storefront.
If you're wondering how Kickfurther works, let us give you a quick rundown:
Businesses create their account, upload relevant information, and go through an extensive vetting process.
After the vetting process, businesses would have to showcase a strong sales record before they can request the Kickfurther community to purchase their inventory. Deals are made primarily through consignment opportunities or Co-Ops.
Kickfurther then starts a crowdfunding campaign based on the terms laid out by the brand.
Once the crowdfunding phase is over, a brand specifies a production time frame, a rate of return, and fixed payout dates. This gives buyers an idea about which brand to support based on their repayment terms. Individuals looking to earn money can freely choose which company to help and how much money to offer.
Backers then earn payments as soon as the inventory they helped purchase has been sold.
What are some Amazon sellers that have used Kickfuther?
Two sellers that have successfully used Kickfurther to grow on Amazon are CLIQ Products and Enlightened Minds LLC.
CLIQ Products was even able to fund during the COVID-19 pandemic. They create collapsible outdoor chairs and raised over $57,000 in 2.3 months. They were seeking inventory funding to help them bridge the cap in the cash conversion cycle that is so common for Amazon FBA businesses – for them, this was 8 weeks between buying inventory and realizing revenue.
Enlightened Minds LLC raised $14,000 in less than a month. Jim Taylor, the owner of the company, was able to personally guarantee the co-op, which made it a safe bet for investors. They needed more capital to invest in inventory of their branded games and books.
Both of these companies were able to fund their growing needs directly through their supporters. While CLIQs time-to-funding took longer, they were able to fund a much higher amount to by the inventory of their collapsible outdoor chairs even during a time when much of the world was in quarantine. They correctly forecast that camping and outdoor pursuits would become more popular in the summer when more traditional vacations were risky. It's this kind of forethought that helped them get the funding they needed.
Enlightened Minds used the power of branded products (Harry Potter, Dungeons and Dragons) and their popularity to quickly land the funding they needed to purchase new inventory.
What is Amazon line of credit?
Amazon's line of credit is simply their own line of credit, which we discussed in the different types of financing section. As we said there, this can be a good option to help you manage your business finances flexibly.
They offer two different options:
      Amazon Business Line of Credit
      Amazon Revolving Credit Line
The latter option is the traditional line of credit option, where you make payments on what you've borrowed, as you would a credit card.
Their Business Line of Credit is their lending option, and despite being called a line of credit, you pay back in full. They don't give a representative APR on this, and you'll need to apply to find out more information from their partner, Synchrony Bank. So, while this is an option through Amazon, you are still working with a traditional bank.
The revolving line of credit starts at 12.99% APR, which suggests the APR for most businesses will be relatively high.
Of course, you need to do your research and think seriously about which form of funding is best for you and your business. Fortunately, the security FBA offers supporters on Kickfurther means that your business is that much more likely to be funded. If you're looking for funding for Amazon sellers, Kickfurther can be the perfect option if you wish to avoid traditional forms of lending.
How does Amazon Inventory Financing Work?
Connect with consumers across the United States to get your
inventory funded via our marketplace
Create your online account
Create a business account, upload your business information, and launch your deal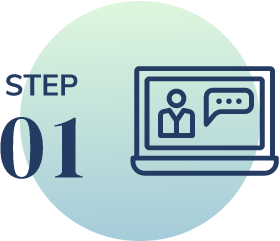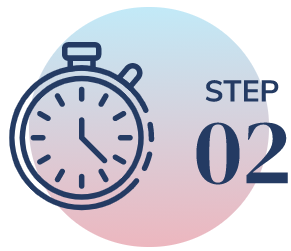 Get funded within minutes to hours
Once approved, our community funds most deals within a day, often within minutes to hours, so you'll never miss another growth opportunity.
Control your payment schedule
We pay your manufacturer to produce inventory. Make the introduction and you're off and running! Outline your expected sales periods for customized payment terms. At the end of each sales period, submit sales reports and pay consignment profit to backers for each item sold.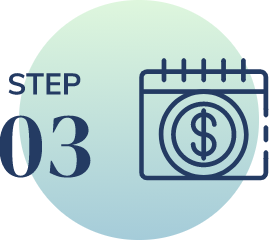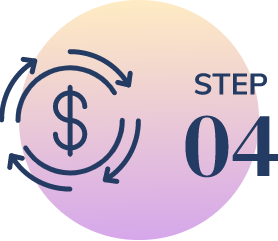 Complete and repeat!
Complete your payment schedule and you're done! Often once the community knows you, you're likely to get lower rates on your next raise.
How much funding could your company raise?
Submit this form to see your estimate.
Never miss another growth opportunity with working capital as you need it.
We fund inventory for direct-to-
consumer & major store brands