Gym Equipment Finance Options
Lower costs & higher funding limits for your gym equipment store
Kickfurther funds up to 100% of your inventory costs on flexible payment terms where you don't pay until you sell. We fund your entire order(s) each time you need more inventory, so you can put your capital to work growing your gym equipment store without adding debt, giving up equity or locking up cash in inventory orders.
Often 30% lower cost than alternate lenders

Quickly fund $5,000,000+ in inventory for your gym equipment store

Create your payment schedule (1-10 months)

Sell new inventory before paying for it
How much funding could your company raise?
Submit this form to see your estimate.
Why choose Kickfurther for Fitness Equipment Financing?
Don't pay until
you sell.
Your payment obligation only begins once your sales are made. This alleviates the cash-flow pinch that lenders cause without customized repayment schedules. Free up capital to invest in scaling your business without impeding your ability to maintain inventory
Know your rates. When you compare ours, you'll often see that you're saving. We cost less than factoring, PO financing, and many lenders. We also have higher limits than competitors.
Fund up to $5 million
in an hour.
Once approved and the deal goes live, most deals fund within a day (often within minutes to hours), so you'll never miss another growth opportunity.
It's easy, it works, &
it grows with you.
Companies access higher funding limits and often get lower rates as they return to Kickfurther, creating a scalable solution that grows alongside your company.
"Tough Times Call For Creative Funding — Check Out
Kickfurther's Clever Model"





How to Finance Gym Equipment
Scaling a product business can be challenging. And raising funds to aid in that growth can be one of the most taxing aspects. Without proper funding, you can struggle to invest in growth strategies like expanding your product line, increasing your marketing efforts, and hiring additional talented individuals.
Identifying financial resources to help fuel your expansion can ensure you get and stay on a growth trajectory.
What is exercise equipment financing?
Exercise equipment financing is a type of loan used specifically to finance exercise equipment. The lender will provide funding so you can purchase or produce the equipment and resell it. The money will need to be paid back over time with interest. There may also be fees associated. There are a variety of loans available. The first step toward obtaining financing is to determine what you need funds for. You will want to choose a cost-effective loan or funding that can provide the funds you need.
Can you finance workout equipment?
Yes, if you qualify for a loan, you will be able to finance workout equipment. Most lenders will want to see a good credit score and high annual revenue although others will consider different qualifiers. As a business owner you should be able to prove your sales and offer a legitimate business plan if you wish to secure funding. 
How does exercise equipment financing work?
Exercise equipment financing works differently depending on the type of loan you qualify for. In most instances, the lender will want to check your financial and professional situation by looking at your credit score and business history. They may also ask for a form of collateral, such as the inventory you purchase with the funds. In some cases, they may even send the funds for inventory directly to the manufacturer.
Once you are approved for the loan, you will need to make regular payments with interest and fees, if applicable. Payments may be made on a weekly, daily, or monthly basis although some have more flexible options. If you use an inventory loan, you may be able to repay it as inventory sells. Terms and repayment schedules can vary depending on the lender or backer.
Uses of exercise equipment financing
There is a wide variety of exercise equipment that qualifies for exercise equipment financing.If you have created a non-traditional piece of exercise equipment you will need to demonstrate for lenders or backers how it's used for exercise. Exercise equipment can include:
 

Barbells

 

Exercise mats

 

Pilates equipment

 

Weight machines

 

Stairmasters

 

Treadmills

 

Stationary bikes
…and the list goes on.
Types of gym equipment loan options
There are a variety of loan options to choose from to finance exercise equipment for resale. These include the following:
SBA 7 (a): A Small Business Administration (SBA) 7(a) loan may be your most affordable option. The organization provides loans of up to $5 million with interest rates that are as low as 7%. To qualify, you will need a credit score of at least 650 and you will need to show an annual revenue of $100,000 or more in the last 2 years.
Inventory Financing: Inventory financing uses the inventory, or gym equipment, as collateral. It is a good option as it does not hold credit score and income in high regard. However, if you default on the loan, you could lose your inventory.
Short Term Loans: As the name suggests, short term loans have shorter terms than other types of equipment loans. They will generally need to be paid back within 3 to 18 months. They also offer lower capital amounts. However, they are usually approved quickly making them a good choice for startups that want to start stocking up with inexpensive equipment.
To qualify, borrowers will need a minimum credit score of 600, an annual revenue of $100,000 or more and at least one year of business history.
Invoice Financing: Invoice financing involves accessing a cash advance for outstanding invoices. The advance is secured by the invoice itself. It's a good way for a business to maintain cash flow while waiting on customer payments. This type of financing is easy to qualify for and most business owners will be eligible if they can show six months or more of business history.
Business Line of Credit: A business line of credit is a certain amount of money borrowers can tap into as needed. Interest is charged as soon as the money is borrowed, and it can be paid back immediately or over time. It is often used to cover unexpected expenses like a repair or a price increase. In most cases, business owners will need to show a minimum 630 credit score, an annual revenue of $100,000 and at least one year of business history to qualify.
Pros and cons of gym equipment financing
Gym equipment financing comes with its share of pros and cons. Here are some to consider.
Pros:
Provides You with the Funding You Need to Grow Your Business: Most business owners don't have the funding to cover their full equipment expenses. Equipment financing provides them with the money they need to get their company off the ground.

Comes with Sound Business Advice: Some lenders will provide business advice that can be useful to entrepreneurs that are just starting out.
Cons:
Interest Rates: Equipment financing can come with high interest rates which can be even higher if you are unable to make payments on time, if you have low credit score, or if your equipment is less valuable.

Funding May Not Be Enough: If the lender does not cover the full cost of the equipment, the business owner will need to come up with the balance.
Are there alternatives to exercise equipment loans? 
There are several alternatives to exercise equipment financing. Traditional loans can be expensive and hard to qualify for, a problem that has been identified by entrepreneurs like you. One of them took action to create an alternative funding platform that provides affordable funding for business owners. Kickfurther is the world's first online inventory financing platform that enables companies to access funds that they are unable to acquire through traditional sources.
Purchasing gym equipment vs leasing
If financing exercise equipment doesn't sound good to you, you may choose to lease your equipment instead. Leasing comes with its share of advantages and disadvantages. If you plan to resell exercise equipment, leasing may not be an option. The advantages and disadvantages can vary depending on whether the equipment is used for personal or professional use. Here are some to consider.
Pros:
Tax Benefits:

Depending on the terms of your lease, you may be able to claim your payments as a tax deduction.

Simpler Than a Loan:

Most leasing companies won't require extensive documentation and a long approval process before leasing to you.

Maintenance is Included:

Since you don't own the equipment, you won't have to pay for maintenance.
Cons
Can Be Costly:

if you continue renting your equipment, payments will eventually add up to more than the expense of buying the equipment outright. The leasing company may also increase rates over time.
What is the best way to finance a new gym?
The financing options you choose will depend on your professional situation. You must determine what type of loan you qualify for, which will be least expensive, and which is best for paying for the goods and services you require. If you are opening a new gym, you may need to cover a long list of expenses. In this case, a business loan may be best. If your company retails exercise equipment, inventory funding or an inventory loan may be best for you.
How much money do I need to open a gym?
The cost of opening a gym will vary depending on the size of the facility, how much equipment and what type of equipment you will be adding, the staffing you require and more.
A small studio gym may cost around $65,000 while a mid-size gym may cost closer to $115,000. Generally, you may be spending close to $50,000 for a budget friendly venture and $100,000 or more for a large gym with amenities.
Requirements to qualify for exercise equipment financing
The requirements needed to finance exercise equipment will vary depending on the type of loan you're applying for. Most lenders will want to see a good credit score, a few years of business history and a high annual revenue. Others may use inventory, invoices, and other markers as collateral. Kickfurther funds up to 100% of your inventory costs on flexible payment terms that you customize and control. With Kickfurther, you can fund your entire order(s) each time you need more inventory and put your existing capital to work growing your business without adding debt or giving up equity.
How Kickfurther can help
Kickfurther can help brands that sell physical products with revenue between $400k to $15mm over the last 12 months. 
Why Kickfurther?
No immediate repayments: You don't pay back until your new inventory order begins selling. You set your repayment schedule based on what works best for your cash flow.
Non-dilutive: Kickfurther doesn't take equity in exchange for funding.
Not a debt: Kickfurther is not a loan, so it does not put debt on your books. Debt financing options can sometimes further constrain your working capital and access to capital, or even lower your business's valuation if you are looking at venture capital or a sale.
Quick access: You need capital when your supplier payments are due. Kickfurther can fund your entire order(s) each time you need more inventory.
Kickfurther puts you in control of your business while delivering the costliest asset for most CPG brands. And by funding your largest expense (inventory), you can free up existing capital to grow your business wherever you need it – product development, advertising, adding headcount, etc.
Try Kickfurther
If you need inventory funding, you should use Kickfurther. At Kickfurther you can get funded within minutes. Here's how to get started:
Create a free business account

Complete the application online

Review a potential deal with one of our account reps 

Get funded in minutes (funding times may vary)
Conclusion
Exercise and gym equipment financing can help entrepreneurs establish the business they envision. One of the biggest downsides to financing is the commitment and the costs. When entrepreneurs discover affordable inventory funding, taking the next step is a no-brainer. 
How does Exercise Equipment Financing Work?
Connect with consumers across the United States to get your
inventory funded via our marketplace
Create your online account
Create a business account, upload your business information, and launch your deal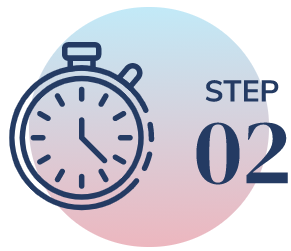 Get funded within minutes to hours
Once approved, our community funds most deals within a day, often within minutes to hours, so you'll never miss another growth opportunity.
Control your payment schedule
We pay your manufacturer to produce inventory. Make the introduction and you're off and running! Outline your expected sales periods for customized payment terms. At the end of each sales period, submit sales reports and pay consignment profit to backers for each item sold.
Complete and repeat!
Complete your payment schedule and you're done! Often once the community knows you, you're likely to get lower rates on your next raise.
We fund inventory for direct-to-
consumer & major store brands