Cosmetics & Beauty Inventory Financing
Lower costs & higher funding limits for your cosmetics and beauty inventory
Kickfurther funds up to 100% of your inventory costs on flexible payment terms where you don't pay until you sell. We fund your entire order(s) each time you need more inventory, so you can put your capital to work growing your business without adding debt,giving up equity or locking up cash in inventory orders.
Often 30% lower cost than alternate lenders

Quickly fund $5,000,000+ in cosmetics and beauty inventory 

Create your payment schedule (1-10 months)

Sell new inventory before paying for it
How much funding could your company raise?
Submit this form to see your estimate.
Why choose Kickfurther for Cosmetics & Beauty Financing?
Don't pay until
you sell.
Your payment obligation only begins once your sales are made. This alleviates the cash-flow pinch that lenders cause without customized repayment schedules. Free up capital to invest in scaling your business without impeding your ability to maintain inventory
Know your rates. When you compare ours, you'll often see that you're saving. We cost less than factoring, PO financing, and many lenders. We also have higher limits than competitors.
Fund up to $5 million
in an hour.
Once approved and the deal goes live, most deals fund within a day (often within minutes to hours), so you'll never miss another growth opportunity.
It's easy, it works, &
it grows with you.
Companies access higher funding limits and often get lower rates as they return to Kickfurther, creating a scalable solution that grows alongside your company.
We fund inventory for direct-to-
consumer & major store brands






"Tough Times Call For Creative Funding — Check Out
Kickfurther's Clever Model"





How does Cosmetics & Beauty Financing Work?
Connect with consumers across the United States to get your
inventory funded via our marketplace
Create your online account
Create a business account, upload your business information, and launch your deal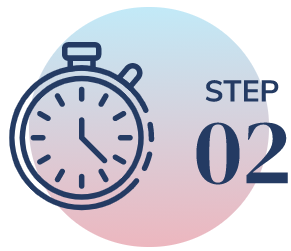 Get funded within minutes to hours
Once approved, our community funds most deals within a day, often within minutes to hours, so you'll never miss another growth opportunity.
Control your payment schedule
We pay your manufacturer to produce inventory. Make the introduction and you're off and running! Outline your expected sales periods for customized payment terms. At the end of each sales period, submit sales reports and pay consignment profit to backers for each item sold.
Complete and repeat!
Complete your payment schedule and you're done! Often once the community knows you, you're likely to get lower rates on your next raise.
Cosmetics & Beauty Financing Options
Scaling a cosmetics business can be challenging. And raising funds to aid in that growth can be one of the most taxing aspects. Without proper funding, you can struggle to invest in growth strategies like expanding your product line, increasing your marketing efforts, and hiring additional talented individuals.
Identifying financial resources to help fuel your expansion can ensure you get and stay on a growth trajectory.
Falling under the retail category of personal care services, salons and cosmetics retailers can qualify for a number of types of funding. Each designed with demands of operating a cosmetic or beauty company, financing can vary from cash advances to traditional bank loans. It simply depends on your financial situation.
What is cosmetics & beauty financing?
Among other types of businesses, cosmetic and beauty loans can be used to finance salons, massage establishments, and day spas. Created with growing businesses in mind, cosmetic and beauty financing is catered to the special needs of running a personal care service operation.
Several different types of beauty financing can allow you to purchase new equipment, tackle renovations, hire new employees, finance inventory, and so much more. From traditional bank loans to inventory financing, there are a variety of loan types and lenders that can assist with cosmetic and beauty financing.
How does financing for the cosmetic and beauty industry work?
Makeup business financing will work differently depending on the type of loan you are getting, but generally, a few basic principles will apply.
First, you will need to qualify for the loan. Approval may be based on your business history and credit score, but in other cases, you may be able to use inventory as collateral.
Once the loan is approved, it will need to be paid back with interest on a daily, weekly, or monthly basis. Some may have more flexible payback terms than others.
Whether you are applying for a loan or funding, you will typically need to submit information and financials about your business. Each bank and platform will have it's own protocol. It can be helpful to familiarize yourself with them before applying so that you can be more prepared.
How do inventory loans help the cosmetic and beauty businesses?
Beauty and Cosmetic businesses are often eligible for inventory funding. The struggle is usually encountered when they find out the cost of inventory funding. Luckily, companies such as Kickfurther, can help cosmetic and beauty businesses that sell physical products or non-perishable consumables find affordable inventory funding. 
Inventory funding can help your business improve cash flow while ensuring you have a healthy supply of inventory. Kickfurther offers customized repayment schedules which allows business owners to scale their brand quickly without impeding the flexibility to maintain inventory or financial flexibility.
Try Kickfurther
Uses of cosmetic store financing
As in other industries, financing can create more opportunities for businesses. Coming up with a lump sum of cash or depleting savings is not always ideal. When paying cash isn't an option, your dreams should not come to a halt. Financing can provide the funds you need to bring your vision to life. As a business owner, you'll need to make sure finances are managed properly though, otherwise loans can get you in trouble. With the recent Pandemic, there was a huge need for financing to help cosmetic and beauty businesses keep their doors open. While sadly, some did not survive, the ones that did are even stronger for it. Whether it's an emergency such as the Pandemic or simply the aspiration to grow your business, financing can be utilized. Here are some common uses of financing for the cosmetic and beauty industry:
Equipment

Booth rental or office renovations 

Marketing efforts

Education or certifications

Technology systems

Inventory 

Supplies

Acquiring a business
Which type of cosmetics business needs financing?
There are many types of cosmetics businesses that may need financing. These include the following:
Makeup Manufacturers: These are companies that manufacture cosmetic products. The products are usually sold to other businesses, but they may also be sold directly to customers.
Makeup Retail Stores: Make up retail stores sell cosmetics products directly to customers. They may specialize in one brand or product, or they may sell various brands and products. They may do their business online, or they may have brick and mortar locations.
Cosmetic Procedures: There are also companies that offer cosmetic procedures including peels, Botox, plastic surgery and more.
Skincare Companies: With the demand for all natural products on the rise, skin care companies are always trying to innovate new formulas and produce successful products. They often need to stock plenty of inventory so they may need funding.
Hair Care Companies: We all want silky smooth and long hair. Our medicine cabinets are almost always overflowing with hair care products we tried. Since everyone's hair is different there is a demand for a variety of hair care products. Everything from shampoos and conditioners to hair straightening products can get funding.
Below we will feature some cosmetic businesses that received the funding they needed through Kickfurther.
Types of cosmetic industry financing options
No matter what sort of cosmetic industry loan you need to better your current financial situation, there are plenty of options. Once you identify your needs, you're already a step ahead of the game. Depending on the reason you need financing, each of these lending types is worth considering:
Bank Loans: Banks offer cosmetic business funding. However, they typically come with a rigorous approval process. It can also take a month or two for bank loans to get funded.
SBA Loans: The Small Business Administration (SBA) also offers loans to get businesses off the ground. They have a variety of short- and long-term loans available. Like banks, SBA loans also come with a rigorous approval process. However, they offer more forgiveness if the company defaults on the loan.
LOC: A line of credit loan (LOC) is a certain amount of money made available to the company that can be tapped into as needed. It is typically used to cover emergency expenses like price hikes and repairs. Interest is charged immediately, and the amount borrowed can be paid back right away or over time.
Cash Advance: A cash advance works like a credit card. The business is provided with a card that can be used to withdraw money up to a certain limit. The money will need to be paid back with interest.
Inventory Financing: An inventory financing loan must be used specifically to buy inventory. The inventory is used as collateral, so credit scores and business history are not taken into consideration. However, the inventory can be lost if the company defaults on the loan. An alternative to inventory financing is inventory funding which may be cheaper and much easier to secure.
Alternative Lending: Alternative lending is an umbrella term for any kind of loan that uses a lender other than a conventional financial institution like a bank or credit union.
Pros & Cons of Financing for the Beauty & Cosmetics Industry
Whether you are a supplier for cosmetic and beauty stores or you own a beauty or cosmetic store, you may need to consider financing. Of course borrowing money means taking on debt. But, if you are able to leverage the debt and use it to increase profits, it can be deemed good debt. Here are some of the pros and cons of beauty and cosmetic financing.
Pros:
Grow your business

Improve cash flow 

Eliminate late payments 

Stock more inventory 

Invest in systems that can benefit your business

Upgrade equipment 

Improve customer satisfaction
Cons:
Committing to a monthly payment or repayment term 

Taking on debt

Interest and other fees

Time investment to apply and manage financing
Can cosmetic stores and beauty salons obtain financing?
Cosmetic stores and beauty salons can obtain financing. Whether you need to finance inventory or borrow a lump sum to improve cash flow, there are a variety of options available. First, you should analyze your business plan and envision your vision. What do you need to borrow the money for? Once you know what you need to borrow money for you can start to explore financing options. Some will cover specific expenses or investments while others will offer a lump sum of cash for a variety of expenses. 
How much does it cost to start a cosmetic business?
The amount it costs to start a cosmetic business varies depending on the type of makeup business you are starting and how big you want it to be. Here are some expenses to consider:
Product Development: Approximately $5000 for single product

Business Expenses: At least $2000

Marketing and Sales: $500 and up
Is it difficult to get financing for beauty business startups?
While it can initially be difficult to obtain a beauty startup loan, there are many types of alternative funding for cosmetic and beauty establishments. The SBA offers loans meant for this purpose, and you can also think outside of the box. Many have had success using things like grants and crowdfunding initiatives. As an online business or new business, you may have a harder time securing affordable funding. That us until you discover, Kickfurther. Kickfurther is the world's first online inventory funding platform that enables companies to access funds that they are unable to acquire through traditional sources. At the end of each of your sales periods, you'll submit sales reports to Kickfurther. You will only be required to pay for what you've sold during the period you are reporting on. Kickfurther can help you secure inventory funding for up to 30% cheaper than other options.
How do I get clients for my beauty business?
With most beauty services recurring every few weeks or months, clients will be at the core of your business. If you can establish a base of loyal customers, you can generate more consistent revenue. In addition, you can increase the chance of getting referrals. 
When it comes to attracting customers, there are a number of ways to do so. Of course, you'll want to prioritize cost effective and results driven methods first. And remember, methods are not always about making the phone ring right away, but staying top of mind for people considering your services. A few ways to generate clients for your beauty business are grassroots marketing, word of mouth, print advertising, digital advertising, and social media. Promoting your work with before and after photos is a great way to use social media. Furthermore, encourage existing clients to write reviews. As potential customers become interested in your services, they will likely do some research to learn more. Make sure you have pricing, contact information, pictures, and reviews easily accessible. You can even utilize appointment booking links with social media and other accounts! Be as easy to reach as possible. 
Incentives are another effective way to generate new business. Consider offering a referral incentive or first-time customer discount. When offering discounts, be tactful. You want to avoid making it seem as if you're giving your services away, it can undervalue them in the future. It can also encourage customers to come only once and then move on for the next best deal. 
Printed mailers can be used as well since you are likely only marketing to the local area. Although print marketing can be more expensive, it can generate clients. If you've just opened a new location, print marketing can be a great way to spread the word. Consider partnering with other businesses to cut down costs. 
Lastly, make sure your online presence is accurate and updated regularly. Every place that your business is featured on the web from Google Maps and Yelp to TikTok and Instagram should accurately reflect the hours, pricing, location, and scope of your business. When clients and potential customers go to search for you online, you should be easy to find and all of the information should be relevant and updated. Be sure to maintain social media profiles that showcase the best of your business also.

What services are in the beauty industry?
When you hear the term beauty industry, there are three main categories of services that are covered: hair, skin and nails. However, within these categories there are many different types of treatments and services that businesses can provide.
The beauty industry covers a wide variety of services, including: 
Waxing and threading

Permanent & semi-permanent makeup

Manicures and pedicures

Skin care and injectables

Spa and salon services

Hair cutting and styling

Tanning

Massages
Many businesses in the beauty industry choose to diversify their services in order to earn profits from multiple income streams. For example, a nail salon may choose to offer merchandise for sale or a massage parlor may decide to add a few tanning beds.
This is not only a smart business idea but offers greater convenience for your clients. 

What are the most profitable beauty services?
Beauty services have a variety of profit margins. Margins are calculated by the time it takes to perform the service, general overhead, supplies used, and so forth. Some services are more lucrative than others. 
At the top of the list are hair services, followed by skin care services, nail services, cosmetic services (especially wedding makeup and permanent makeup applications), waxing services, and tanning services.
Spas and saunas that offer a wide variety of treatments and non-invasive beauty procedures (such as Botox) are also some of the most profitable businesses in the beauty industry. The more services your beauty business can offer, the more revenue you can expect to make. However, don't forget that expertise is worth something. You want to focus on certain services and be the best you can be at them. If you offer everything and everything and the service is only mediocre, this may not help drive profit margins.

Which type of loan is best for cosmetic and beauty-based businesses?
Cosmetic and beauty lending doesn't have a one size fits all lending solution. The type of beauty loan that is right for your business will depend on your needs. Ranging from marketing campaigns to collecting outstanding debts, the perfect loan for your business is the loan that will help you grow. Lenders understand that each beauty business is unique.
What credit score do I need to qualify for cosmetic business financing?
Credit score requirements can vary depending on the lender. In most cases you will need a good credit score to qualify for cosmetic business financing. Most lenders will take several factors into consideration to determine if you qualify for financing.
Is the beauty salon industry growing?
The beauty salon industry continues to thrive and grow even as it recovers from the devastating impacts of the COVID-19 Pandemic. Projections estimate that the beauty services industry will reach pre-pandemic market values in 2027, with an estimated 7% annual growth until then.
The largest market share belongs to those offering haircutting and styling services, hair coloring and tinting services, skin care services and injectables, or nail services.
All of these businesses were severely affected by the pandemic due to social distancing requirements and state-wide quarantines or lockdowns. Those who were able to adapt by diversifying their services, offering in-home services, or providing merchandise for sale had a better chance of surviving the pandemic and remaining profitable afterwards. 
How much is the beauty industry worth?
While the beauty industry was one of the hardest hit during the COVID-19 pandemic, it has also been one of the fastest industries to bounce back. In 2021, the cosmetic services market reached an estimated value of $57 billion, approximately 70% of pre-pandemic levels. The market share is expected to grow year-over-year until it reaches pre-pandemic levels in 2027.
Do I need to provide collateral when applying for a business loan?
In most cases, you don't need to provide collateral when applying for a business loan. Certain types of loans are secured by the asset you are purchasing, such as a commercial real estate loan, commercial vehicle loan, equipment loan, and even some forms of inventory financing. 
There are some cases where you might struggle to qualify for a business loan and collateral can help you qualify. Consult with your lender if you're concerned about qualifying to see if collateral or a down payment can improve your chances. If you do provide collateral, always remember that you can lose the collateral in the event you default on the loan. For inventory funding that is affordable and does not require collateral or a down payment, visit Kickfurther. 

How can a cosmetics and beauty based business qualify for financing?
For starters, you'll probably need to submit an application to the lender or company of your choice. Prior to submitting the application you will need to decide what type of financing you want to apply for and who to apply with. Once you know who you wish to apply with, you should find out what they require. In most cases, you will need to provide financial statements, a business plan, and authorize a credit check. For inventory financing, you will probably need to provide sales reports.
How do I get funding for my cosmetics based business?
The application process for cosmetic business funding can be different depending on the type of loan you are applying for. It's advisable to determine which loan and lender is right for you. The lender will let you know what's required to begin the application process.  If you need inventory funding, you should use Kickfurther. At Kickfurther you can get funded within minutes. Here's how to get started:
Create a free business account

Complete the application online

Review a potential deal with one of our account reps 

Get funded in minutes (funding times may vary)
Get Ready for Big Retail Moments
How inventory financing with Kickfurther can help business growth and expansion
Kickfurther funds up to 100% of your inventory costs on flexible payment terms that you customize and control. With Kickfurther, you can fund your entire order(s) each time you need more inventory and put your existing capital to work growing your business without adding debt or giving up equity.
Why Kickfurther?
No immediate repayments: You don't pay back until your new inventory order begins selling. You set your repayment schedule based on what works best for your cash flow.
Non-dilutive: Kickfurther doesn't take equity in exchange for funding.
Not a debt: Kickfurther is not a loan, so it does not put debt on your books. Debt financing options can sometimes further constrain your working capital and access to capital, or even lower your business's valuation if you are looking at venture capital or a sale.
Quick access: You need capital when your supplier payments are due. Kickfurther can fund your entire order(s) each time you need more inventory.
Kickfurther puts you in control of your business while delivering the costliest asset for most CPG brands. And by funding your largest expense (inventory), you can free up existing capital to grow your business wherever you need it – product development, advertising, adding headcount, etc.
If the time has come for you to make a deeper investment into your cosmetic or beauty business through funding, there are many options for you to explore. Regardless of the set of needs you want to fulfill so that you can reach the next level, there are lending programs for beauty that are tailored to your specific needs.
The need to update, renovate, or expand your existing space can pop up at any time. Fortunately, beauty and cosmetic funding is there to fill in the gap. With the right funding, you'll see your profit increase and your reputation soar. Once you weigh the pros and cons of cosmetic and beauty funding, you'll be ready to apply on Kickfurther.
Kickfurther success stories: Featured cosmetic business co-ops
#1. Jersey Shore Cosmetics, LLC
Jersey Shore Cosmetics specializes in cosmetic and skincare products that are safe and free of petrochemicals, parabens, and toxins. Their products are made of essential oils, natural fragrances, plants and botanicals, and no artificial colors. They never test on animals and always use recyclable packaging. Their product line features Jersey Kids All Natural Sunscreen, a top-rated sunscreen for kids that is baby safe. It also features All Natural Alcohol-free Bug Spray. During a recent co-op with Kickfurther for Jersey Shore Spa Moisture Rich Hydrating Balms they raised $51,813.47 in 8.2 months representing a 19.21% annualized co-op profit margin.
#2. 365 Sun LLC
365 Sun specializes in hair straightening and hair repair treatments. Currently, their products are offered in the USA and used on a personal and professional level. While COVID may have presented a little speedbump for this company, Kickfurther helped them get back on their feet.They have raised $44,594 in 5.8 months.
LuMesh Cosmetics is focused on providing an assortment of multifunctional products and techniques that can help women worldwide look flawless in 5 minutes or less. Their product line features Ultra Volumizing and Lengthening Mascara, a primer and mascara all in 1. This product is vegan, paraben free, sulfate free, animal cruelty free, and phtalates free. It can deliver amazing results that are long-lasting, even after the product is off your skin. Kickfurther has helped LuMesh Cosmetics raise $10,546.63 in 7 months representing a 32.22 annualized co-op profit margin.
#4. Beauty For Real
Beauty For Real produces clean, cruelty-free formula hi-def mascara that is packaged to go along on all of lifes adventures, planned or unplanned. With a target for customer attitude, not age, Beauty For Real appeals to novice and beauty experts. Beauty For Real's hi-def mascara can be purchased directly through their site or Amazon. As a result of its recent feature in Ipsy's Glam Bag, the product sold out immediately and reached 10x sales from previous months. In their most recent co-op with Kickfurther, Beauty For Real raised $32,425.
#5. Alleyoop
Alleyoop is an award-winning beauty brand best known for its easy to use and compact makeup products. Can you imagine carrying 3 shades of blush in one small compact? Alleyoop can. Alleyoop is differentiates by using 51.9% less raw materials to manufacture products compared to traditional products in the markets.  The company started as a power couple and has grown to a team of 20 and counting. In their most recent co-op with Kickfurther, Alleyoop raised $199,999.80.
Interested in getting funded on Kickfurther?
​​If you are thinking of starting a cosmetics company, cosmetics business financing can grow your business. Now that you know the options that are available, you can make an educated decision on the path you want to take. We wish you the best of luck with your venture.
Take your cosmetic business to the next level. . . apply for inventory funding today!