Hair Care Business Inventory Financing
Hair care business funding as low as 1% per month
Kickfurther funds up to 100% of your inventory costs at flexible payment terms so you don't pay until you sell. Fund your entire purchase order(s) on Kickfurther each time you need more inventory so you can put your existing capital to work growing your hair care business without adding debt or giving up equity.
Often 30% lower cost than alternate lenders & factors

Quickly fund $5,000,000+ in hair care inventory

Create a custom payment schedule (1-10 months)

Fund hair care inventory with no payments until revenue lands
Get Funded
How much funding could your company raise?
Submit this form to see your estimate.
Why choose Kickfurther for Hair Care Financing?
Don't pay until
you sell.
Your payment obligation only begins once your sales are made. This alleviates the cash-flow pinch that lenders cause without customized repayment schedules. Free up capital to invest in scaling your business without impeding your ability to maintain inventory
Know your rates. When you compare ours, you'll often see that you're saving. We cost less than factoring, PO financing, and many lenders. We also have higher limits than competitors.
Fund up to $5 million
in an hour.
Once approved and the deal goes live, most deals fund within a day (often within minutes to hours), so you'll never miss another growth opportunity.
It's easy, it works, &
it grows with you.
Companies access higher funding limits and often get lower rates as they return to Kickfurther, creating a scalable solution that grows alongside your company.
We fund inventory for direct-to-
consumer & major store brands






"Tough Times Call For Creative Funding — Check Out
Kickfurther's Clever Model"





How does Hair Care Business Inventory Financing Work?
Connect with consumers across the United States to get your
inventory funded via our marketplace
Create your online account
Create a business account, upload your business information, and launch your deal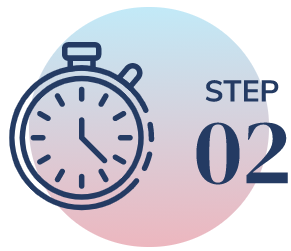 Get funded within minutes to hours
Once approved, our community funds most deals within a day, often within minutes to hours, so you'll never miss another growth opportunity.
Control your payment schedule
We pay your manufacturer to produce inventory. Make the introduction and you're off and running! Outline your expected sales periods for customized payment terms. At the end of each sales period, submit sales reports and pay consignment profit to backers for each item sold.
Complete and repeat!
Complete your payment schedule and you're done! Often once the community knows you, you're likely to get lower rates on your next raise.
Financing Options for Hair Care Businesses
What is hair care business financing?
Hair care business financing is a type of loan that's used to help start or grow a hair care business. The money can be used for any business-related expense, although some loans may have specific uses. In most cases, loans or funding will need to be repaid with interest.
How does hair care business financing work?
Hair care financing will work differently depending on the loan you are qualifying for. In most cases you will need to apply to get things started. If you are pursuing funding you may need to start by creating a profile or account. Lenders and backers usually want to see proof of consistent sales. They may also need to pull your personal credit score. Some loans are extended based on the business owner's creditworthiness while other loans or funding may use inventory and other assets as collateral.
If you are unable to qualify with these lenders, you may choose an alternative loan option that may come with higher interest rates. Businesses that cannot qualify for business loans or funding, may need to use personal loans until they are more established. 
Once loans are funded, you should receive the funds, unless you are using inventory funding or financing, or a loan with an intended use. In these cases, backers or lenders may pay suppliers directly or monitor where the money goes.
What types of hair care businesses need financing?
There are several types of hair care businesses that may need financing. These include the following:
Hair care product manufacturers: Companies that manufacture hair care products may need money for ingredients, research testing and to purchase equipment needed for manufacturing.
Hair product retailers: Whether you own an online marketplace that sells hair products or a storefront location, you may need funding for business operations, including inventory. Regardless of what you need to borrow money for, you should be able to find a business loan or business funding option that can help.
Hair care services: Salons and spas that offer hair care services may need money for equipment, remodeling, expansions, staff, marketing and so on. They may also need funding to stock inventory to sell. 
Loan options for hair care businesses
There are several loan options that may be attractive to a hair care business. These include:
Bank loans: Banks often provide loans to new businesses. They typically require documentation that shows a steady income and a good credit score. The loans can take a long time to approve, and business owners may wait a month or two for funding. However, they can offer reasonable interest rates of about 5 – 10%.
Bank loans are typically long term, and last 1-5 years.
SBA loans: The Small Business Administration (SBA) also provides loans for businesses that are just starting out. While they may have a lengthy application process, they can help small businesses that may be struggling to qualify for financing. As an independent agency of the federal government, the SBA is committed to helping small businesses. The SBA is more forgiving of business owners that default on their loans.
Line of credit: A line of credit is a revolving line of credit that is usually secured by an asset. For businesses that need access to cash on a regular basis, a line of credit may be a good option. 
Cash advance loans: Cash advance loans work like credit cards and borrow against your business's future earnings. They can be approved quickly with minimal qualifications, but they come with hefty fees.
Inventory loans or inventory funding: Inventory loans may not require the borrower to have a good credit score or business history. Rather they use inventory as collateral. They are a good choice for business owners because they provide easy approval but if you default on the loan, you could lose your inventory.
Alternative Lending: There are lenders that can approve loans with little documentation needed. However, they usually come with high interest rates that can be in the double digits. They are typically short-term loans.
Pros and cons of hair care financing
Hair care financing comes with its share of pros and cons. Here are some to consider.
Pros:
Improve cash flow: Hair care financing can help improve cash flow. Whether you use an inventory loan that provides money to purchase inventory or a line of credit that helps keep cash flow healthy, financing can help ensure you have plenty of cash on hand.
Grow your business: While you may have started your business with little funds, at some point, you will need to support the growth of your business. This often requires financing. 
Maintain equity: There are plenty of hair care financing options that do not require you to give up equity in your business.
Cons:
Interest rates: Borrowing money usually costs money. Make sure you pay attention to total loan costs to ensure you make sound financial decisions. If you can grow profits by borrowing money, it can easily be worth the cost. 
Time consuming application process: Securing hair care financing requires time. While you can expedite the process, it may cost you if you rush the decision. Make sure you shop around and make educated business decisions. 
Where to find hair care business financing
There are several financial institutions that offer business financing. Most banks and credit unions can offer traditional business financing options such as inventory loans, business loans, lines of credit, and so forth. However, you may find that these options are too expensive or take too long. Inventory funding is becoming increasingly popular as more and more companies prove their success. You can secure inventory funding through online communities such as Kickfurther. 
So how do you qualify at Kickfurther? 
First, you'll need to have sales over $400,000 over the last 12 months and sell a physical product. The next step is to create an online account, connect with our community of buyers, and get funded within minutes to hours.
Looking for traditional hair care business financing? Qualification requirements may be more strict.
Qualification requirements will vary depending on the type of loan you are applying for. Most will want to see a good credit score and a strong credit history.
If you have a credit score of 700 or higher you should be able to qualify for most loans. If your score is lower, you may be able to qualify if you have a strong business history, but if your score is under 600, you may be out of luck or you may want to consider alternative loans.
Lenders will usually want to see that you have been in business for a year or two and they will want you to show an annual revenue that can range from $50,000 to $250,000.
If you are unable to qualify on these terms, you may be able to use inventory or the real estate you own as collateral.
Try Kickfurther
How to apply for hair care industry financing
At Kickfurther, you can apply for hair care inventory funding in 4 easy steps:
#1. Create your online account
Input business information and upload documentation to get started.
#2. Get funded within minutes to hours
Once approved, our community can fund within minutes to hours
#3. Control your payment schedule
Kickfurther pays your manufacturer for inventory. 
#4. Complete and repeat
Once you've reached your goal, you can repeat the funding process.
How Kickfurther can help  
Kickfurther funds up to 100% of your inventory costs on flexible payment terms that you customize and control. With Kickfurther, you can fund your entire order(s) each time you need more inventory and put your existing capital to work growing your business without adding debt or giving up equity.
Why Kickfurther?
No immediate repayments: You don't pay back until your new inventory order begins selling. You set your repayment schedule based on what works best for your cash flow.
Non-dilutive: Kickfurther doesn't take equity in exchange for funding.
Not a debt: Kickfurther is not a loan, so it does not put debt on your books. Debt financing options can sometimes further constrain your working capital and access to capital, or even lower your business's valuation if you are looking at venture capital or a sale.
Quick access: You need capital when your supplier payments are due. Kickfurther can fund your entire order(s) each time you need more inventory.
Kickfurther puts you in control of your business while delivering the costliest asset for most CPG brands. And by funding your largest expense (inventory), you can free up existing capital to grow your business wherever you need it – product development, advertising, adding headcount, etc.
Conclusion
Now that you have more education about hair care financing, which option is best for you? Inventory funding can be a smart choice for salons, online sellers, or retail storefronts that need to stock inventory. A line of credit can be a smart option for hair care companies that need access to cash on a regular basis. Determining what you need money for the most can help steer you toward the appropriate financing solution.
Rejuvenate your inventory selection. . . get inventory financing today!
Brands can access funding for their hair care business or can get reimbursed for recently produced goods) from marketplace participants. The marketplace allows brands to access private funding at costs that can improve with each use. Your revenue based funding goes directly to your manufacturer for production of goods and you make no payments until you receive and begin selling new inventory.
You must sell a physical product to get funded on Kickfurther. Your business must be compliant with State and Federal regulations and have an established track record of sales. Kickfurther is for inventory financing so you must have a physical product. Finally, all businesses are subject to approval by the Kickfurther quality team.
Once approved and the deal goes live, most deals fund within a day (often within minutes to hours), so you'll never miss another growth opportunity.