eBay Financing
eBay store funding as low as 1% per month
Kickfurther funds up to 100% of your inventory costs at flexible payment terms so you don't pay until you sell. Fund your entire order(s) on Kickfurther each time you need more inventory so you can put your existing capital to work growing your business without adding debt or giving up equity.
Often 30% lower cost than alternate lenders & factors

Quickly fund $5,000,000+ in eBay inventory

Create a custom payment schedule (1-10 months)

Fund eBay inventory with no payments until revenue lands
Get Funded
How much funding could your company raise?
Submit this form to see your estimate.
Why choose Kickfurther for
eBay Financing?
Don't pay until
you sell.
Your payment obligation only begins once your sales are made. This alleviates the cash-flow pinch that lenders cause without customized repayment schedules. Free up capital to invest in scaling your business without impeding your ability to maintain inventory
Know your rates. When you compare ours, you'll often see that you're saving. We cost less than factoring, PO financing, and many lenders. We also have higher limits than competitors.
Fund up to $5 million
in an hour.
Once approved and the deal goes live, most deals fund within a day (often within minutes to hours), so you'll never miss another growth opportunity.
It's easy, it works, &
it grows with you.
Companies access higher funding limits and often get lower rates as they return to Kickfurther, creating a scalable solution that grows alongside your company.
We fund inventory for direct-to-
consumer & major store brands






"Tough Times Call For Creative Funding — Check Out
Kickfurther's Clever Model"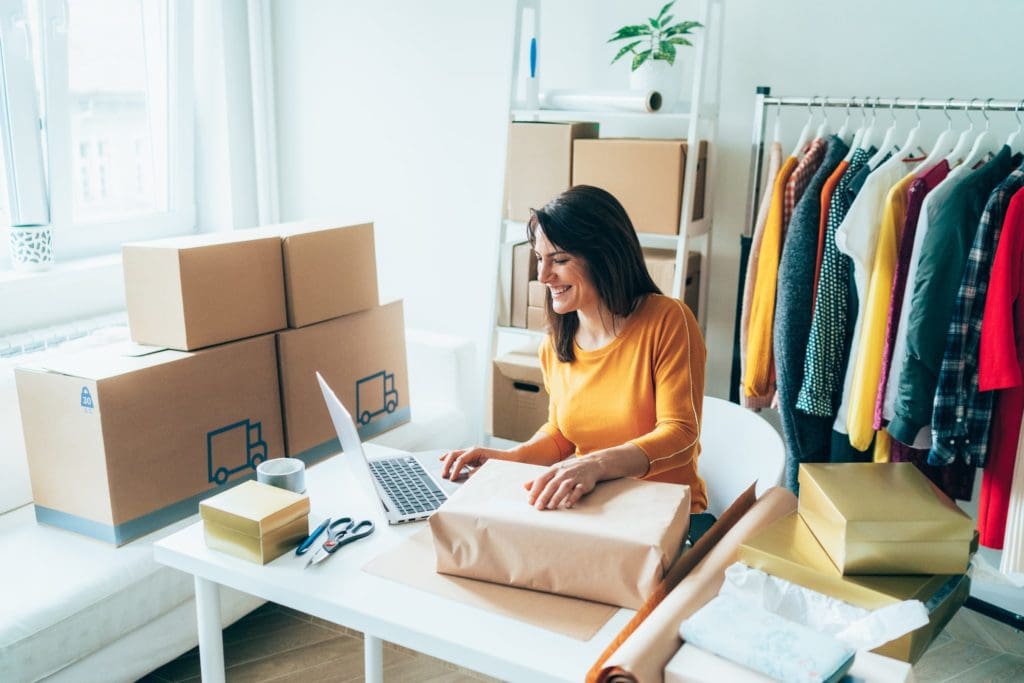 Scaling an e-bay business can be challenging. And raising funds to aid in that growth can be one of the most taxing aspects. Without proper funding, you can struggle to invest in growth strategies like expanding your product line, increasing your marketing efforts, and hiring additional talented individuals.
Identifying financial resources to help fuel your expansion can ensure you get and stay on a growth trajectory.
What is an eBay Store?
An eBay Store is your e-commerce business solution within eBay itself where buyers can view only the products you have listed. Buyers can browse your merchandise on a dedicated, personalized page which shows them that you are a genuine, professional small business rather than an individual  seller occasionally posting their unwanted belongings for sale. In the earliest days of eBay, most most items posted were from individuals like this, but now eBay also includes a thriving catalog of small businesses with virtual storefronts on the site.
As a seller, an eBay Store subscription allows you to access features that regular users cannot, which allow you to provide customers with a more authentic online store experience. Buyers can select categories from which to shop across all of eBay, or search within your store itself to easily navigate the items available in your  eBay Store.
How to start an eBay Store?
Before you can open an eBay Store you need to have an eBay seller account and some idea of what features you want your store to have. Then you simply go to 'My eBay', select 'Choose a Store Subscription', find the subscription plan that is the best for you, and choose 'Select and Review'. Then choose your subscription term, either monthly or yearly, and enter the name of your Store. When you are happy with your selections, click 'Submit Order' to purchase your subscription and open your eBay store.
How much does it cost to have an eBay Store?
The total cost of having an eBay Store varies depending on the subscription plan you choose and the fees you will need to pay, which we'll review below.
How much is an eBay Store per month?
There are 5 different subscription levels to  choose from, each suitable for different needs  depending on your budget, what features you want, and your listing volume.
Starter: $7.95 per month or $4.95 per month if you pay annually with 100 free listings
Basic: $27.95 per month or $21.95 per month if you pay annually with 250 free listings
Premium: $74.95 per month or $59.95 per month if you pay annually with 500+ free listings
Anchor: $349.95 per month or $299.95 per month if you pay annually with 1,000+ free listings
Enterprise: $2,999.95 per year
You are likely to find that a Starter subscription simply is not worth the cost as it only comes with 100 free listings and no other features included in the price that provide muchbenefit to your eBay Store. You'll likely want to move up to Basic or Premium after a few months of running your store.
What are eBay selling fees?
When you list and sell merchandise on eBay, they take what are known as selling fees. These will appear as Insertion Fees, which are the fees charged for listing an item, and Final Value Fees, which are the  percentages taken from the cost of each item when it has been sold.
The specific amount that is charged by eBay depends on the price of the item, the category and format of the listing, optional listing upgrades, and your performance and conduct as a seller.
One of the best things about having an eBay Store is that it can save you money on both these selling fees, which anyone selling an item would need to pay, as well as Promoted Listing fees in some cases. Therefore, eBay Store fees will always be lower than those of a regular seller on eBay.
What are the pros and cons of an eBay Store?
Pros
Final Value Fees are lower and capped at a specific amount
access to Promotions Manager
access to Vacation Mode – buyers automatically know they may have to wait to receive an item
$25 coupon for shipping supplies each quarter
increased traffic directly from Google
access to Terapeak sales analytics
able to manage individual item or total store markdowns
access to dedicated support from eBay with an Anchor or Enterprise subscription
Cons
high subscriptions cost if you don't yet have regular sales
you will lose built-in eBay traffic – in most cases, items listed within eBay Stores will not show up in general eBay searches
you only have a sub-domain URL within eBay – as you don't own the domain name, should you decide to create an independent e-commerce store, you will basically have to start again
How can I finance my eBay Store?
Most businesses will find the membership fees easy to cover; it's financing the inventory plus the costs of shipping, packaging, and employees that cause most businesses to struggle. Here are some of the financing options available:
SBA Loans – up to 85% guaranteed by the government, very competitive rates and terms, difficult to secure unless you have excellent credit and generally aren't given to brand new businesses
Fixed-Term Business Loans – like traditional bank loans, equal monthly repayments over a short or long term, best for more serious sellers with annual revenue of at least $100,000 and time in business of at least 2 years
Business Line of Credit – best if you need to cover regular, small expenses
Microloan – lending amounts of a few hundred to a few thousand dollars, useful for startups
Startup Loans – typically smaller lending amounts, generally have less strict qualification requirements but you need to demonstrate that you have a strong business plan
Personal Loan – best for a smaller one-time expense, such as a new website, new equipment, or to cover advertising costs; may be able to secure lower interest rates than a business loan since it relies on your personal credit
Merchant Cash Advance – receive a credit line or cash advance where the lender takes a percentage of your sales daily until the funding is repaid, often with high interest rates
Crowdfunding – this is where you start a campaign and aim to reach a certain goal. This isn't always a good option for eBay stores since these campaigns are typically tied to a new product, but may work for a new product launch to help you use existing capital on existing items and expenses
What are some options available for eBay sellers?
You will find that there are some online lenders who offer loans specifically for e-commerce businesses, like an eBay Store. Be sure you read the requirements carefully, few lenders work with startups. Here are a few options:
Kickfurther funds up to 100% of your inventory costs at flexible payment terms so you don't pay until you sell. Kickfurther's unique funding platform can fund your entire order(s) each time you need more inventory, so you can put your capital to work growing your business without adding debt or giving up equity.
Why Kickfurther?
No immediate repayments: You don't pay back until your new inventory order begins selling. You set your repayment schedule based on what works best for your cash flow.
Non-dilutive: Kickfurther doesn't take equity in exchange for funding.
Not a debt: Kickfurther is not a loan, so it does not put debt on your books. Debt financing options can sometimes further constrain your working capital and access to capital, or even lower your business's valuation if you are looking at venture capital or a sale.
Quick access: You need capital when your supplier payments are due. Kickfurther can fund your entire order(s) each time you need more inventory.
Kickfurther puts you in control of your business while delivering the costliest asset for most CPG brands. And by funding your largest expense (inventory), you can free up existing capital to grow your business wherever you need it – product development, advertising, adding headcount, etc.
Kabbage
They offer a business line of credit to eBay sellers looking for additional working capital. This is likely to be a good option if you have already established steady sales, and be aware that  a missed payment can initiate high added fees.
eBay Seller Capital
This is a new financing option in partnership with LendingPoint specifically for eBay sellers. It currently offers financing from $500 up to $25,000 with terms ranging from 12 months to 48 months, and interest rates of 9.99% to 35.99%.
Get funding
What should I look for in an eBay loan?
There are a number of things that you should consider when looking for an eBay Store loan.
Loan Amount
Only consider loan amounts that will provide you with just enough capital for your business needs. Borrowing more than you can actually afford is always unwise, with the possibilities of higher interest rates at the outset due to perceived higher risk on the lender and, later, can possibly lead to defaulted payments if you've entered into a loan where payments will outpace your ability to pay them back. As with any missed payment or default, this will lower your credit score and make it more difficult for you to secure financing in the future.
Loan Term
Make sure to find a loan with repayment terms that you will be able to stick to. If your repayment terms are too short for a large loan, it is less likely you will be able to afford the loan and you will simply get yourself into financial trouble. Understanding your cash flow, especially if you experience seasonal sales fluctuations, can help prevent this scenario.
Eligibility Requirements
This includes annual revenue, time in business, and credit score. Each lender will have different requirements, but be aware these are often the most common and influential. Ensuring you've researched requirements and that you can prove initial eligibility will help prevent lost time spent on an application process that's unlikely to advance successfully.
Interest Rate and Fees
These will vary greatly depending on the lender and loan type, loan amount, and your credit score. Also, be sure to find out if there are any hidden fees. Reviewing these terms will help certify that you'll face no surprises or inability to repay the actual payment amounts as you receive them.
How do I apply for an eBay loan?
The application process varies depending on both the funding type and the provider, especially for e-commerce businesses. In most cases,, you should be prepared to provide personal and business information, including credit score, financial records (both personal and business), and a solid business plan if your business is new or very young (if it is established with sales records, you will not often be asked for a business plan)
Find out how to apply for Kickfurther funding here.
Is it worth creating an eBay Store?
Yes, in most cases it is. eBay gives you access to 25 million monthly users, which helps you reach customers and helps customers trust you.
If you feel that growing an eBay Store is the right move for your business, finding the right financing may be that step you need toward success. Kickfurther can help connect you to resources to grow your business and can help expand your inventory to increase sales and accelerate growth.
Previously funded eBay seller co-ops
For businesses with sales over $150,000 in the past year, Kickfurther can provide you with funding for your inventory that is often up to 30% lower cost than competitors with a payment structure that works best for growing businesses with a number of growth initiatives.. To find out more , start here.
How does eBay Financing Work?
Connect with consumers across the United States to get your
inventory funded via our marketplace
Create your online account
Create a business account, upload your business information, and launch your deal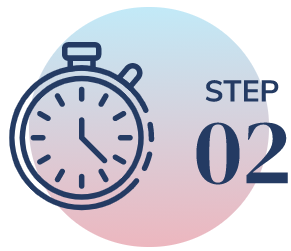 Get funded within minutes to hours
Once approved, our community funds most deals within a day, often within minutes to hours, so you'll never miss another growth opportunity.
Control your payment schedule
We pay your manufacturer to produce inventory. Make the introduction and you're off and running! Outline your expected sales periods for customized payment terms. At the end of each sales period, submit sales reports and pay consignment profit to backers for each item sold.
Complete and repeat!
Complete your payment schedule and you're done! Often once the community knows you, you're likely to get lower rates on your next raise.