Medical Supplier Financing
Lower costs & higher funding limits for your medical supply store
Kickfurther funds up to 100% of your inventory costs on flexible payment terms where you don't pay until you sell. We fund your entire order(s) each time you need more inventory, so you can put your capital to work growing your business without adding debt, giving up equity or locking up cash in inventory orders.
Often 30% lower cost than alternate lenders

Quickly fund $5,000,000+ in inventory

Create your payment schedule (1-10 months)

Sell new inventory before paying for it
Get Funded
How much funding could your company raise?
Submit this form to see your estimate.
Why choose Kickfurther for Medical Supplier Financing?
Don't pay until
you sell.
Your payment obligation only begins once your sales are made. This alleviates the cash-flow pinch that lenders cause without customized repayment schedules. Free up capital to invest in scaling your business without impeding your ability to maintain inventory
Know your rates. When you compare ours, you'll often see that you're saving. We cost less than factoring, PO financing, and many lenders. We also have higher limits than competitors.
Fund up to $5 million
in an hour.
Once approved and the deal goes live, most deals fund within a day (often within minutes to hours), so you'll never miss another growth opportunity.
It's easy, it works, &
it grows with you.
Companies access higher funding limits and often get lower rates as they return to Kickfurther, creating a scalable solution that grows alongside your company.
We fund inventory for direct-to-
consumer & major store brands






"Tough Times Call For Creative Funding — Check Out
Kickfurther's Clever Model"





How does Medical Supplier Financing Work?
Connect with consumers across the United States to get your
inventory funded via our marketplace
Create your online account
Create a business account, upload your business information, and launch your deal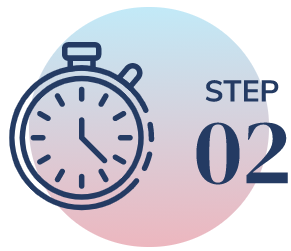 Get funded within minutes to hours
Once approved, our community funds most deals within a day, often within minutes to hours, so you'll never miss another growth opportunity.
Control your payment schedule
We pay your manufacturer to produce inventory. Make the introduction and you're off and running! Outline your expected sales periods for customized payment terms. At the end of each sales period, submit sales reports and pay consignment profit to backers for each item sold.
Complete and repeat!
Complete your payment schedule and you're done! Often once the community knows you, you're likely to get lower rates on your next raise.
Medical Supplier Financing
In an industry that delivers cutting-edge technology and life-saving equipment your customers don't have time to wait for what they need. Therefore, keeping inventory on hand is even more important. But, with so many financing options and lenders available, finding the right fit for your business, budget, and needs can be challenging. Not to mention expensive. 
If you're looking for a flexible and fast way to get working capital for medical supply inventory, Kickfurther is here to help. Kickfurther puts you in control of your business by funding your largest expense — inventory. Our team at Kickfurther understands the needs of a business. First and foremost, we are passionate business professionals and entrepreneurs. In fact it was our founder's professional struggle to find affordable inventory financing that led us to our mission to deliver an affordable funding solution. At Kickfurther you can get inventory now and pay later.. Our platform connects business owners to a community of buyers that can fund up to 100% of inventory. 
No immediate repayments. You control repayment. Don't pay until your product sells.

Non-dilutive. Maintain equity in your business, we know how hard you worked for it. We are here to work with you, not against you. 

Not a debt. Because you have enough financial strain, this is not a loan. 

Upfront capital. Pay suppliers faster with upfront capital, there when you need it. 
Financing Options for Medical Suppliers
With countless financing options available to entrepreneurs, finding the right fit for your business needs requires a lot of research and comparison. Each financing product offers a different solution and format, so it's important to understand how each one works. 
Here are some common financing tools for medical supply companies. 
Traditional bank loans:

Bank loans are a popular and accessible way for medical supplier companies to add capital to their business. Online banks, credit unions, and local banks all offer traditional business loans that medical supplier companies can use to borrow a fixed amount of money over a set period at a fixed interest rate. Traditional loans require monthly payments but can be set over several years, allowing for either short- or long-term loans. The downside is usually the cost and funding times.

SBA loans:

If you're a small business owner, an SBA loan can be a great choice for financing your medical supply company. These government-backed loans provide a lump sum of cash with a competitive interest rate and long payment terms, allowing you to get financial assistance without the high-interest rates some other financing comes with. However, SBA loans can take a long time for approval and funding, so they might not be the best fit if you need financing fast.

Inventory financing:

As a medical supply company, inventory is crucial to your company's success. With

inventory financing

you can get capital to order  inventory without having to pay a large amount upfront. At Kickfurther you can get inventory funding and only pay for what you sell, just another way we do everything we can to help small businesses succeed.

Business line of credit:

If you're looking for a way to cover recurring expenses such as inventory, a business line of credit might be a good fit. Similar to credit cards, this financing option provides a revolving line of credit that can be used for recurring purchases, which is a great way to fund inventory. While interest rates can be high, it's a great financial tool for medical supply companies.
Inventory Financing for Medical Suppliers
In today's competitive medical supply industry, having the right inventory on hand is the foundation of your success. But, paying for your inventory upfront can cause financial problems, especially for small and medium-sized businesses that don't have a lot of added capital to shell out. 
That's where inventory funding with Kickfurther can help. Over 1,000 business owners and counting have attributed success to Kickfurther's funding solution. And with a 99% funding rate, you can proceed with confidence. Our revolutionary platform changes the way businesses access inventory funding. Try it once, you'll be so excited to spread the word and look like even more of a pro than you already are. We know that good business practices keep customers coming back time and time again, so why would we operate any other way? 
How Medical Suppliers Can Benefit from Inventory Financing

With inventory financing, the medical supply industry benefits from the following: 
Improved cash flow

: With inventory financing, take advantage of more working capital to invest in operations and growth opportunities. Bringing your stress levels down and eliminating the need to pinch pennies can open a whole new door of growth.

Expanded inventory offerings

: With more access to working capital you can expand product offerings and become an even bigger player in the game. You are in the business of maintaining health so why not prioritize the health of your business with more opportunity to generate revenue? Your heart rate should be going faster as you start to realize all the inventory financing can offer. 

Increased purchasing power:

Access to inventory financing can help you purchase larger quantities of inventory, opening up the possibility of bulk discounts or better deals with manufacturers.
Why Choose Inventory Financing with Kickfurther for Medical Suppliers
Kickfurther isn't just another funding solution. It's a way to take control of your business through flexible payment terms and fast funding. When you incorporate inventory funding with Kickfurther into your financial strategy, you can benefit from: 
Flexible payment terms:

Kickfurther offers a variety of inventory funding options tailored to meet your company's unique needs. Businesses create a custom payment timeline of 1-10 months based on their expected sales cycles, with no payments until you start making sales. This alleviates the cash-flow bottleneck lenders cause without customized repayment schedules.

Fast application process:

Time is essential when securing funding for your company, especially in the fast-paced medical industry. Kickfurther's online application process is simple and straightforward. Once approved, our community of backers fund most deals within a day, often within minutes to hours.

Competitive rates:

By partnering with Kickfurther, you can access affordable funding solutions that won't break the bank or negatively impact your business's cash flow. This allows you to invest in your inventory and grow your business without the burden of high-interest rates or unnecessary fees.

High funding opportunities:

Medical supply inventory is expensive. The good news is that we have an average funding amount of $78,000 but can fund up to $2 million to manufacture new inventory or reimburse your current stock.

Strong track record:

Kickfurther has a proven track record of success in providing inventory funding solutions to businesses across all industries, including the medical sector. Our knowledgeable team understands the unique challenges and opportunities within the medical industry, ensuring your financing solution is perfect for your specific needs and goals.
Put your capital to work for your medical supply company on your own terms with Kickfurther's inventory now, pay later model. Get inspired by our success stories. 
Closing thoughts
Inventory financing can be a game-changer for medical suppliers, offering improved cash flow, increased purchasing power, and more opportunity.  Kickfurther is your trusted source for working capital and support. We keep it professional and real – just the way you deserve it. If you're not sold yet, our value proposition is sure to solidify things. . .
No immediate repayments. You control repayment. Don't pay until your product sells.

Non-dilutive. Maintain equity in your business, we know how hard you worked for it. We are here to work with you, not against you. 

Not a debt. Because you have enough financial strain, this is not a loan. 

Upfront capital. Pay suppliers faster with upfront capital, there when you need it. 
Don't let cash flow challenges or inventory costs hold your medical supply business back. Create a free business account at Kickfurther today. 
Get funded now