Inventory Financing For Technology Companies
Do you sell a physical product with sales over $150,000?
Technology is a lucrative, yet competitive and expensive industry to compete in, thus increasing the need for technology business financing. From innovating new products to stocking inventory and advertising, there are plenty of expenses you will need to cover. So what's out there to finance your business?
Learn More
How much funding could your company raise?
Submit this form to see your estimate.
Why choose Kickfurther for Technology Inventory Financing?
Don't pay until
you sell.
Your payment obligation only begins once your sales are made. This alleviates the cash-flow pinch that lenders cause without customized repayment schedules. Free up capital to invest in scaling your business without impeding your ability to maintain inventory
Know your rates. When you compare ours, you'll often see that you're saving. We cost less than factoring, PO financing, and many lenders. We also have higher limits than competitors.
Fund up to $1 million
in an hour.
Once approved and the deal goes live, most deals fund within a day (often within minutes to hours), so you'll never miss another growth opportunity.
It's easy, it works, &
it grows with you.
Companies access higher funding limits and often get lower rates as they return to Kickfurther, creating a scalable solution that grows alongside your company.
"Tough Times Call For Creative Funding — Check Out
Kickfurther's Clever Model"

Join 800+ Kickfurther success stories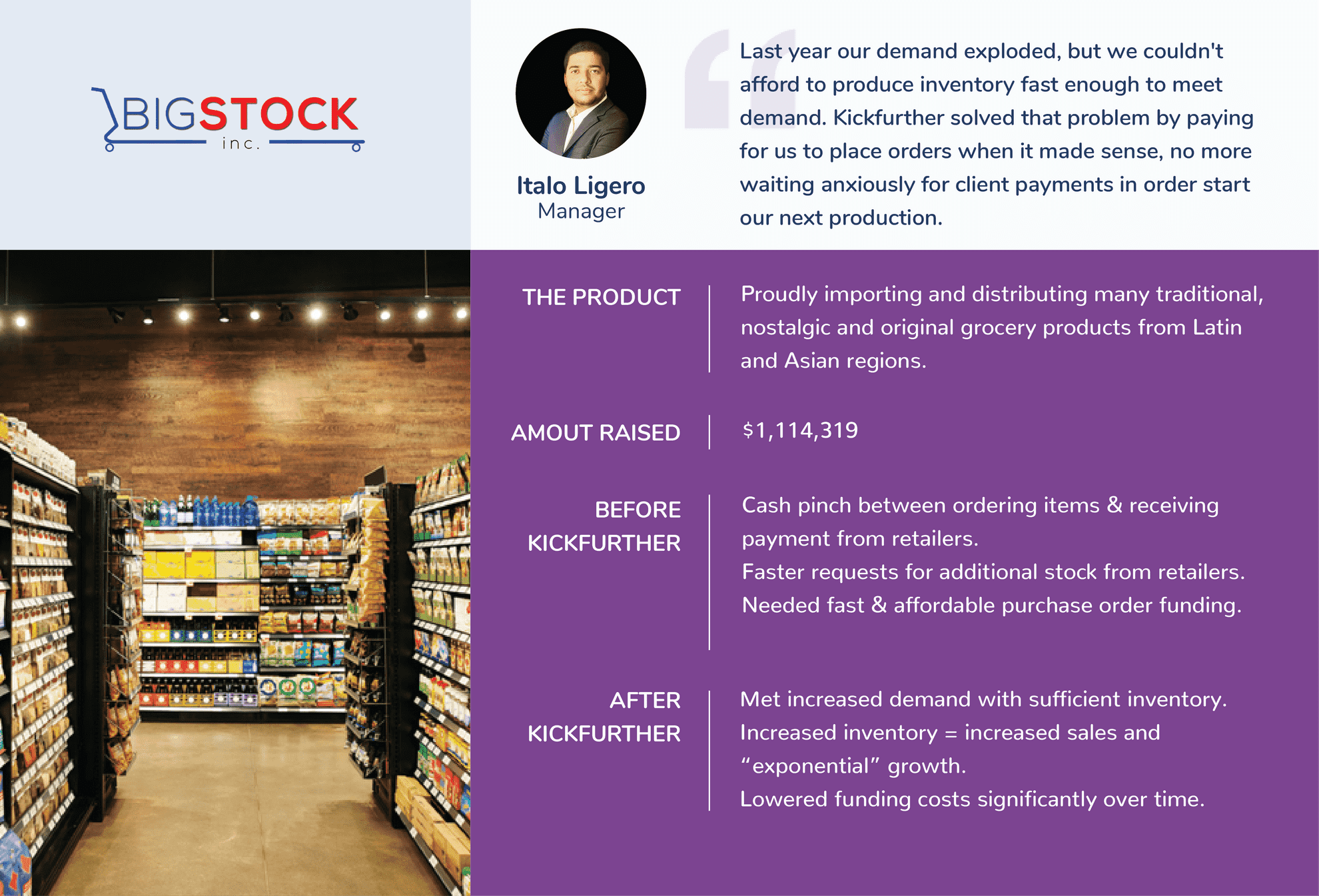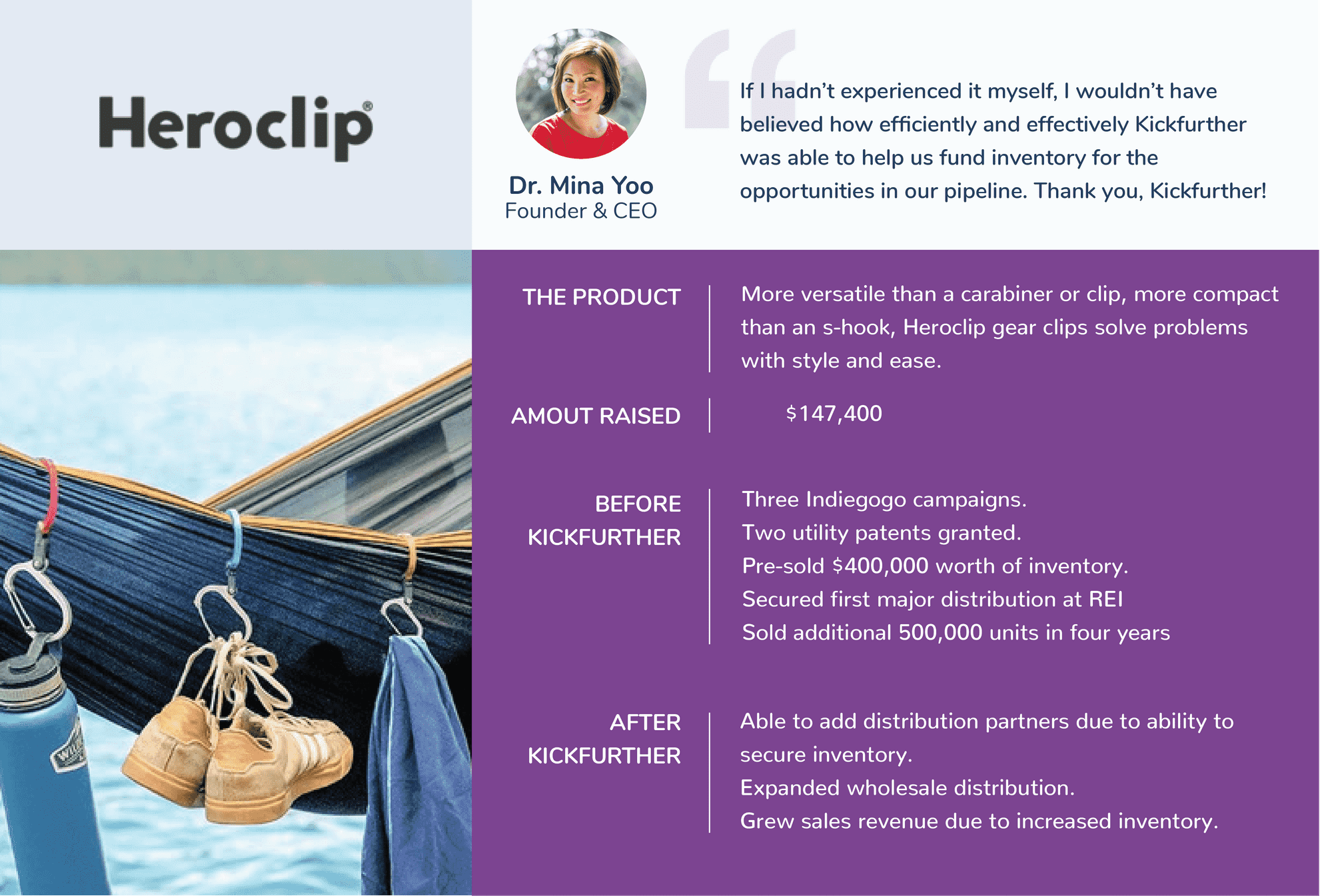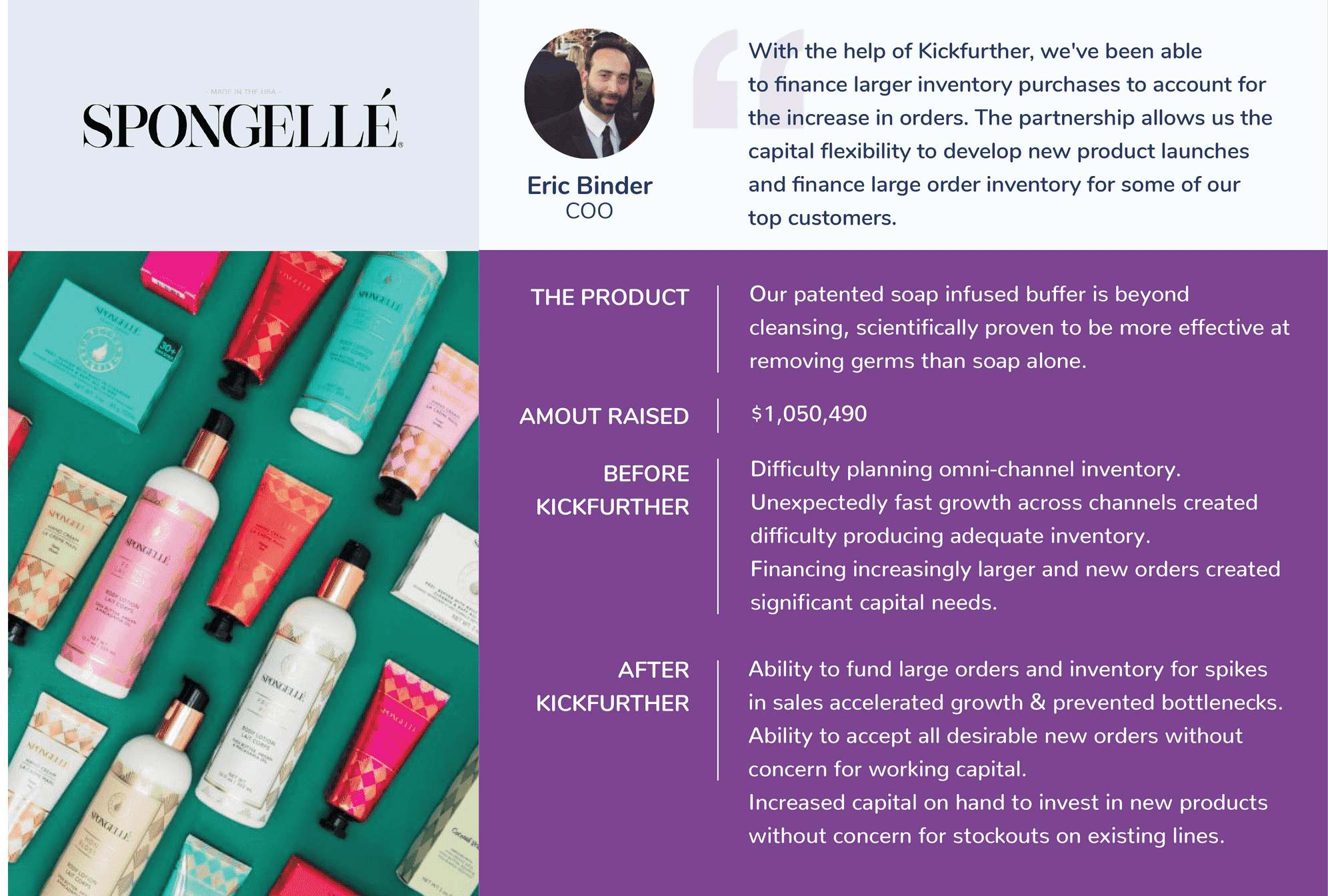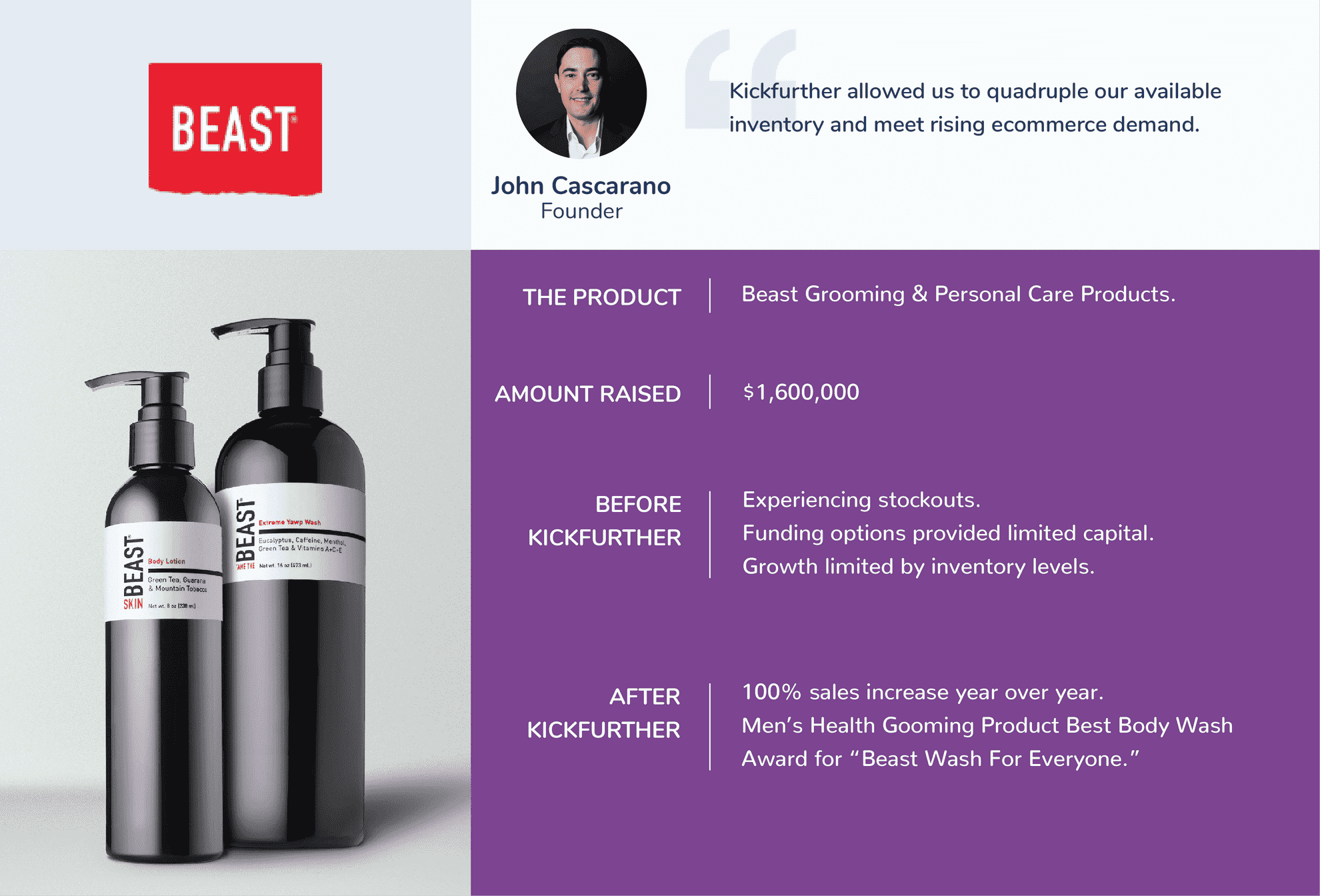 Financing Options for Technology Businesses
What is technology business financing?
Technology business financing is a loan or funding that's used to cover the business-related expenses for a technology company. There are several types of loans available with a variety of costs and upsides and downsides, so you'll want to do plenty of research before applying.
How does financing for technology companies work?
Technology company loans work differently depending on the type of loan you are applying for, but there are a few common denominators as follows.
Get started: Once you know who you want to get financing or funding through, you'll want to take the next step. This will usually entail applying or creating an account or profile.
Receive approval: Once you have submitted all necessary information you will wait for approval. Approval times can vary.
Use funds wisely: Some loans or funding will have intended uses or spending restrictions. However, some loans will not have spending restrictions. Make sure you take out the right kind of loan and invest it wisely. 
What type of tech businesses can benefit from financing?
Any tech business can benefit from tech business financing. Here are a few examples of the types of businesses that may apply.
Refurbishers: Refurbishers refurbish used tech equipment. They acquire the equipment, repair it, and sell it to the public.
Resellers: A reseller buys tech equipment, usually from a wholesale company, and sells it to consumers.
Reverse logistics partners: A reverse logistics partner moves goods from the end user back to the manufacturer. They may deal with returns from retailers and components for refurbishing and remanufacturing. The products are then resold or disposed of.
Computer manufacturers: These are companies that manufacture computers, software, and electronic devices.
Repair Companies: Tech products often break down and because they are so expensive, most will want to get them repaired rather than buy a new one. Repair companies stand to make a lot of money in the industry.
Benefits of financing your inventory
Inventory can be expensive to stock resulting in a disruption of cash flow. In addition, it may take a while to receive funds after inventory sells. Ensuring you have plenty of inventory on hand is essential to take advantage of every opportunity to make a sale. There are several benefits of financing your inventory, including:
Expand selection

Purchase in bulk for discounts 

Improve cash flow 

Keep up with seasonal demand 

Take advantage of every opportunity to make a sale 

Reorder inventory before you sell out
Pros and cons of inventory financing for tech industry
Business decisions should always require a comparison of pros and cons. The pros and cons may vary depending on your business, but here are some general pros and cons of inventory financing for the tech industry.
Pros:
Access funds to buy inventory: If your tech company sells inventory, having stock on hand will be necessary in keeping your business afloat. Inventory funding provides you with the funds you need to buy inventory. It's also helpful if you want to expand your product offerings.

Easier to qualify for than a traditional loan: Backers or lenders often pay suppliers directly for inventory or use the inventory as a collateral. If you default, they can sell off your inventory to recoup their funds. Therefore, they may be more willing to approve applications for a lower cost.
Cons:
Only cover inventory: Inventory loans and funding can only be used for inventory. If you need funds for other business operations you will need to use a different type of loan. 

Increase costs: While you can find affordable inventory funding, it will still cause your expenses to go up. You will want to account for the additional cost to ensure your business is profitable. 
Tips for growing your technology business
The recipe for growing a successful business has so many different components. It's easy to focus on the large components, but don't forget about the small ones too. It's often the small personalized touches that your customers establish loyalty. Here are some general tips that can help grow your technology business.
Differentiate your product

Create a product (when possible)

Hire good and well-qualified help, even if it costs more

Focus on your vision 

Dive in, but stick to the plan

If you fail, try again

Offer support for customers and encourage feedback 
Which financing option is best for your tech business?
The financing option that is best usually is the one that is most cost-effective. Remember, that time is money so you may decide it's worth it to pay more for an expedited process. Luckily, at Kickfurther you don't have to pay more for fast funding. Kickfurther is up to 30% cheaper than other options.
How can I qualify for inventory financing?
Qualifying for inventory financing can include its fair share of challenges. You may find that you qualify but are astonished to find out the cost and funding time. The easiest and most affordable way to get funding for inventory is at Kickfurther. Simply create an account online and connect with our community of eager buyers. Most deals are funded within a day, sometimes as soon as hours. Plus, you do not have to repay the money until inventory sells. 
How can Kickfurther help?
Kickfurther can help brands that sell physical products with revenue between $150k to $15mm over the last 12 months. We connect brands to a community of eager buyers who help fund inventory on consignment. Brands can benefit from the flexibility to pay that back as they receive cash from their sales. Kickfurther is the world's first online inventory financing platform that enables companies to access funds they are unable to acquire through traditional sources. Kickfurther has 800+ opportunities funded totaling $100mm+ and a 99% funding success rate. 
Kickfurther success stories: Featuring tech company co-ops
#1. iRecertify, LLC
As a rapidly growing refurbisher, reseller, and reverse logistics partner, iRecertify delivers premium refurbished technology. They are committed to providing consumers with advanced technology for a fraction of the price without compromising quality. iRecertify has completed several successful co-ops with Kickfurther. Here are some of the results.
iRecertify 2nd Apple Co-Op: Raised $52,699.08 in 2.1 months
iRecertify Refurbished Beats Co-Op: Raised $40,168.40 in 1.7 months
iRecertify Big Apple Deal: Raised $230,127.48 in 2.9 months 
#2. Purism, SPC (Social Purpose Corporation)
Purism offers "security by default" in both hardware products and software services. They specialize in retailing branded, security-focused laptops to researchers, technologists, digital artists, lawyers, journalists and more. Their target market is privacy and security-minded businesses and families. Purism has completed several successful co-ops with Kickfurther. Here are some of the results.
Purism Librem by 15: Raised $143,142.50 in 3.3 months
Purism Librem 15 August 2019: Raised $230,790.00 in 4.5 months
Purism Librem 13 September 2019: Raised $130,798.80 in 3.1 months 
Now that you have more education about how to secure affordable inventory funding for your tech business, you are ready to take the next step. Take your time and always read the fine print. 
Receive affordable inventory funding for technology companies within one business day. . .create an account today!
How does Technology Financing Work?
Connect with consumers across the United States to get your
inventory funded via our marketplace
Create your online account
Create a business account, upload your business information, and launch your deal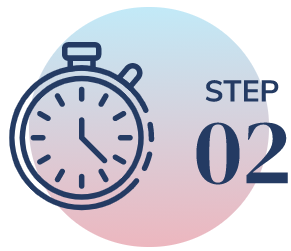 Get funded within minutes to hours
Once approved, our community funds most deals within a day, often within minutes to hours, so you'll never miss another growth opportunity.
Control your payment schedule
We pay your manufacturer to produce inventory. Make the introduction and you're off and running! Outline your expected sales periods for customized payment terms. At the end of each sales period, submit sales reports and pay consignment profit to backers for each item sold.
Complete and repeat!
Complete your payment schedule and you're done! Often once the community knows you, you're likely to get lower rates on your next raise.
We fund inventory for direct-to-
consumer & major store brands






Brands can access funding for new inventory (or can get reimbursed for recently produced goods) from marketplace participants. The marketplace allows brands to access private funding at costs that can improve with each use. Your revenue based funding goes directly to your manufacturer for production of goods and you make no payments until you receive and begin selling new inventory.
You must sell a physical product to get funded on Kickfurther. Your business must be compliant with State and Federal regulations and have an established track record of sales. Kickfurther is for inventory financing so you must have a physical product. Finally, all businesses are subject to approval by the Kickfurther quality team.
Once approved and the deal goes live, most deals fund within a day (often within minutes to hours), so you'll never miss another growth opportunity.