Inventory Financing For Dropship Businesses
Do you sell a physical product with sales over $400,000?
Dropship business financing can help wholesalers and retailers in the dropshipping arena. If you have a vision and a clear plan, financing may be the only part missing from making it a reality. Wholesalers and retailers have a variety of financing options available, some more affordable and suitable than others. Therefore, it's important to understand all of your options and truly grasp how to succeed in the dropshipping space. Keep reading as we explore dropship financing offers and tips for success.
Learn More
How much funding could your company raise?
Submit this form to see your estimate.
Why choose Kickfurther for Inventory Financing?
Don't pay until
you sell.

Your payment obligation only begins once your sales are made. This alleviates the cash-flow pinch that lenders cause without customized repayment schedules. Free up capital to invest in scaling your business without impeding your ability to maintain inventory


Know your rates. When you compare ours, you'll often see that you're saving. We cost less than factoring, PO financing, and many lenders. We also have higher limits than competitors.
Fund up to $5 million
in an hour.

Once approved and the deal goes live, most deals fund within a day (often within minutes to hours), so you'll never miss another growth opportunity.
It's easy, it works, &
it grows with you.

Companies access higher funding limits and often get lower rates as they return to Kickfurther, creating a scalable solution that grows alongside your company.

"Tough Times Call For Creative Funding — Check Out
Kickfurther's Clever Model"

Join 800+ Kickfurther success stories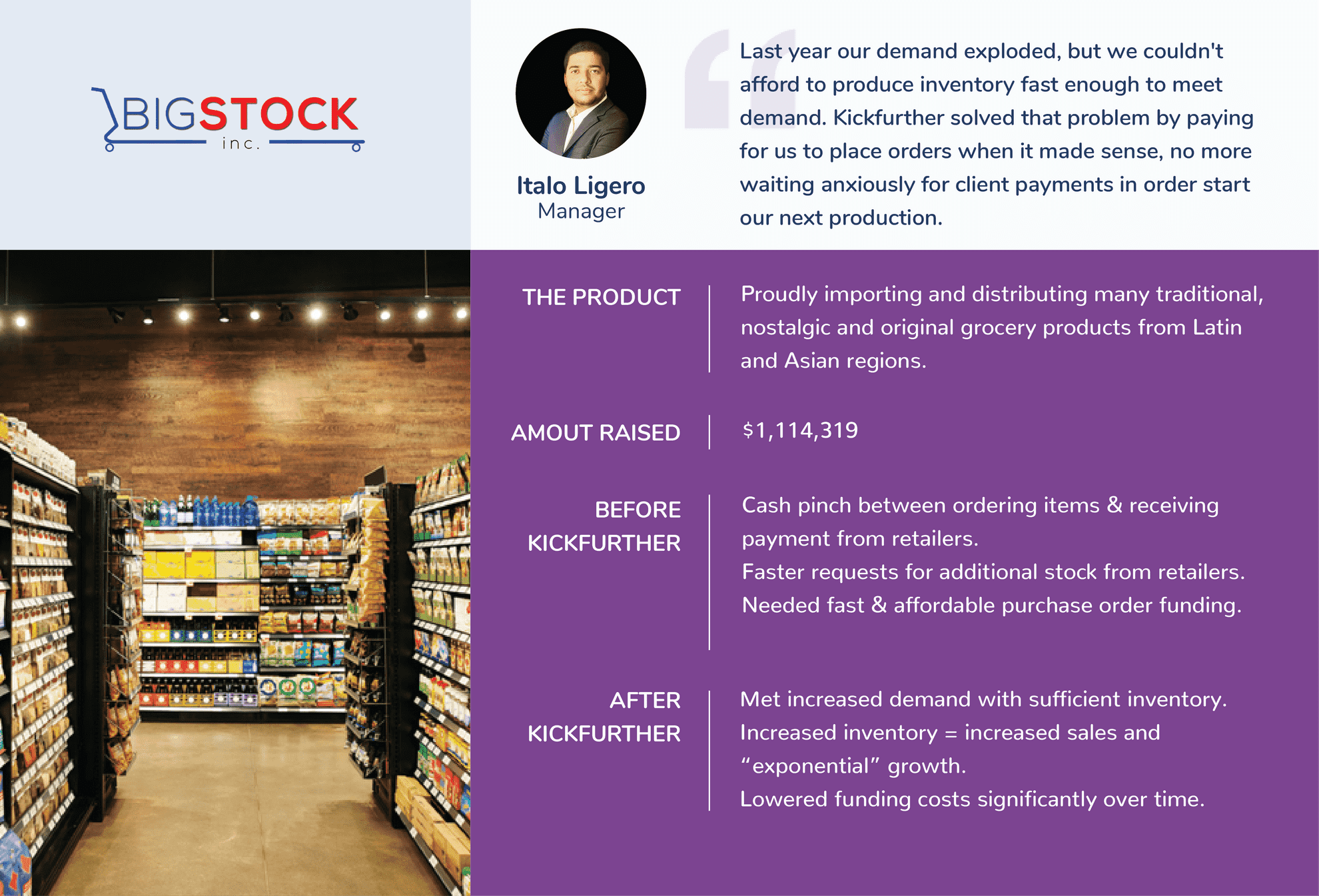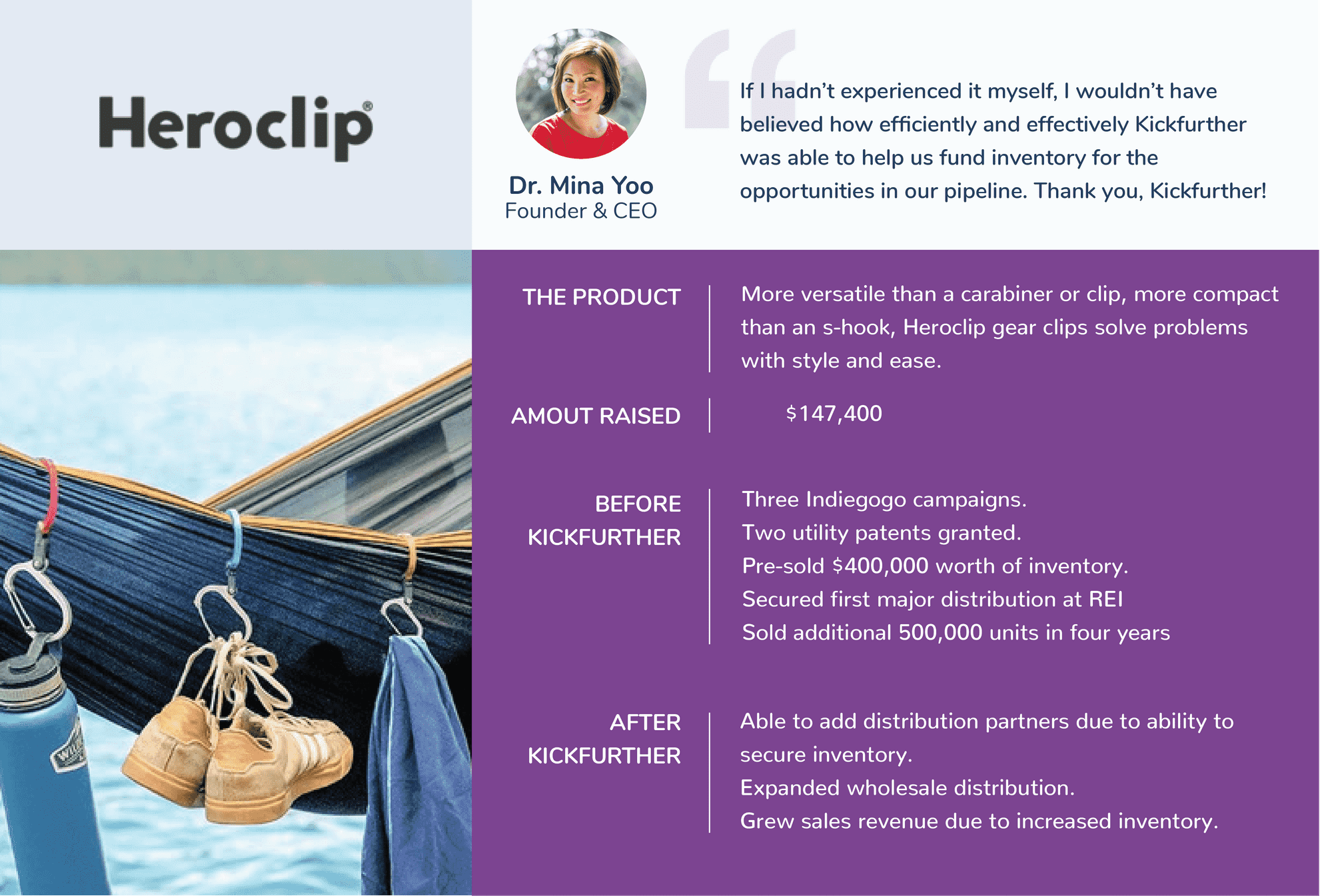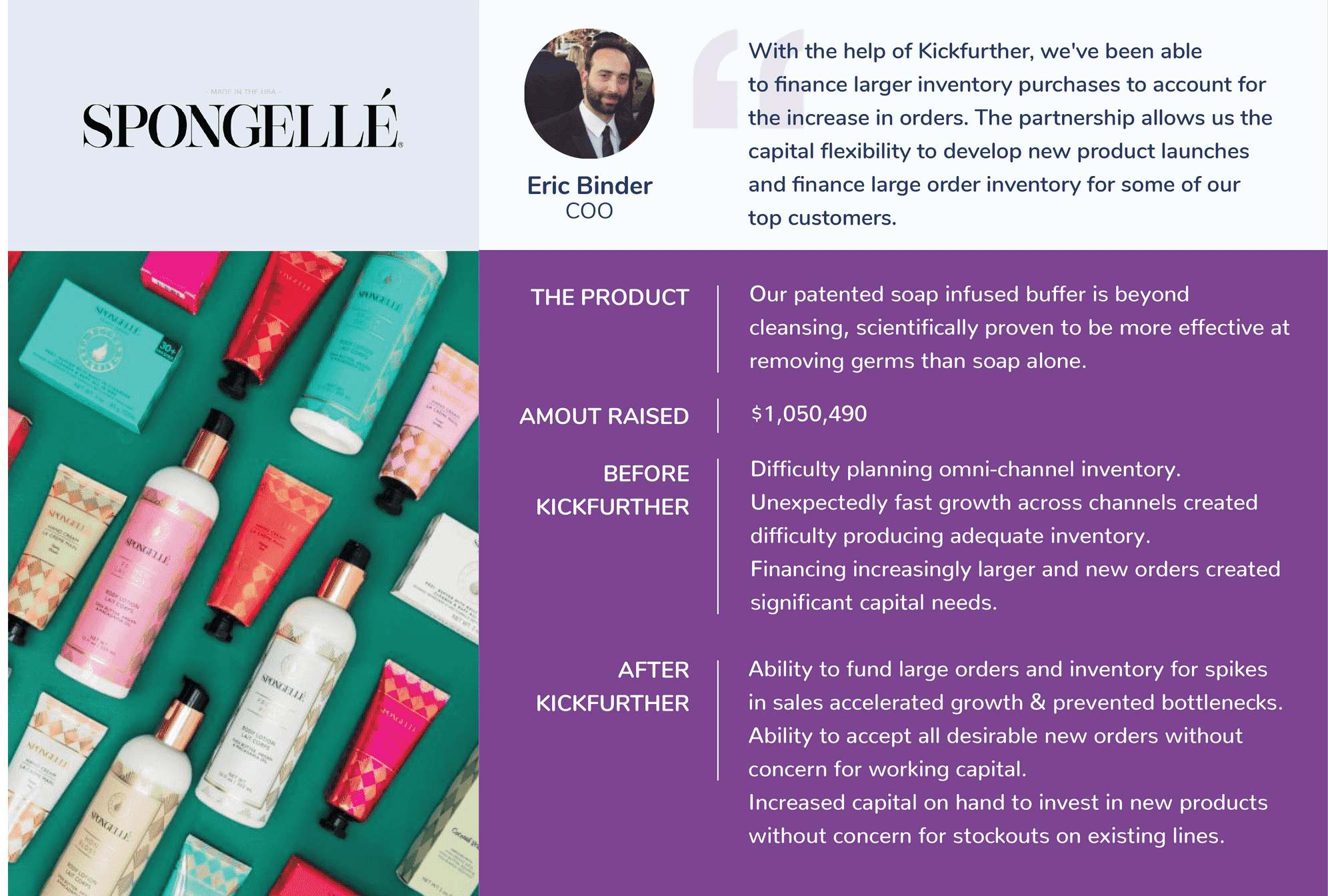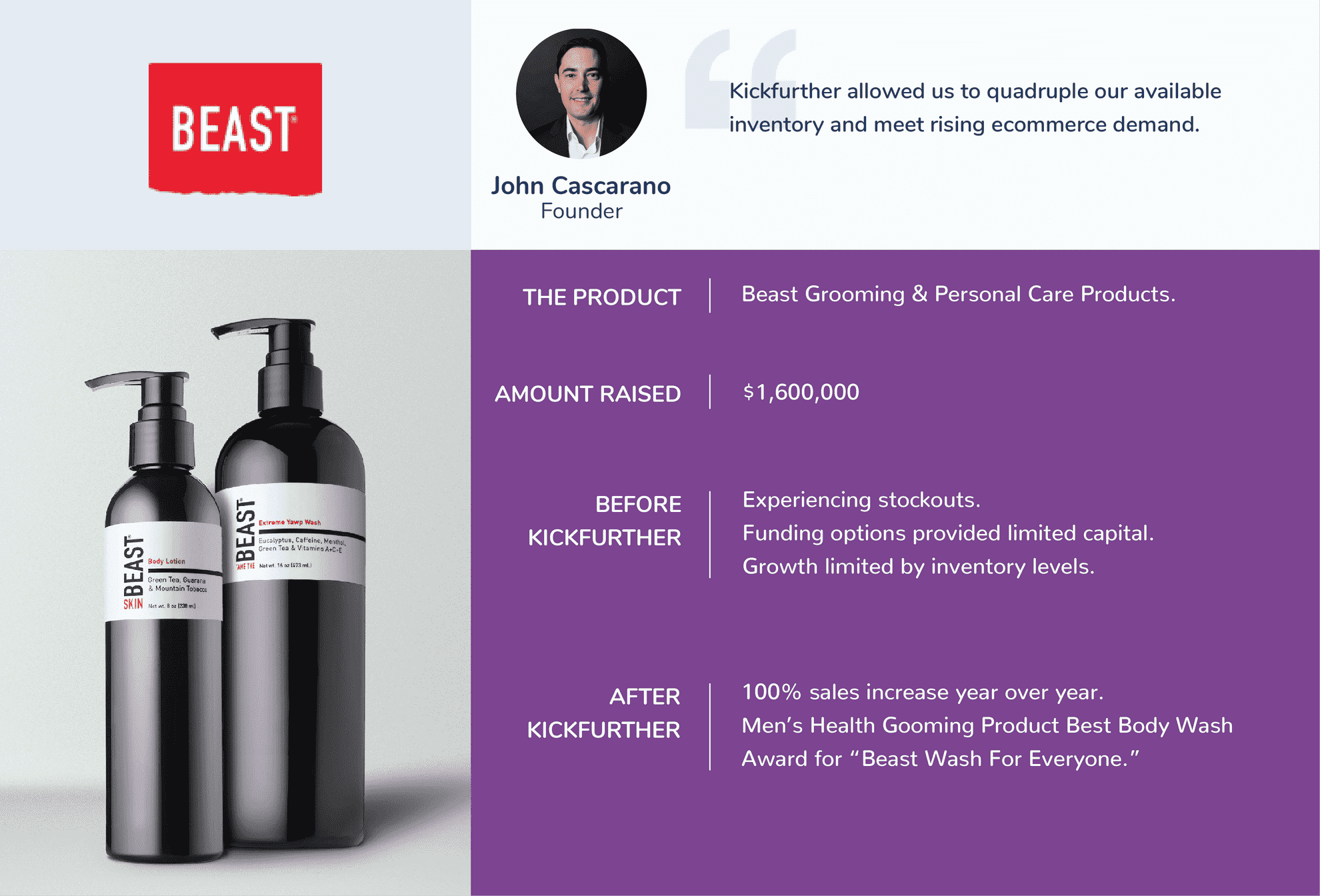 Financing Options for Dropshipping Businesses
What is dropshipping?
Dropshipping is a way to sell products without having physical inventory. Sounds genius, right? That's because it is. There are two sides to dropshipping businesses though. First, you have the dropshipper. The dropshipper will create landing pages and online shops where the product is sold. When an order is placed they will forward it to the actual supplier. The supplier will then ship the order to the consumer. The dropshipper and the supplier should both profit if executed properly. Platforms such as Shopify make dropshipping even easier. These platforms allow you to make a retail storefront quickly while providing access to third-party suppliers and other resources. Behind the success is the idea that companies do best focusing on one specialty. For suppliers, this would be stocking quality products with plenty of profit margin. For dropshippers this would be finding suppliers that can supply products that are in demand. As a dropshipper, you'll need to be able to trust your supplier as well considering they are responsible for delivering the product in most cases. 
How does dropshipping work?
In simplest terms, dropshipping is when vendors fulfill orders that are placed through a third-party. For example, let's say you shop through Google for the perfect Halloween costume props. You finally find some through an online shop and place your order. If the Halloween shop is dropshipping, the items will be sent to you from the actual supplier, not the company you ordered from. The third-party retailer will get a cut from the items sold. 
Can dropshipping businesses obtain financing?
Dropshipping businesses can obtain financing. Depending on the business involvement, the type of financing that's best may vary. For example, suppliers may need inventory financing while dropshippers may need a business loan for startup costs, cashflow, or operating expenses. Just like any other type of business, dropshipping businesses will need to provide required documentation and meet qualifications to obtain a loan or financing. 
Why dropshipping based businesses seek financing
As with any business, financing will likely be needed at some point. Here are some of the most common reasons dropshipping businesses seek financing.
Dropshipping suppliers need to stock plenty of inventory to support their very important role in the dropshipping model. To finance inventory suppliers can use traditional inventory financing. Although a viable option, it can be costly and hard to qualify for, and as a dropshipping supplier you want to supply inventory for as cheap as possible. Luckily, there are alternative ways to secure funding for inventory at a more affordable cost. Kickfurther funds up to 100% of your inventory costs at flexible payment terms so you don't pay until you sell. Compared to other options, Kickfurther is up to 30% lower cost. 
Cash flow is essential for all businesses. Dropshipping businesses may struggle with cash flow as they await payments for sold inventory. One way to overcome cash flow challenges is a business line of credit. Another option is a credit card. 
Dropshipping requires a prominent online platform to sell products through. In addition, you'll need to reach your target market. Some dropshipping businesses need to use a business loan to help cover expenses and investments. With reduced inventory costs you can likely get your business up and running without such a major investment, but it does still require an investment and commitment. 
Types of financing for dropshipping businesses
Dropshipping businesses can access a variety of financial options. Requirements will vary depending on the type of financing and the lender, as will the best option which is dependent upon circumstances. Here are some types of financing for dropshipping businesses.
Business line of credit. A line of credit is best for businesses that need ongoing access to cash. In most cases a line of credit is secured by an asset, thus allowing access to higher limits at lower rates than a credit card.

Credit card. Credit cards may not be the best way to finance something, but they can be used to help cash flow and monitor spending. As an added bonus, you may be able to access rewards for using a credit card. 

Inventory financing. Inventory can tie up a lot of cash. Therefore, inventory financing is often used to purchase inventory. Oftentimes, the loan does not have to be repaid until inventory sells. An alternative to inventory financing that is usually lower cost, easier, and an overall more enjoyable experience is

inventory funding

.
Which is the best financing option for your dropshipping business?
The type of financing that's best for your dropshipping business will depend on your situation. It will also depend on what side of dropshipping you're on – wholesaling or retailing. You should understand what options are available to make an educated business decision.
Benefits of financing for dropshipping business
Financing is a resource that can help businesses grow, which is perhaps the biggest benefit. Specifically for dropshipping businesses, here are some benefits that financing can provide.
Expand online presence

Grow sales

Order inventory in bulk to lock in better prices 

Build top tier websites that offer user-friendly experiences

Improve inventory management systems
Disadvantages of financing for dropshipping business
Financing can be a beneficial resource, but there's risk involved too. Here are some disadvantages of financing for dropshipping businesses. 
Overstock inventory 

Increased expenses 

Risk of failure
How do dropshippers make money? 
As a dropshipper, you will set a retail price on products. Your retail price will be based on the wholesale price you can purchase the product for, as well as the market for the item. For example, let's say you dropship shoes. The wholesale price on shoes is $10 per pair. The retail price on shoes is $25 per pair. Under these circumstances you would gross $15 per pair, assuming the supplier or customer covers shipping costs. Keep in mind though that dropshipping startup costs are fairly low. As a result competition is high, thus driving profit margins down. 
Are dropshipping businesses profitable? 
Dropshipping businesses can be profitable, but it's harder than it sounds. While there are plenty of products that are easy to dropship, those with heavy competition will likely have low profit margins. With low operating costs, you may not need as high of profits, but it's important to always maximize profits where you can in business. The key to operating a profitable dropshipping business is to find the right suppliers and products that are in demand with low competition. Discovering products to dropship requires out-of-the-box thinking. 
When it comes to choosing suppliers, you'll want a reputable partner. While you may be focused on turning the highest profits possible, keep customer satisfaction close to mind. How do suppliers handle returns or damaged products? Do they offer fraud protection? How fast do they fulfill orders? Pro tip: test their customer support yourself. Checking online reviews is also a useful tool for determining who to do business with. 
Small business tips to starting a dropshipping business 
Before starting a dropshipping business, do plenty of research. Afterall, knowledge is power. If possible, you may want to supplement income until your dropshipping business is off the ground. Here are a few tips to start your dropshipping business on the right foot.
#1. Identify and know your market
Perhaps dropshipping is your end goal, or perhaps is just a way to execute market research as you work on product development. Regardless of the scenario, dropshipping has relatively low startup costs making it a great way to do market research. While startup costs are low, time is still valuable. Make sure you clearly identify products that are worth the time to dropship and know your competition.
#2. Find products with healthy profit margins
While dropshipping allows you to sell products with low overhead, profit margins can be low. Averages can change depending on circumstances but to estimate margins factor a 20% margin and 2% conversion rate. To estimate profit, use the following formula:
(Traffic x .02) x (Avg order value x .2) = Profit
#3. Understand the challenges of dropshipping
Dropshipping is a competitive marketplace since the barriers of entry are low. While you may not be able to avoid the competition, you should be aware of it. Another challenge of dropshipping is a lack of control over the supply chain. Make sure fulfillment expectations and return policies are clearly stated and don't be afraid to address customer concerns on your own. This is yet another reason that you want to be selective about dropshipping partners. Lastly, it may be difficult to build a brand dropshipping, but that doesn't mean you cannot deliver a customer experience that exceeds expectations.
Tips for dropshipping businesses to get qualified for financing
Requirements for dropship business financing can vary depending on the type of financing and source. Before applying, you'll want to be as prepared as possible. Here are some of our best tips to increase chances of qualifying for dropship financing.
Research your options:

Before choosing a loan to apply for, do plenty of research. From rates to requirements, you'll want to find the best source for financing. In addition, you can find out what requirements are specific to the lender or source of your choice which can help you be better prepared for applying. 
Gather documents:

It's likely that you'll need proof that you operate a legitimate business. In addition, you'll likely need financial documents such as tax returns or bank statements. Even though you're applying for a business loan or financing, your personal creditworthiness will likely be considered.
Get buy in from backers or lenders:

Sharing information about how you started and where you plan to go with your business can help get buy in from lenders and backers. The more intrigued and confident they are in your business, the more likely they are to extend financing or funding to you.
Is dropshipping financing worth it?
Chasing your dreams is always worth it. As an entrepreneur this usually means taking financial risks such as borrowing money. If you're confident in your business plan and have sales to support growth, financing can definitely be worth it. When it comes to securing financing, just be sure to find the most cost-effective option possible. If you have any concerns about the ability to repay, you may not be ready for financing. While no one ever really feels 100% confident, there should be concrete evidence that proves that you can handle financing, whether this be your personal credit worthiness and or a solid sales record.
How can Kickfurther help my dropshipping business?
Kickfurther can help dropshipping wholesalers fund the inventory they need.
Kickfurther funds up to 100% of your inventory costs on flexible payment terms that you customize and control. With Kickfurther, you can fund your entire order(s) each time you need more inventory and put your existing capital to work growing your business without adding debt or giving up equity.
Why Kickfurther?
No immediate repayments: You don't pay back until your new inventory order begins selling. You set your repayment schedule based on what works best for your cash flow.
Non-dilutive: Kickfurther doesn't take equity in exchange for funding.
Not a debt: Kickfurther is not a loan, so it does not put debt on your books. Debt financing options can sometimes further constrain your working capital and access to capital, or even lower your business's valuation if you are looking at venture capital or a sale.
Quick access: You need capital when your supplier payments are due. Kickfurther can fund your entire order(s) each time you need more inventory.
Kickfurther puts you in control of your business while delivering the costliest asset for most CPG brands. And by funding your largest expense (inventory), you can free up existing capital to grow your business wherever you need it – product development, advertising, adding headcount, etc.
Interested in getting funded at Kickfurther? Here are 3 easy steps:
#1. Create a free business account
#2. Complete the online application 
#3. Review a potential deal with one of our account reps & get funded in minutes
How does Inventory Financing Work?
Connect with consumers across the United States to get your
inventory funded via our marketplace
Create your online account
Create a business account, upload your business information, and launch your deal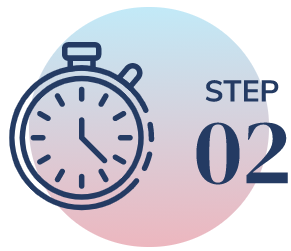 Get funded within minutes to hours
Once approved, our community funds most deals within a day, often within minutes to hours, so you'll never miss another growth opportunity.
Control your payment schedule
We pay your manufacturer to produce inventory. Make the introduction and you're off and running! Outline your expected sales periods for customized payment terms. At the end of each sales period, submit sales reports and pay consignment profit to backers for each item sold.
Complete and repeat!
Complete your payment schedule and you're done! Often once the community knows you, you're likely to get lower rates on your next raise.
We fund inventory for direct-to-
consumer & major store brands