Manufacturing Financing
Lower costs & higher funding limits
While most large manufacturing companies operate overseas, the network of small manufacturing in the United States is very much alive. As part of our small business community, our beloved manufacturing companies that support our local economy may need funding to thrive. Afterall, building a business from the ground up is not an easy (or cheap) task. Kudos to you for taking it on and living out your dream. 
Whether you're overcoming supply chain interruptions or funding equipment, we're here to help you understand financing options available for your manufacturing business. Let's drill down on what you need to know.
Get Funded
How much funding could your company raise?
Submit this form to see your estimate.
Why choose Kickfurther for Manufacturing Financing?
Don't pay until
you sell.
Your payment obligation only begins once your sales are made. This alleviates the cash-flow pinch that lenders cause without customized repayment schedules. Free up capital to invest in scaling your business without impeding your ability to maintain inventory
Know your rates. When you compare ours, you'll often see that you're saving. We cost less than factoring, PO financing, and many lenders. We also have higher limits than competitors.
Fund up to $5 million
in an hour.
Once approved and the deal goes live, most deals fund within a day (often within minutes to hours), so you'll never miss another growth opportunity.
It's easy, it works, &
it grows with you.
Companies access higher funding limits and often get lower rates as they return to Kickfurther, creating a scalable solution that grows alongside your company.
We fund inventory for direct-to-
consumer & major store brands






"Tough Times Call For Creative Funding — Check Out
Kickfurther's Clever Model"





How does Manufacturing Financing Work?
Connect with consumers across the United States to get your
inventory funded via our marketplace
Create your online account
Create a business account, upload your business information, and launch your deal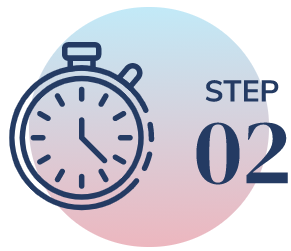 Get funded within minutes to hours
Once approved, our community funds most deals within a day, often within minutes to hours, so you'll never miss another growth opportunity.
Control your payment schedule
We pay your manufacturer to produce inventory. Make the introduction and you're off and running! Outline your expected sales periods for customized payment terms. At the end of each sales period, submit sales reports and pay consignment profit to backers for each item sold.
Complete and repeat!
Complete your payment schedule and you're done! Often once the community knows you, you're likely to get lower rates on your next raise.
Manufacturing Financing Options
What is financing for the manufacturing industry?
Businesses in the manufacturing industry may need financing to cover a variety of expenses. As with other industries, business financing can be used to help fund the growth and future success of a company. Manufacturing industries can have needs that vary from other industries and therefore some types of financing may be more favorable. While we will review the types of manufacturing industry financing below, in general, manufacturing industry financing is a business loan, line of credit, or other type of funding  used by manufacturing companies.
How does manufacturing financing work?
Manufacturing financing is the umbrella for several different types of financing used by manufacturing companies. Here are three popular types of manufacturing financing and an overview of how they work.
Term Business Loans for manufacturing companies: Term business loans are generally funded as a lump sum and repaid in installments. Most of the time they can be used for anything business-related.
Business Line of  Credit: A business line of credit works similar to a credit card, but generally with much lower costs. Plus, it can be secured by an asset or collateral. With a business line of credit, you can receive access to funds up to a certain credit limit that you can draw from as needed. Business lines of credit offer long-term access to cash and only require businesses to pay interest on the funds they borrow. 
Equipment Loans: Equipment loans are usually secured by the equipment purchased. Therefore, you'll need to choose the equipment you need and work with the lender to finance it. Typically these loans are repaid in monthly installments with interest. Once the loan is paid, you own the equipment. 
Benefits of manufacturing financing
Manufacturing financing allows businesses to manufacture the way forward (no pun intended). A high level overview of some of the benefits manufacturing financing can offer includes the following. 
Improve cash flow while growing your business

Upgrade equipment to keep up with demand 

Purchase new vehicles and other machinery that will help you grow 

Grow your business faster 

Take advantage of more opportunities with more funds available
What types of financing options are available for manufacturing businesses?
Manufacturing businesses have high operating costs. From space to manufacture products to equipment, staffing, shipping, and more, there are a lot of operation activities that consume cash flow for manufacturing companies. Equipment or machinery is one reason why a manufacturing company may need financing, but the demand may not stop there. Here are some financing options that manufacturing businesses may benefit from.
Equipment loans:

Equipment loans can be used to finance new equipment or machinery. In most cases, these loans are secured by the equipment and repaid in monthly installments. Since equipment does not last forever, this can be a smart way to spread out the cost while keeping cash flow healthy. When ready, start the process over and get new equipment. 
Business Line of Credit:

Manufacturing businesses often face high operating costs causing cash flow dilemmas regularly. Having access to a business line of credit can help overcome challenges. A business line of credit is a revolving line of credit that business owners can draw from as needed, with access to funds up to a certain credit limit. Interest is only paid on the funds borrowed. 
Inventory Financing:

Manufacturing companies are very much so in the inventory business. At Kickfurther, manufacturing companies can get inventory financing now and pay later. Funding at Kickfurther is a very different experience than traditional ways, and for the better. Up to 30% cheaper than other options and far more accessible, business owners can obtain funding for inventory without taking out a loan or giving up equity in their business. No tricks. We're as authentic as it comes. We just value doing business the right way.
How can I obtain a loan for purchasing new equipment or machinery?
Certain loans are designed to help manufacturing companies do just this. Equipment loans are often secured by the equipment itself, making the requirements a bit easier to meet. Cutting edge equipment can help manufacturing companies operate more efficiently and more green, all the while producing quality products. While it's a critical part of any manufacturing business, purchasing equipment or machinery with cash can put substantial strain on cash flow. To keep up with demand and compete in such a competitive industry, manufacturing companies often need to use equipment loans or financing. To obtain a loan for equipment or machinery, find a lender that offers the type of financing you need. While equipment loans are usually the most common choice, you can use other types of financing as well such as a business term loan or line of credit. 
Here are 5 steps manufacturing companies can take to obtain a loan for new equipment or machinery:
Determine what equipment or machinery you want to purchase and what it costs

Explore various types of financing to choose the one that's right for your business

Take action to check your personal and business credit scores to improve your chance of qualifying

Shop offers and get prequalified 

Complete the application process and receive funding
What collateral or assets do lenders typically require for manufacturing business loans?
Collateral or assets required for a manufacturing business loan can depend on several factors. Factors can include the type of loan, the risk involved, the loan amount, and so forth. Requirements for collateral can vary by lender but some examples include the equipment itself, real estate, accounts receivable, or cash. 
Manufacturing companies can consider using an unsecured business loan if they do not have collateral to back the loan or do not want to back the loan with collateral. Beyond collateral, manufacturing business loans can also require a personal guarantee meaning if the business fails to repay the loan the business owner personally assumes responsibility. 
How long does the financing application process usually take for manufacturing businesses?
Business loan applications are tedious, and therefore they can take time. From finding the right offer to meet the requirements necessary to qualify, manufacturing business loans require an investment of time and attention. With that though, they can deliver opportunistic benefits. You can expect some manufacturing business loans to take 30-90 days, although funding times can vary. To help the process go smoother, make sure you submit accurate and complete information and have documentation handy to prove it.
How Kickfurther can help
Kickfurther can help small businesses obtain inventory funding for up to 30% cheaper than comparable options. Because growth mode is the only mode we know, we've created a platform for CPG brands to obtain the funding they need, in the manner they've always dreamed of. 
At Kickfurther you can get inventory now and pay later, all while having fun doing so. Our platform connects business owners to a community of backers that can fund up to 100% of inventory. 
No immediate repayments. You control repayment. Don't pay until your product sells.

Non-dilutive. Maintain equity in your business, we know how hard you worked for it. We are here to work with you, not against you. 

Not a debt. Because you have enough financial strain, this is not a loan. 

Upfront capital. Pay suppliers faster with upfront capital, there when you need it

! 
Discover Inventory Financing Solutions from Kickfurther
If inventory funding is a solution that could work for your manufacturing business, visit Kickfurther today. To survive in a competitive industry you'll need to rely on partners you can count on and a bit of creative thinking. Take advantage of our clever funding model today, you'll never look back. 
Find out how much funding your brand can access. . . no strings attached. 
Get funded now