Skin Care Business Financing
Do you sell a physical product with sales over $150,000?
Skin care business financing can help you share your passion with others while keeping their skin looking and feeling healthy. Glowing, healthy looking skin plays a vital role in a person's overall appearance and general wellbeing. As such, many people seek out skin care products that will get rid of unwanted spots and wrinkles seemingly turning back the clock. Therefore, it should come as no surprise that the skin care industry is booming.
Starting a skin care company can be highly profitable, but it comes with its share of expenses. That's why skin care business financing is often necessary. This article will review skin care business financing options so you can decide which are best for starting your business.
Learn More
How much funding could your company raise?
Submit this form to see your estimate.
Why choose Kickfurther for Skin Care Financing ?
Don't pay until
you sell.
Your payment obligation only begins once your sales are made. This alleviates the cash-flow pinch that lenders cause without customized repayment schedules. Free up capital to invest in scaling your business without impeding your ability to maintain inventory
Know your rates. When you compare ours, you'll often see that you're saving. We cost less than factoring, PO financing, and many lenders. We also have higher limits than competitors.
Fund up to $1 million
in an hour.
Once approved and the deal goes live, most deals fund within a day (often within minutes to hours), so you'll never miss another growth opportunity.
It's easy, it works, &
it grows with you.
Companies access higher funding limits and often get lower rates as they return to Kickfurther, creating a scalable solution that grows alongside your company.
"Tough Times Call For Creative Funding — Check Out
Kickfurther's Clever Model"

Join 800+ Kickfurther success stories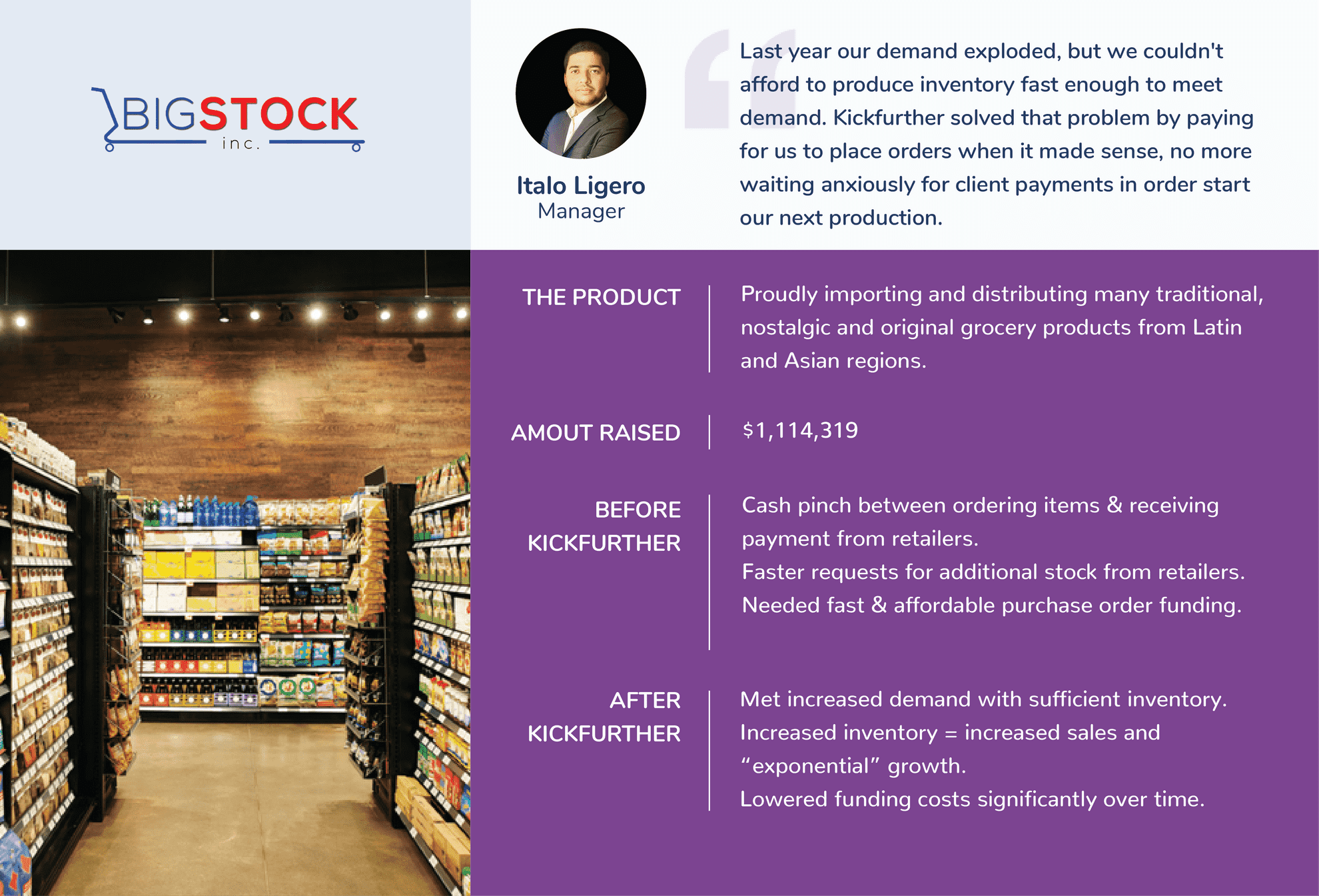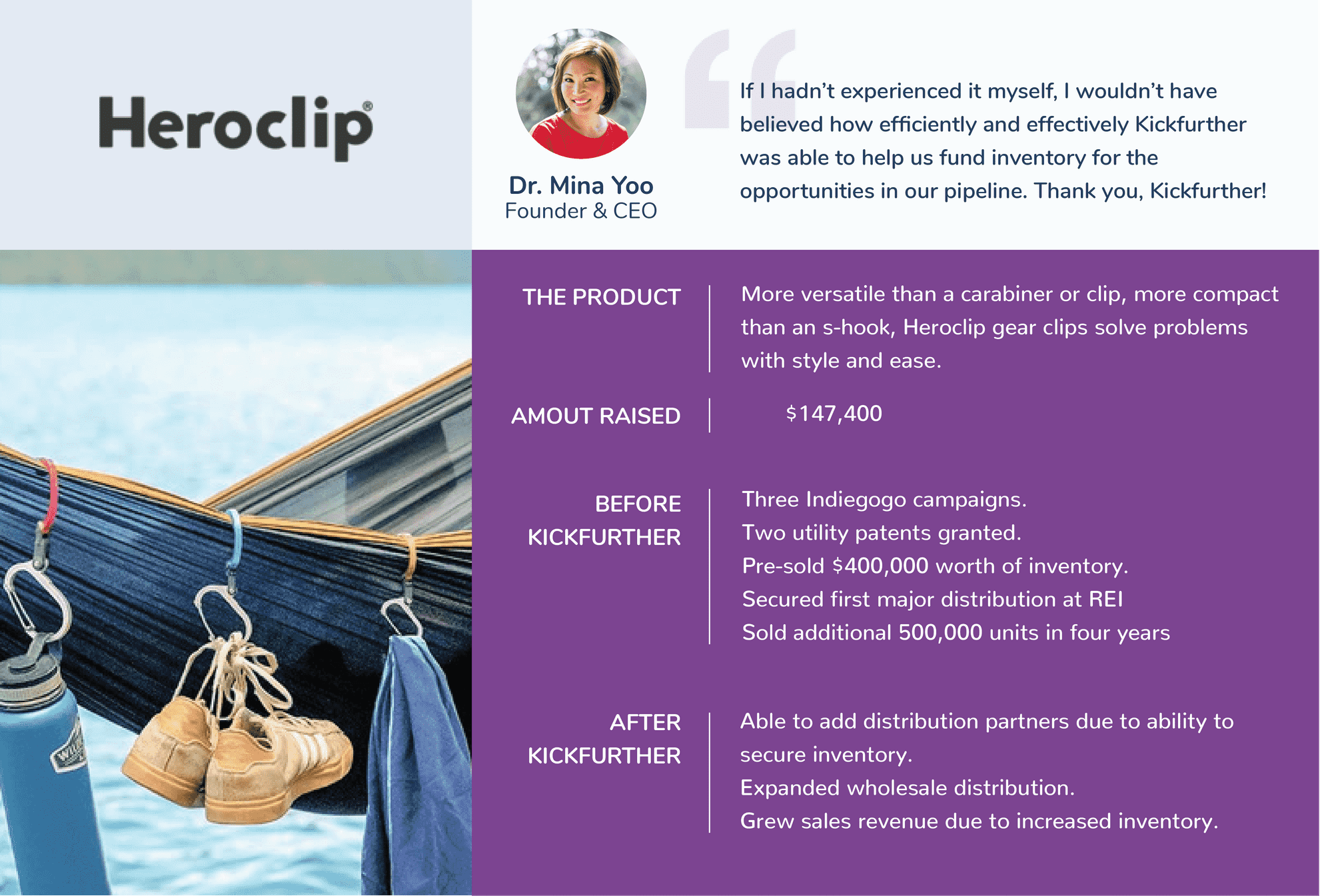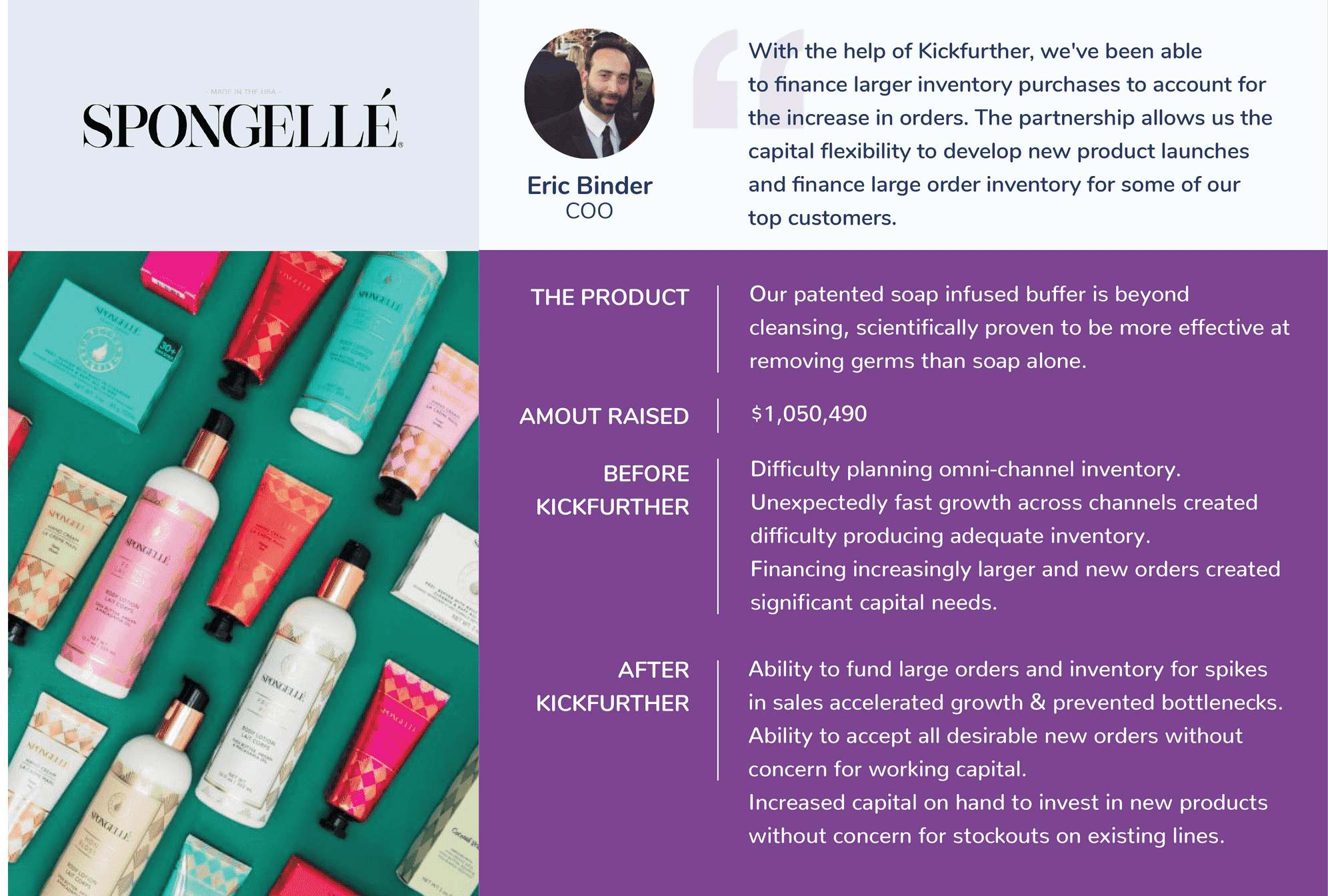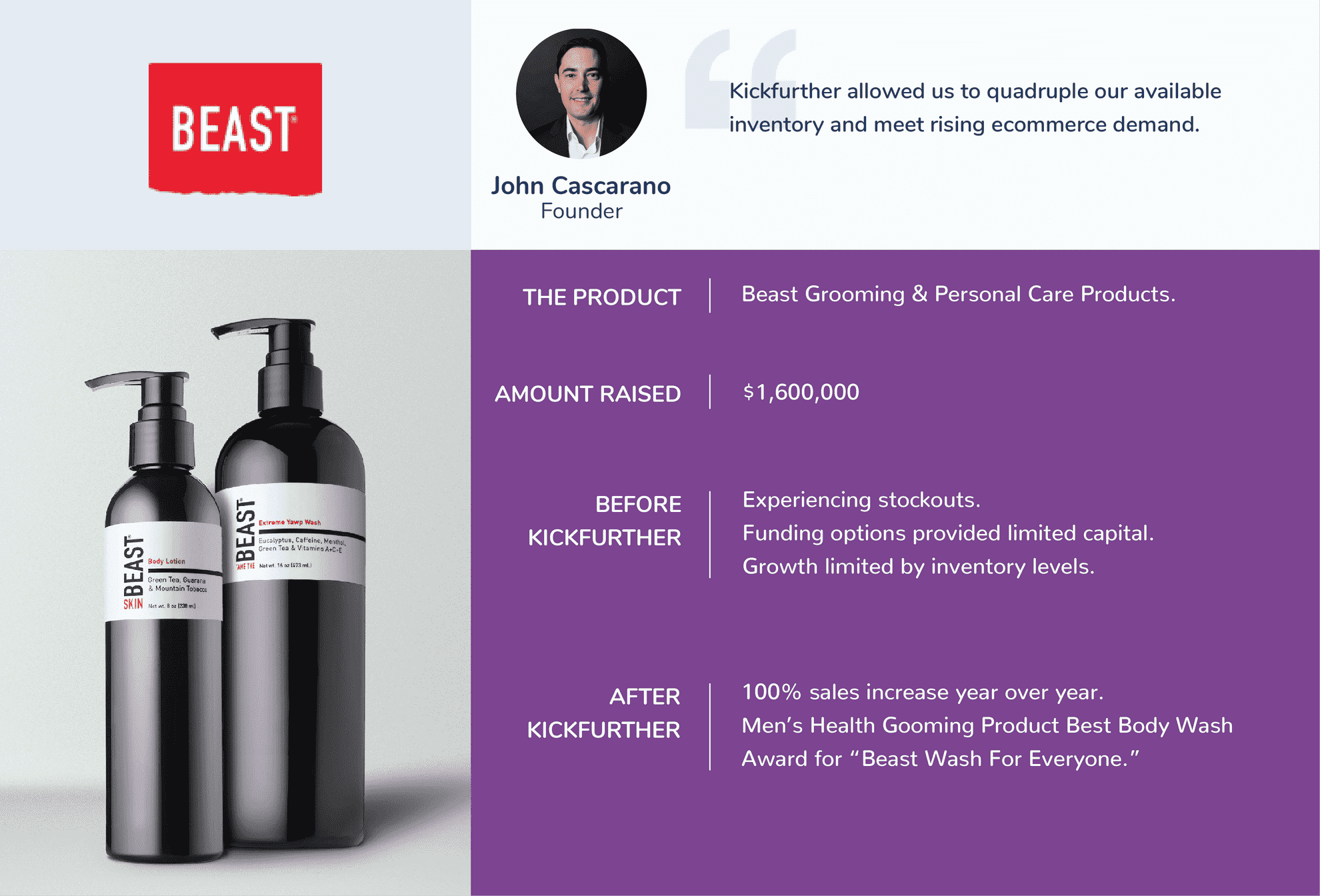 Skin Care Business Financing Options
What is skin care business financing?
Skin care business financing is a type of loan that can be used to fund just about any business-related expenses. The money can be put towards inventory, renovations, staffing and more. It must be paid back with interest over time. Certain types of loans may be designed for financing certain business operations. You will need to determine what you need funding for to choose the appropriate financing. If you need funds for inventory you may want to consider alternative funding sources. Traditional methods may be expensive and hard to qualify for. A little later on we will discuss how to obtain affordable inventory funding.
How does skin care business financing work?
Skin care business financing may work differently depending on the type of loan you are applying for, but generally, the first step of the process will entail qualifying for the loan. The lender may want to check your business history and credit, or there may be other qualifiers involved.
Once the loan is approved the money will need to be paid back over time. A daily, weekly, or monthly payment schedule will be worked out. Sometimes a more flexible plan may be arranged.
Which type of skin care businesses require financing?
There are many types of skin care businesses that may require financing. These can include:
Skin Care Retailers: Skin care retailers are companies that sell skin care products to the public. They may sell one type of product or brand, or several types of brands and products.
Skin Care Manufacturers: Skin care manufacturers are companies that make skin care products. They may make one type of product, such as a moisturizer or exfoliant, or they may make several types of products. Most manufacturers will sell directly to companies, but some may open their own brick and mortar locations that are open to the public.
Spas: There are many spas that offer skin care services such as facials, peels, and procedures. In addition to providing services, they may also sell skin care products.
Moisturizer based businesses: Keeping skin moisturized is essential. Companies that specialize in skin moisture products may need financing for inventory or other business operations.
Body lotion companies: From scented to prescription body lotions, there are a variety of companies that specialize in body lotions. These companies can qualify for financing.
Eye cream and serum companies: Eye cream and serum companies may need financing to develop or stock products. Whether you sell products online or in-store, you can qualify for financing.
Common reasons skin care businesses apply for financing
There are many reasons why a business may apply for skin care business financing. These can include the following:
Inventory: A skin care retail outlet may sell a variety of products including serums, exfoliants, eye cream and more. They may need financing to purchase the inventory they sell.  
Marketing: Any company that wants to stay competitive will need to develop a strong marketing campaign. Funding for marketing may pay for a marketing team, marketing software, marketing materials such as postcards and business cards, advertising tools and more.
Research and Development: A skin care product manufacturer will need to do product and development to stay on the cutting edge of trends. Funding can be used to pay for a research staff and clinical studies.
Renovations and Upgrades: A skin care retail store needs a sleek and modern design. Funding may be required to come up with the initial design and for future renovations that make way for expansions and upgrades.
Staffing: Payroll is a major business expense. Skin care business financing can be used to pay a staff which may include a marketing team, sales rep, researchers, and administrative staff and more.
Pros and cons of skin care business financing
Skin care business financing comes with its share of pros and cons. These can include the following:
Pros:
Provides Money to Get Your Business Off the Ground: Most entrepreneurs can not afford to fund their entire business. Skin care business financing provides you with the money you need to get started.

May Come with Business Advice: Some lenders that provide loans may offer sound advice on how to run your business.
Cons:
Interest Rates: Loans come with interest rates, some higher than others. In any scenario, they will leave you paying back more than you borrowed.

Eligibility Requirements: Many lenders will not approve you for a loan unless you meet eligibility requirements such as a good credit score and reliable business history. Many businesses that are just starting out will not qualify based on this criterion. There are loans that may have different eligibility standards, but they typically come with higher interest rates.
Types of skin care business loans
There are many types of skin care business loans available. These can include the following:
Bank Loan: Many banks offer financing to help businesses get off the ground. However, they usually have strict eligibility requirements and can take a month or two to fund.
SBA: The Small Business Administration (SBA) offers funding for businesses. The terms are similar to that of a bank loan, but they are more forgiving if the business defaults.
LOC: Line of credit (LOC) loans allow businesses to borrow money as needed. Interest is charged as soon as the money is withdrawn. It can be paid back immediately or over time.
Cash Advance: A cash advance is similar to a credit card. Businesses can use the card to withdraw money up to a certain limit. The money will need to be paid back with interest.
Inventory Loans: An inventory loan is used to pay for supplies the company will sell. The inventory is used as collateral, so credit scores and business history are not as carefully considered. However, if the company defaults on the loan, they could lose their inventory. Inventory financing can be expensive. Luckily, there are more affordable alternatives, keep reading to learn more.
How can my skin care company obtain financing?
The means for obtaining financing will vary according to the type of loan you are getting and the lender you are working with. It's advisable to find the loan and lender that's right for you. He or she can take you through the steps on how to proceed. In some cases, there may not be a lender but rather backers. There are a variety of online platforms that can allow you to connect with a community of funders. If you need affordable inventory funding, you should use Kickfurther. At Kickfurther you can get funded within minutes. Here's how to get started:
Create a free business account

Complete the application online

Review a potential deal with one of our account reps 

Get funded in minutes (funding times may vary)
How Kickfurther can help
Kickfurther can help brands that sell physical products with revenue between $150k to $15mm over the last 12 months. We connect brands to a community of eager buyers who help fund inventory on consignment. Brands can benefit from the flexibility to pay that back as they receive cash from their sales. Kickfurther is the world's first online inventory financing platform that enables companies to access funds they are unable to acquire through traditional sources. Kickfurther has 800+ opportunities funded totaling $80mm+ and a 99% funding success rate. Below we will highlight some of our recent skin care business  co-ops that received funding through Kickfurther.
Kickfurther success stories: Featured skin care business  co-ops
#1. Spinster Sisters
Spinster Sisters is an all-natural skin care line that offers a variety of hair, skin, and bath and body products. Their products use essential oils, minimally processed plant oils, and botanicals and are created to benefit consumers, employees, and the earth. Spinster Sisters co-op with Kickfurther raised $69,607 in 5.4 months representing a 20.39% annualized co-op profit margin.
#2. MANTL
MANTL is a men's skin care company offering products designed for bald and balding males. They proudly offer award-winning premium skincare for the face and scalp. MANTL is committed to doing away with unsustainable hair loss prevention products and sub-par skincare regimen. A recent co-op with Kickfurther allowed them to raise $43,809 in 6.7 months.
#3. Fedorenko Holistic Skin Care
Dr. Fedorenko Holistic Skin Care is an organic skin care line specializing in everything from moisturizer to bug repellent. Their product line features a sun stick, bug stick, skin stick, and more. With a belief in good science and a wisdom of nature, they create products that are good for your skin and our planet. A recent co-op with Kickfurther allowed them to raise $21,100 in 6.3 months.
Conclusion
Just about every skin care business can benefit from financing. The key to financing is to make sure that it's affordable. While money can be a short-term fix to some company struggles, do your research and make smart financial decisions. Hopefully, now, you know how to obtain affordable inventory funding. 
Refresh your company with affordable inventory funding. . . apply today!
How does Skin Care Business Financing Work?
Connect with consumers across the United States to get your
inventory funded via our marketplace
Create your online account
Create a business account, upload your business information, and launch your deal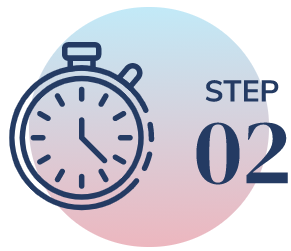 Get funded within minutes to hours
Once approved, our community funds most deals within a day, often within minutes to hours, so you'll never miss another growth opportunity.
Control your payment schedule
We pay your manufacturer to produce inventory. Make the introduction and you're off and running! Outline your expected sales periods for customized payment terms. At the end of each sales period, submit sales reports and pay consignment profit to backers for each item sold.
Complete and repeat!
Complete your payment schedule and you're done! Often once the community knows you, you're likely to get lower rates on your next raise.
We fund inventory for direct-to-
consumer & major store brands