Seasonal Business Inventory Financing
Funding as low as 1% per month
Kickfurther funds up to 100% of your inventory costs at flexible payment terms so you don't pay until you sell. Fund your entire order(s) on Kickfurther each time you need more inventory so you can put your existing capital to work growing your seasonal business without adding debt or giving up equity.
Often 30% lower cost than alternate lenders & factors

Quickly fund $5,000,000+ in inventory

Create a custom payment schedule (1-10 months)

Fund inventory with no payments until revenue lands
Get Funded
How much funding could your company raise?
Submit this form to see your estimate.
Why choose Kickfurther for Seasonal Business Inventory Financing?
Don't pay until
you sell.

Your payment obligation only begins once your sales are made. This alleviates the cash-flow pinch that lenders cause without customized repayment schedules. Free up capital to invest in scaling your business without impeding your ability to maintain inventory


Know your rates. When you compare ours, you'll often see that you're saving. We cost less than factoring, PO financing, and many lenders. We also have higher limits than competitors.
Fund up to $5 million
in an hour.

Once approved and the deal goes live, most deals fund within a day (often within minutes to hours), so you'll never miss another growth opportunity.
It's easy, it works, &
it grows with you.

Companies access higher funding limits and often get lower rates as they return to Kickfurther, creating a scalable solution that grows alongside your company.

We fund inventory for direct-to-
consumer & major store brands






"Tough Times Call For Creative Funding — Check Out
Kickfurther's Clever Model"





How does Seasonal Business Financing Work?
Connect with consumers across the United States to get your
inventory funded via our marketplace
Create your online account
Create a business account, upload your business information, and launch your deal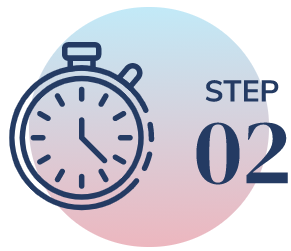 Get funded within minutes to hours
Once approved, our community funds most deals within a day, often within minutes to hours, so you'll never miss another growth opportunity.
Control your payment schedule
We pay your manufacturer to produce inventory. Make the introduction and you're off and running! Outline your expected sales periods for customized payment terms. At the end of each sales period, submit sales reports and pay consignment profit to backers for each item sold.
Complete and repeat!
Complete your payment schedule and you're done! Often once the community knows you, you're likely to get lower rates on your next raise.
Inventory Financing for Seasonal Businesses
What is seasonal business financing?
When business is slow, it can be difficult to meet your financial obligations. Seasonal businesses often experience lulls in activity, making it hard to keep up with expenses like inventory, rent, and payroll. On the flipside, during busy seasons cash flow may be low from slow seasons.
Fortunately, there are a variety of financing options available to help seasonal businesses stay afloat during these lean times. Seasonal business financing can take the form of lines of credit, short-term loans, or even merchant cash advances. Inventory funding is another type of funding that seasonal businesses often use to ensure they have plenty of inventory available. 
Can seasonal businesses obtain financing?
Seasonal businesses often have a difficult time obtaining financing because lenders are hesitant to offer loans to businesses with inconsistent revenues. In addition, financing can be expensive so while a seasonal business may qualify it may not make sense. 
Seasonal businesses that need inventory financing should use Kickfurther for affordable funding.
Kickfurther funds up to 100% of your inventory costs on flexible payment terms that you customize and control. With Kickfurther, you can fund your entire order(s) each time you need more inventory and put your existing capital to work growing your business without adding debt or giving up equity.
Of course seasonal businesses can also pursue traditional forms of financing as well such as business loans or lines of credit. A line of credit can be helpful since it will provide access to a revolving line of credit. However, you'll likely need to secure the line of credit with an asset and it may not be as affordable as other options. 
Seasonal businesses can also look into grants and other forms of government funding. In some cases, private investors may be willing to provide financing to seasonal businesses.
How do you fund a seasonal business?
Seasonal businesses can be a great way to earn extra income, but they can also be a big drain on your finances. To keep your business afloat during the slow season, it's important to have a strong funding strategy in place. On the flipside, you'll also need plenty of cash to keep the business thriving during the busy season. Below are some of the best ways to finance seasonal businesses. 
Types of financing options for seasonal businesses
For businesses that experience fluctuations in demand throughout the year, it can be difficult to obtain traditional forms of financing. However, there are a number of options specifically designed for seasonal businesses. 
Inventory loans
Inventory loans, for example, provide funds based on the value of a company's inventory, allowing businesses to borrow against future sales. 
Bank loans
Bank loans can also be tailored to the needs of seasonal businesses, with repayment schedules that reflect the ebbs and flows of revenue
SBA
The Small Business Administration offers a number of programs that can be helpful for businesses with seasonal cycles, including working capital loans and disaster assistance loans. 
Cash advances
Companies can often obtain cash advances from credit card companies or investors, providing an influx of funding during slower periods.
Kickfurther
Kickfurther puts you in control of your business while delivering the costliest asset for most CPG brands. And by funding your largest expense (inventory), you can free up existing capital to grow your business wherever you need it – product development, advertising, adding headcount, etc.
Why Kickfurther?
No immediate repayments: You don't pay back until your new inventory order begins selling. You set your repayment schedule based on what works best for your cash flow.
Non-dilutive: Kickfurther doesn't take equity in exchange for funding.
Not a debt: Kickfurther is not a loan, so it does not put debt on your books. Debt financing options can sometimes further constrain your working capital and access to capital, or even lower your business's valuation if you are looking at venture capital or a sale.
Quick access: You need capital when your supplier payments are due. Kickfurther can fund your entire order(s) each time you need more inventory.
Types of seasonal businesses which can qualify for a business loan
Some businesses only operate seasonally and some businesses operate year round but have some seasons that are significantly busier than others. Luckily, seasonal businesses can qualify for a business loan as long as they meet the requirements. Requirements can vary depending on the type of funding and backer, so be sure to check before applying. Here are examples of seasonal businesses that can get a business loan.
Outdoor & adventure brands
Outdoor and adventure brands, for example, may see a dip in sales during the winter, but business loans can help them to stay afloat until warmer weather arrives. 
Sporting goods stores
Similarly, sporting goods stores may need extra financial support during the summer when people are less likely to be buying new equipment. 
Holiday specialty stores
From Halloween costume store pop ups to Christmas tree farms, some seasonal businesses truly only operate one season per year. From setting up to stocking plenty of inventory these businesses may need funding. 
Common reasons seasonal businesses seek financing
The motivation for seeking financing can vary depending on the business and its situation. Oftentimes though there are similarities as to why a seasonal business pursues financing. Common reasons seasonal businesses pursue financing include:
Alleviate stress when sales are slow

Improve cash flow

Purchase inventory for busy seasons

Managing payroll

Manage unexpected expenses

Make upgrades during slow seasons

Pay bills on time

Keep business credit healthy
How is seasonal sales growth financed?
The answer to this question depends on the type of business and the sales growth. 
For example, if a business is seasonal and has high growth during certain months, it may need to finance inventory or additional staff during the busy season. 
Ultimately, the best way to finance seasonal sales growth will vary depending on the circumstances. However, there are a few general principles that can help guide businesses in making this decision. 
First, businesses should consider whether they have the capacity to self-finance growth through cash flow. Second, they should weigh the cost of external financing against the benefits of maintaining control over the business. 
What credit score do I need to apply for financing for my seasonal driven business?
Credit score requirements can vary depending on the type of financing or funding you're applying for. If funding is backed by collateral, requirements may be less strict. In general, you should have a credit score 600 or higher to qualify for secured or unsecured funding. The rate you lock in will impact the cost significantly. If possible, boost your credit score before applying for a loan or funding.
Where to find financing for seasonal businesses
One option is to work with a financial institution that specializes in small business loans. Another option is to seek out government programs that offer grants or loans specifically for seasonal businesses. Finally, business owners can also consider alternative platforms, which can provide a quick infusion of cash when needed. 
For seasonal businesses in need of affordable inventory funding, visit Kickfurther online.
Which loan option is right for you?
There are a few things to consider when taking out a loan for your seasonal business inventory. The first is the amount of money you need. If you only need a small amount of financing, then a short-term loan may be the best option. 
However, if you need a large sum of money to cover your inventory costs, then you may want to consider a long-term loan. 
Another thing to consider is the interest rate. Some loans have fixed interest rates, while others have variable rates. Be sure to compare interest rates before taking out a loan so that you can get the best deal possible. Lastly, make sure to shop around and compare different lenders before choosing a loan. 
There's also the possibility that a traditional loan is not the solution you need at all. From the cost to the rigid terms, traditional loans may not favor seasonal businesses. 
How to qualify for inventory financing for your business
The requirements to qualify for inventory financing or funding will vary depending on the source. To qualify for inventory funding at Kickfurther, you'll need to meet the following requirements at a minimum:
Brand must sell physical products or non-perishable consumable

Revenue must be between $150kto $15mm over the last 12 months 

Credit score should be 600 or better
How Kickfurther can help
As any business owner knows, seasonal inventory can be a major financial challenge. Not only do you have to purchase large quantities of product, but you also have to pay for storage and shipping costs. This can put a major strain on your budget, particularly if you're a small business. Seasonal businesses should turn to Kickfurther for help funding inventory.
One of the biggest challenges of inventory financing are the requirements and the cost. Entrepreneur Sean De Clercq was once in your shoes; hopelessly searching for an affordable way to grow his company. In 2014, he founded Kickfurther. In true entrepreneur fashion, he found a solution for a major problem business owners are facing. He created a company that helps businesses get affordable inventory funding with less obstacles. 
With Kickfurther you can fund millions of dollars worth of inventory at costs of up to 30% lower than the competition. It gets better though – you don't pay until you start making sales. You'll truly have the opportunity to create a payment schedule that works for your business. You'll outline expected sales periods to create customized payment terms. 
Kickfurther proudly has more than $100 million in inventory funded to date, proving that they can help you get funded within a day or even minutes to hours. Kickfurther can help supply your business with the working capital it needs to flourish into the company you've been dreaming of.
Interested in getting funded on Kickfurther?  Create a free business account, complete the online application, review deals, and get funded in as little as minutes!