Healthcare Business Inventory Financing
Lower costs & higher funding limits for your healthcare  business
Kickfurther funds up to 100% of your inventory costs on flexible payment terms where you don't pay until you sell. We fund your entire order(s) each time you need more inventory, so you can put your capital to work growing your healthcare business without adding debt, giving up equity or locking up cash in inventory orders.
Often 30% lower cost than alternate lenders

Quickly fund $5,000,000+ in inventory for your healthcare business

Create your payment schedule (1-10 months)

Sell new inventory before paying for it
Get Funded
How much funding could your company raise?
Submit this form to see your estimate.
Why choose Kickfurther for Healthcare Business Financing?
Don't pay until
you sell.

Your payment obligation only begins once your sales are made. This alleviates the cash-flow pinch that lenders cause without customized repayment schedules. Free up capital to invest in scaling your business without impeding your ability to maintain inventory


Know your rates. When you compare ours, you'll often see that you're saving. We cost less than factoring, PO financing, and many lenders. We also have higher limits than competitors.
Fund up to $5 million
in an hour.

Once approved and the deal goes live, most deals fund within a day (often within minutes to hours), so you'll never miss another growth opportunity.
It's easy, it works, &
it grows with you.

Companies access higher funding limits and often get lower rates as they return to Kickfurther, creating a scalable solution that grows alongside your company.

We fund inventory for direct-to-
consumer & major store brands






"Tough Times Call For Creative Funding — Check Out
Kickfurther's Clever Model"





How does Healthcare Business Financing Work?
Connect with consumers across the United States to get your
inventory funded via our marketplace
Create your online account
Create a business account, upload your business information, and launch your deal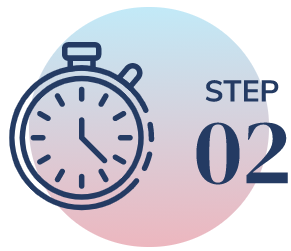 Get funded within minutes to hours
Once approved, our community funds most deals within a day, often within minutes to hours, so you'll never miss another growth opportunity.
Control your payment schedule
We pay your manufacturer to produce inventory. Make the introduction and you're off and running! Outline your expected sales periods for customized payment terms. At the end of each sales period, submit sales reports and pay consignment profit to backers for each item sold.
Complete and repeat!
Complete your payment schedule and you're done! Often once the community knows you, you're likely to get lower rates on your next raise.
Inventory Financing for Healthcare Industry
How does financing for the healthcare industry work?
Healthcare is an essential part of our society, and businesses in the healthcare industry play a vital role in providing care for patients. However, these businesses can face unique challenges when it comes to financing. 
For example, many healthcare businesses require large amounts of capital to purchase equipment and supplies, and they often have high operating costs. As a result, traditional bank loans may not be an option for these businesses. Instead, they may need to seek out alternative financing options, such as venture capital or private equity. 
While these options can be more expensive in the short-term, they can provide the necessary capital for businesses to grow and thrive. In the end, it's important for businesses in the healthcare industry to carefully consider their financing options in order to ensure that they are able to provide quality care for their patients.
The specifics on how financing works depends on the type of loan and the source it comes from. For example, inventory financing may be secured by inventory. Oftentimes the backer or lender pays the supplier directly and then you repay the loan as agreed. Alternatively, a term loan or business loan can be funded as a lump sum and repaid in equal monthly installments with interest. 
The type of loan that's best for your company usually depends on your own unique circumstances. 
Types of healthcare industries that can benefit from seeking financing
There are a number of different types of healthcare industries that can benefit from financing, including:
Healthcare manufacturers
Healthcare manufacturers need to have the right equipment and products to thrive. Therefore they may need a variety of financing to succeed, including inventory financing. 
Medical distributors
Medical distributors need supplies to distribute. As a result, they often seek inventory financing.
Pharmacies
Pharmacies stock everything from prescriptions to body lotion. With so much inventory, they often need financing. 
Exercise/health and wellness specialty stores
Online and in-store health and wellness stores need inventory. They can use inventory financing as a way to offset cash flow and stock plenty of inventory. 
Benefits of inventory financing for healthcare manufacturers and distributors
For healthcare manufacturers and distributors, inventory financing can be a great way to free up working capital and improve cash flow. Here are some of the key benefits of inventory financing:
Cash flow
Cash flow is critical for companies in any industry, including healthcare companies. Financing inventory can free up cash flow. As a result, you can alleviate stress and keep up with your bills. You can also make sure you have an adequate amount of inventory, rather than just what you can afford. Having plenty of inventory ensures that you never miss out on a sales opportunity.
Inventory needs/purchasing power
For most businesses, inventory is one of the most important assets on the balance sheet. It represents a large investment of both money and time, and it plays a critical role in the day-to-day operations of the business. 
Healthcare manufacturers and distributors are no exception. Inventory financing can provide a much-needed infusion of cash to help businesses grow and expand their operations. In addition, it can help to improve purchasing power and increase inventory turnover. 
Stay ahead of competitors 
The healthcare industry is always changing. With adequate financing you can stay one step ahead of competitors. Inventory financing can also help you take advantage of early payment discounts from suppliers. If you can reduce inventory costs, perhaps you can pass the savings along to customers to better compete on price. 
Top benefits of inventory financing for providers in the healthcare industry
The healthcare sector can benefit in many ways from inventory financing. Some of the top benefits include:
Protect and improve cash flow

Flexible repayment terms

Take advantage of more opportunities

Increase purchasing power 
How to find the financing option best for your needs
As a healthcare company or manufacturer, you have a lot of options when it comes to financing your business. But with so many options, how do you know which one is best for your needs? The first step is to assess your financial needs. 
Do you need short-term or long-term financing? How much money do you need? 
Once you have a good understanding of your needs, you can start researching your options. There are various government loans and grants available for healthcare companies, as well as private loans from banks and other financial institutions. 
You can also look into equity financing, which is when you sell a portion of your company in exchange for funding. If you solely need inventory funding, Kickfurther can help. Kickfurther is the world's first online inventory funding platform that enables companies to access funds that they are unable to acquire through traditional sources. When you compare Kickfurthers rates to other forms of funding, you'll often see you're saving. With costs up to 30% lower than other options, Kickfurther is ideal for inventory funding. Companies often return for additional funding. Returning companies often see rates fall each time.
Qualifications requirements to obtain inventory financing 
Healthcare businesses are often in need of inventory financing, as they often have large amounts of inventory on hand. However, obtaining this type of financing can be difficult, as there are typically strict qualifications requirements. 
For example, many lenders will only consider businesses that have been in operation for at least two years. In addition, businesses must often have a strong credit history and a solid business plan. 
It's important to know that not all lenders or brackets have the same requirements. Some may be less strict than others. To qualify at Kickfurther brands must sell physical products or non-perishable consumables and have revenue between $400k to $15mm over the last 12 months. These are the minimum requirements to create an account and get started at Kickfurther. 
With Kickfurther you can fund millions of dollars worth of inventory at costs of up to 30% lower than the competition. It gets better though – you don't pay until you start making sales. You'll truly have the opportunity to create a payment schedule that works for your business. You'll outline expected sales periods to create customized payment terms. 
Try Kickfurther
How to apply with Kickfurther
Kickfurther is a credible and proven site for inventory funding. In fact it was created by an entrepreneur who once struggled with finding affordable inventory funding. In true entrepreneur fashion, he set out to solve his problem, while helping others along the way. Healthcare businesses that need working capital should take advantage of Kickfurther.
Interested in getting funded at Kickfurther? Here are 3 easy steps:
#1. Create a free business account
#2. Complete the online application 
#3. Review a potential deal with one of our account reps
#4. Get funded in minutes