Amazon Funding Options for Sellers
Lower costs & higher funding limits for your Amazon store
Kickfurther funds up to 100% of your inventory costs on flexible payment terms where you don't pay until you sell. We fund your entire order(s) each time you need more inventory, so you can put your capital to work growing your Amazon store without adding debt, giving up equity or locking up cash in inventory orders.
Often 30% lower cost than alternate lenders

Quickly fund $5,000,000+ in inventory for your Amazon store

Create your payment schedule (1-10 months)

Sell new inventory before paying for it
Get Funded
How much funding could your company raise?
Submit this form to see your estimate.
Why choose Kickfurther for Amazon Seller Financing?
Don't pay until
you sell.
Your payment obligation only begins once your sales are made. This alleviates the cash-flow pinch that lenders cause without customized repayment schedules. Free up capital to invest in scaling your business without impeding your ability to maintain inventory
Know your rates. When you compare ours, you'll often see that you're saving. We cost less than factoring, PO financing, and many lenders. We also have higher limits than competitors.
Fund $5 million+
in an hour.
Once approved and the deal goes live, most deals fund within a day (often within minutes to hours), so you'll never miss another growth opportunity.
It's easy, it works, &
it grows with you.
Companies access higher funding limits and often get lower rates as they return to Kickfurther, creating a scalable solution that grows alongside your company.
We fund inventory for direct-to-consumer & major store brands










How does Amazon Inventory Financing Work?
Connect with consumers across the United States to get your
Amazon inventory funded via our marketplace
Create your online account
Create a business account, upload your business information, and launch your deal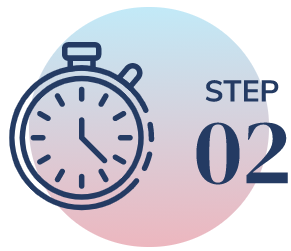 Get funded within minutes to hours
Once approved, our community funds most deals within a day, often within minutes to hours, so you'll never miss another growth opportunity.
Control your payment schedule
We pay your manufacturer to produce inventory. Make the introduction and you're off and running! Outline your expected sales periods for customized payment terms. At the end of each sales period, submit sales reports and pay consignment profit to backers for each item sold.
Complete and repeat!
Complete your payment schedule and you're done! Often once the community knows you, you're likely to get lower rates on your next raise.
Amazon Seller Funding Options
Amazon is an incredible platform for selling your business's products, and using the FBA model is the best way to do so — though we know many businesses using other fulfillment services still report great Amazon results. Scaling an Amazon business can be challenging. And raising funds to aid in that growth can be one of the most taxing aspects. Without proper funding, you can struggle to invest in growth strategies like expanding your product line, increasing your marketing efforts, and hiring additional talented individuals.
Identifying financial resources to help fuel your expansion can ensure you get and stay on a growth trajectory.
This article will review Amazon seller loan options so you can determine which is right for your company. Amazon is the largest e-commerce market in the world. It's a fantastic way for retailers to make money. The biggest expense to an Amazon business will be inventory, but there are also sales and shipping fees to consider. FBA (Fulfillment by Amazon) can also add to costs.
Fortunately, you can get an Amazon seller loan that will provide you with the funding you need to start your business. We will also share alternative funding options with you for those who may not qualify for an Amazon seller loan or those who do not want to use Amazon's financing.
Does financing for Amazon sellers exist?
Yes, there are plenty of options when it comes to funding for Amazon sellers. Options can vary depending on what you need to borrow money for. For example, if you just need to cover the cost of inventory, inventory funding may be the best option. However, if you need to finance equipment, cover payroll, or some combination of expenses, you may need to look into other options.
Amazon Funding Options for Sellers
As a business owner, it's your responsibility to make sound financial decisions while bringing your vision to life. Determining how much you need to borrow and what you need to borrow for, can help you narrow down financing options. If you only need to borrow to cover the cost of inventory, you should consider inventory funding or similar. Below, we have organized information on a variety of loan types that may work for your business. Let's take a look.
Amazon Lending
There are various options for Amazon Lending. Here are a few examples:
You can get a short-term business loan directly from Amazon which can range in value from $1,000 to $75000. Loans must be paid back within 12 months and interest rates are typically between 6 and 16%.

Amazon also partners with Marcus by Goldman Sachs to offer lines of credit between $10,000 and $75,000. Interest rates range from 6.99% to 20.99%.

Amazon Community Lending is a pilot program that offers inexpensive loans through Lendistry, a non-profit lender. They range from $10,000 to $10,000 and have an APR of 8% to 9.9%. Terms can be as long as two years.
To qualify for these loans, you must receive an offer from Amazon. They are typically sent to sellers that have been with Amazon for at least one year.
While these loans are great, they can only be used for Amazon related expenses. They can not be used to expand your business into other markets.
Inventory Financing or Funding
Inventory financing is another Amazon seller loan option. Sellers can typically borrow about 80% of the value of the inventory they are buying. The funds can be sent directly to the seller, or the inventory can be financed before it's manufactured. The challenge with inventory financing is that it can be expensive and as with any loan, hard to qualify for.
Amazon sellers in search of affordable inventory funding should consider Kickfurther. Kickfurther is the world's first online inventory platform that enables companies to access higher amounts of capital on more flexible terms than they are often able to acquire through traditional sources. Moreover, Kickfurther will fund 100% of your upcoming supplier order payment up front with no payments until futures sales of that inventory begin.
Business Line of Credit
Business lines of credit cover recurring expenses like inventory. They are similar to a credit card as they provide a credit line for purchases. Many lenders offer small lines of credit that can be accessed quickly making them an ideal option when it comes to financing for Amazon sellers. Lines of credit are typically available in amounts that range from $5,000 to $500,000. They are repaid with interest. An annual fee may apply as well.
Short Term Business Loans
A short-term business loan is ideal for one-time expenses. They have more flexible credit and revenue requirements than long term loans making them perfect Amazon seller financing choices. Amounts are usually between $5,000 and $500,000. Short term loans are usually paid back in 3 to 28 months. One drawback is, interest rates can be exceptionally high, sometimes as high as 60%.
Merchant Cash Advances
A merchant cash advance (MCA) is a good way to deal with cash flow issues that can arise if you're being paid mostly through credit cards. It allows you to borrow a lump sum based on your credit card sales. The amount is repaid with a fixed fee and a percentage of your daily or weekly sales. Approval is based on your sales so your credit score will not be a factor.
Merchant cash advances are typically available in amounts ranging from $2,500 and $250,000 and you can get funded in just a few days. However, interest rates can be as high as 300%. It can also be hard to keep up with payments if credit card business is slow.
Peer to Peer Business Loans
Peer to peer loans make good funding for Amazon sellers that are just starting out. They usually range from $2,000 to $50,000 and they are ideal for applying to start up fees. They are personal loans and therefore take your personal assets and income into account in determining eligibility.
Interest rates are typically between 5% and 36% and an origination fee may be added on. The loans are paid back in monthly installments over the course of 2 to 7 years.
What is inventory financing for Amazon sellers?
Inventory financing for Amazon sellers will help you get a lump sum or cash so you can order inventory without waiting on Amazon to pay you.
If you use Amazon financing processing usually takes just a few moments and you might not even have to put your inventory up as collateral. In some cases, there isn't even a credit check (this makes Amazon inventory financing a unique and far more desirable option compared to getting financing from a bank).
To qualify, you'll simply need to leverage your account health and sales performance. This will make you eligible for a cash advance or inventory loan – there's no tangible collateral needed. You just have to show that you're capable of repaying the loan with your business income.
However, a majority of Amazon sellers will need to use alternative solutions for inventory funding. Luckily, there are plenty of options out there, some that may even be a better fit than Amazon financing. A little later on we will look at alternative inventory funding solutions.
How does inventory financing benefit Amazon sellers?
Financing inventory can benefit Amazon sellers while giving them a competitive edge. Inventory can be expensive to purchase and hold causing cash flow challenges. Financing inventory can improve cash flow and allow sellers to offer more products. Most Amazon sellers have inventory that will be stored in a warehouse for a while before being sold or delivered to customers. In addition, most suppliers want payment for inventory purchased at the time it's ordered. This means it can be costly to purchase and store Amazon inventory. Sellers that use inventory financing may be able to order inventory in larger quantities at lower prices. Here are a few benefits of financing inventory:
Relieve Short Term Cash Flow Issues
The most tangible benefit of financing your inventory as an Amazon seller is that you will be able to leverage your account health to get inventory financing fast. You won't have to worry about stock outs or lost sales.
Secure Cash for Extra Stock 
Another Obvious benefit of Amazon inventory financing is that it will let you buy extra stock for important selling dates like Black Friday or Prime Day. Since you have the money you need, you can buy more inventory to turn it over faster – and make more money.
Add New Products 
Are you thinking about adding new products to your inventory – or perhaps adding completely new and unrelated products? If so, financing might be the best bet. This will give you the cash you need to add new products so you don't miss out on big opportunities just because money is tight.
Take Advantage of Special Offers
Finally, Amazon inventory financing will allow you to take advantage of special offers. You might find that slower months are a good time to buy inventory, since you'll enjoy off-season discounts. When you have the right financing in place, you can take advantage of these special offers regardless of your cash flow, something that can help save you money.
Qualifications to obtain inventory financing for your Amazon business
In order to get inventory financing, you'll usually need to be a product-based business (obviously, service-based businesses are not eligible). You should have been in business for at least one year and meet the lender's minimum requirements. Some will only lend to businesses that need hundreds of thousands of dollars worth of inventory to make the loan worth the investment.
You may also need to provide a detailed financial history, including financial records like tax returns, profit and loss statements, and inventory turnover ratios. At Kickfurther you will need to sell a physical product(s) or non-perishable consumables with revenue between $150k to $15mm over the last 12 months. If you meet these minimum requirements you should create a profile to get started.
How does Amazon FBA work?
With FBA, not only do you get the benefit of Amazon's infrastructure and ability to offer Prime shipping, but they also do all the hard work for you.
FBA offers a simple way for online retailers to have a fulfillment solution without having to maintain complicated logistics processes. This type of fulfillment method is designed to help entrepreneurs keep their operations leaner. The only downside? You have to buy the inventory long before you sell it, and then ship it to Amazon's warehouses.
There's one problem – you have to buy the inventory long before you sell it, and then ship it to their warehouses, of course. This is fine if you have significant capital to buy more inventory whenever you need it, but more often than not, Amazon sellers, like many small and growing businesses, work on tight budgets and a number of expenses that cut into their ability to produce as much inventory as they would like.
So, if you're experiencing increased demand for your products but you don't have the cash to meet demand, what are your options? Here we'll cover some of the best amazon seller loan options.
What is an Amazon FBA Loan?
FBA stands for fulfillment by Amazon, and so an FBA loan is a loan designed to lend to this business model. Unfortunately, there aren't any loans out there designed specifically for the FBA business model, but there are still a number of ways to fund an FBA Amazon business, which we'll review below.
Also known as Amazon lending, Amazon's FBA loan is designed specifically for Amazon sellers that are experiencing limited cash flow. This type of financial product can be used to purchase additional inventory, introduce new product offerings, or for expansion purposes. One roadblock, however, is that FBA loans aren't accessible to everyone; these loans are invite-only and Amazon sets the amount you will be eligible to borrow as well as the interest rates that you would have to pay.
Pros and Cons of an FBA Loan
If you have recently been invited by Amazon to avail of an FBA loan, it's important to understand the different benefits and drawbacks that it may pose to your business.
Pros:
Since it's invite-only, this will be the easiest loan application you'll ever apply for.
Amazon determines your eligibility based on your sales performance. No more pesky credit checks!
An FBA loan is great if you think you wouldn't be able to qualify for other loans.
Cons:
An FBA loan can be limiting since the primary focus on this type of loan is to purchase additional stock or expand your product line.
If you become unable to pay back the loan, Amazon reserves the right to seize the additional inventory you purchased to recover the debt.
As mentioned above, one roadblock is that Amazon determines how much you get to borrow as well as the repayment terms of your loan.
Unfortunately, there aren't many loans out there designed specifically for the FBA business model, but there are still a number of ways to fund your Amazon business, which we'll review below.
How can I qualify for Amazon seller financing?
To qualify for Amazon seller financing, you may need to provide documents including:
Business and personal taxes returns and bank statements

Profit and loss records

A detailed business plan

Financial records
If the lender finds that your financials meet their requirements, they can approve your loan.
Is it difficult to get Amazon seller financing?
It can be difficult to get an Amazon seller loan if you are just starting your business. Most lenders will want a proven track record of your success before investing. If you are having trouble securing a loan, consider looking into loans specially designed for startups.
How quickly can I get Amazon seller financing? 
The amount of time it takes to get Amazon seller financing varies according to the type of loan you're applying for, the lender you are working with, and other factors.  Amazon typically takes around 5 days to approve a loan. Lines of credit can be approved pretty quickly as well. Other loans may have longer approval processes and can take up to 30 or even 60 days. You will want to check with the lender for a more accurate estimate of how long it will take for your loan to be approved and funded.
How much does Amazon seller financing cost?
The cost of Amazon seller financing can vary. The loan amount, interest rate, term, and other factors can impact the total cost of financing. As you compare financing options, you should compare total loan costs.
How much do Amazon FBA sellers make a year?
FBA sellers can be extremely profitable. Oftentimes they start selling on Amazon and using FBA as a side hustle, but if operated properly, it won't take long before it becomes a full time gig. The Amazon FBA seller program takes out most of the hard work that comes with running an eCommerce business. All you need to do is source out products that you have identified as potential best sellers and get them into Amazon warehouses around the country. You create and manage the listing on the Amazon platform and Amazon takes care of fulfilling the orders. 
Approximately 50% of Amazon FBA sellers can make anywhere from $1,000 to $25,000 per month in sales. That is a promising figure for anyone looking to switch careers or supplement their income. 
Here is a breakdown of how much Amazon FBA sellers make on average per month by selling on the platform.
Under $500 around 22% of Amazon FBA sellers

$501-$1,000 around 13% of Amazon FBA sellers

$1,001 – $5,000 around 27% of Amazon FBA sellers

$5,001 – $10,000 around 13% of Amazon FBA sellers

$10,001 – $25,000 around

10% of Amazon FBA sellers

$25,001 – $50,000 around 8% of Amazon FBA sellers

$50,001 – $100,000 around 4% of Amazon FBA sellers

$100,001 – $250,000 around 1% of Amazon FBA sellers
Do you need an LLC to start an FBA business?
An LLC is a limited liability company. This means that if you make your Amazon FBA seller business an LLC you are structuring it in a way that limits your liability. You are not personally responsible for debts or legal actions taken against the company or the LLC structure. Most often, business owners form an LLC to protect their personal assets. 
However, simply having an LLC does not mean that you are 100% free from any liability. Depending on the state where you operate your LLC, you could still be subject to state laws that negate liability in particular situations.
That being said, if you are looking at becoming an Amazon FBA seller, you do not need to be a registered LLC. Instead, you most likely will register your Amazon FBA seller account as a sole proprietorship. A sole proprietorship is a simple business structure that states the unincorporated business is owned by one individual. A sole proprietorship is perfectly fine to use for operating an Amazon FBA seller account, however, if something would happen that results in legal action, the legal action can be brought against you personally.  
Does Amazon Lending affect credit scores?
Amazon lending is a powerful financial assistance program that qualified Amazon FBA sellers can obtain to receive loans and revolving lines of credit to scale their business and increase sales. Payments are made either daily or weekly and financing can be anywhere from $1000 to $750,000 depending on the size of your business. Any funds obtained through the Amazon lending program must be used only for purchases related to the operation of your Amazon seller business. 
One of the highlights of the Amazon lending program is that no credit score is required to qualify. Amazon does not use your credit score to determine eligibility, instead, they are only concerned with how your business is performing on the platform. The downside of this is that if you use Amazon lending, you will not be able to build a business credit score from completing successful payments through the program. 
Other benefits of the Amazon lending program are little to no documentation required, the approval process can take as little as 24 hours, interest rates can be much more competitive than other types of business financing, and payments are taken automatically out of your Amazon seller accounts. Additionally, there are no origination fees, prepayment penalties, or other fees associated with other types of business financing. 
The main downside to the Amazon lending program is the fact that the funds can only be used to restock inventory, launch new products, or create advertising campaigns. 
To qualify for Amazon financing you must be invited. If you're an Amazon seller in need of funding for inventory, visit Kickfurther for affordable and flexible solutions. 
Is Amazon FBA still worth starting in 2023?
Yes, the majority of Amazon FBA seller accounts can pull in anywhere from $1,000 to $25,000 per month. That amount of revenue could be enough to supplement your current income or enough to quit your job and source and sell products using Amazon FBA full-time. Although the marketplace is competitive there's a huge opportunity. Do your research and dive in with confidence. 
Who can apply for an Amazon loan?
Amazon FBA sellers do not apply for loans through the Amazon lending program. Instead, the Amazon lending program is an invite-only operation where eligibility is determined by the performance of your seller account. Although Amazon has not fully disclosed all of the criteria they use to determine who is eligible or not, here is a breakdown of some of the common factors that sellers enrolled in the Amazon lending program share.
Possess an active Amazon seller account registered in an eligible state or country.

Consistent sales with good positive reviews for a minimum of 12 months.

Minimum sales of $10,000 in a 12-month period.

No serious negative reviews.

No copyright claims, trademark infringements, or other legal complaints in the past 6 months.

No previous Amazon lending loans issued in the past 33 days.

Listings need to be in compliance with Amazon listing style guides.  
What Percentage Does Amazon Take From Sellers?
Amazon takes different percentages from their sellers depending on what type of seller account they have, whether they are a personal or professional seller, and the types of products they are selling. For Amazon FBA sellers, Amazon fees are streamlined and they cover the picking, packing, and shipping costs associated with your orders as well as the monthly storage fees to store your products in Amazon warehouses around the country.
Amazon fulfillment and storage fees are split into a few different categories. There are FBA fees for apparel and non-apparel. FBA fees for standard-sized products and oversized products. Also, monthly storage fees are different between the months of January and September than the months of October to December. It's best to look specifically at your products to get the best estimate for how much you may be required to pay for FBA fulfillment fees. 
If you are not looking at opening an Amazon FBA account but you would like to have an individual or professional seller account, then Amazon takes a referral fee anywhere from 6% to 45% depending on the category of the product sold. Additionally, if you have an individual account, Amazon may take a listing fee of every item sold of 99 cents per item of up to 40 items per month. If you sell more than 40 items per month, then you will be required to have a professional seller account which provides you with unlimited listing and sales for $39.99 per month. 
Can you get your inventory financed on Amazon with bad credit?
In most cases, the Amazon Lending Program does not check credit. This means that good and bad credit sellers may qualify for Amazon Lending.  Since Amazon collects money from sales and then disburses the appropriate amount to sellers there is less risk involved. Amazon can collect interest fees and loan payments directly out of your sales. If Amazon is not offering you inventory financing and you have bad credit you should look into a personal loan.
Which financing option is best for your business?
Inventory based businesses have a wide variety of financing options available. To qualify for most financing you'll need some basic minimum requirements such as established sales and time in business. While financing can help you grow your business, it can eat into profits. Finding the most cost-effective financing solution with flexible repayment schedules is important. Traditional financing is usually not the best fit for FBA Amazon sellers. For affordable and flexible funding for inventory, visit Kickfurther. It was quite literally made just for entrepreneurs just like you.
Tips for choosing business financing for your Amazon FBA
Financing can create opportunity, but it can also create challenges. While some may think money is the solution to all their problems, that's certainly not the truth. So, here are a few tips to help you choose the best FBA financing.
#1. Make sure business operations are steady and growing before securing financing. 
#2. Pay close attention to total financing costs.
#3. Consider cash flow. Find financing solutions with flexible repayment options. 
#4. Think outside the box – traditional financing methods are not always best suited for small businesses. 
#5. Learn about requirements before applying with a particular lender or source. 
#6. Create an account at Kickfurther to access affordable inventory funding for entrepreneurs. 
Which financing option is best for your Amazon business?
Now that you have more education about financing options available, you can look into the options you see most fit. Every Amazon seller runs their own unique business with it's own goals, therefore, there is no one financing option that is best for everyone. If you can secure the funds you need with an affordable monthly payment, flexible repayment terms, and a relatively low loan cost, you have probably found the best Amazon seller financing for your business. 
How can inventory financing help grow your Amazon business
Growing an Amazon business involves driving traffic to your online store, expanding your reach, and securing enough financing to sustain your business operations. With inventory financing, you can purchase the inventory you need without sacrificing growth opportunities that would lead to more sales. If you're wondering about the other ways that inventory financing can help grow your business, we compiled some of them below. Read on to find out more!
Meet demand during busy sales seasons

If your business is running low on inventory during busy sales seasons, then it's important to have accessible financing options to make sure you meet customer demand. Inventory financing can help you break out of your cash flow woes by equipping you with enough cash to purchase additional inventory for your Amazon store.

Leverage inventory to acquire additional financing

Compared to other traditional loans, one of the greatest things about inventory financing is that it doesn't require personal and business assets to be pledged as collateral. This means that you won't have to put up expensive assets to secure an inventory financing loan. Most Amazon businesses would benefit from this type of financing as their sourcing methods differ from one business to another.

Allows businesses to invest in other growth area

Perhaps the most obvious advantage of inventory financing is that it unlocks the much-needed cash that's usually tied up to inventory. Since you don't have to reallocate funds from other aspects of your business, you now have extra working capital to reinvest in other growth areas as well as expand your product lines.

Improves cash flow during slower seasons

While it's true that inventory financing products can help you prepare for peak shopping seasons, a lot of businesses also use inventory financing as a lifeline during slower sales periods. Seasonal businesses benefit from inventory financing as they are more prone to experience cash flow issues during slow shopping seasons. With inventory financing, seasonal businesses can have the funding they need to be able to meet recurring financial obligations.
How Kickfurther can help
Kickfurther funds up to 100% of your Amazon inventory costs at flexible payment terms so you don't pay until you sell. Kickfurther's unique funding platform can fund your entire order(s) each time you need more inventory, so you can put your capital to work growing your business without adding debt or giving up equity.
Interested in getting funded on Kickfurther? Create a free business account today to get started!
Get funded now
How is Kickfurther FBA seller financing different to other financing companies?
We're different because we've created a positive space for you to seek funding. You don't have to submit an application to a bank manager and wait to hear if that person thinks you're reliable.
We do have expectations about how you put yourself forward as a brand on our platform (you can read more about our expectations for brands and investors here), and we do require your company to go through a vetting to ensure you're business is legitimate and a safe investment for the supporters who use our platform. (That's why over 90% of our co-ops get funded.) You can read more about the screening process here.
How is Kickfurther different to Amazon's own lending platform for sellers?
When you borrow through Kickfurther, you're working directly with the fans and supporters that believe in your company. You'll get the money in a lump sum, as you would with Amazon's own platform, but you make payments on the money instead of it being automatically subtracted from your income.
You also don't have to use all the money to fuel inventory on Amazon. This makes us ideal if you do a lot of sales from your own storefront.
If you're wondering how Kickfurther works, let us give you a quick rundown:
Businesses create their account, upload relevant information, and go through an extensive vetting process.
After the vetting process, businesses would have to showcase a strong sales record before they can request the Kickfurther community to purchase their inventory. Deals are made primarily through consignment opportunities or Co-Ops.
Kickfurther then starts a crowdfunding campaign based on the terms laid out by the brand.
Once the crowdfunding phase is over, a brand specifies a production time frame, a rate of return, and fixed payout dates. This gives buyers an idea about which brand to support based on their repayment terms. Individuals looking to earn money can freely choose which company to help and how much money to offer.
Backers then earn payments as soon as the inventory they helped purchase has been sold.
Does Kickfurther provide inventory financing for Amazon sellers of all sizes?
If you are an Amazon seller that sells physical products and has sales over $150,000 over the last 12 months, you can qualify on Kickfurther. Before applying you should gather sales data to ensure you submit accurate information that you can prove if requested. Kickfurther has a 99.5% funding success rate with over 1,000 opportunities funded.
Is it possible to get an inventory loan if I am a new seller on Amazon?
It depends on how new you are. If you are truly just starting out with little to no proven sales, you may not qualify for business loans or inventory financing. However, you may qualify for a personal loan. You could use the personal loan to launch your business. Once you have sales that you can prove, you can explore the next level of financing options.
What are some Amazon sellers that have used Kickfuther?
Two sellers that have successfully used Kickfurther to grow on Amazon are CLIQ Products and Enlightened Minds LLC.
CLIQ Products was even able to fund during the COVID-19 pandemic. They create collapsible outdoor chairs and raised over $57,000 in 2.3 months. They were seeking inventory funding to help them bridge the cap in the cash conversion cycle that is so common for Amazon FBA businesses – for them, this was 8 weeks between buying inventory and realizing revenue.
Enlightened Minds LLC raised $14,000 in less than a month. Jim Taylor, the owner of the company, was able to personally guarantee the co-op, which made it a safe bet for investors. They needed more capital to invest in inventory of their branded games and books.
Both of these companies were able to fund their growing needs directly through their supporters. While CLIQs time-to-funding took longer, they were able to fund a much higher amount to by the inventory of their collapsible outdoor chairs even during a time when much of the world was in quarantine. They correctly forecast that camping and outdoor pursuits would become more popular in the summer when more traditional vacations were risky. It's this kind of forethought that helped them get the funding they needed.
Enlightened Minds used the power of branded products (Harry Potter, Dungeons and Dragons) and their popularity to quickly land the funding they needed to purchase new inventory.
What is Amazon line of credit?
Amazon's line of credit is simply their own line of credit, which we discussed in the different types of financing section. As we said there, this can be a good option to help you manage your business finances flexibly.
They offer two different options:
Amazon Business Line of Credit
Amazon Revolving Credit Line
The latter option is the traditional line of credit option, where you make payments on what you've borrowed, as you would a credit card.
Their Business Line of Credit is their lending option, and despite being called a line of credit, you pay back in full. They don't give a representative APR on this, and you'll need to apply to find out more information from their partner, Synchrony Bank. So, while this is an option through Amazon, you are still working with a traditional bank.
The revolving line of credit starts at 12.99% APR, which suggests the APR for most businesses will be relatively high.
Of course, you need to do your research and think seriously about which form of funding is best for you and your business. Fortunately, the security FBA offers supporters on Kickfurther means that your business is that much more likely to be funded. If you're looking for funding for Amazon sellers, Kickfurther can be the perfect option if you wish to avoid traditional forms of lending.
Interested in getting funded on Kickfurther?
Kickfurther funds up to 100% of your inventory costs on flexible payment terms that you customize and control. With Kickfurther, you can fund your entire order(s) each time you need more inventory and put your existing capital to work growing your business without adding debt or giving up equity.
Why Kickfurther?
No immediate repayments:

You don't pay back until your new inventory order begins selling. You set your repayment schedule based on what works best for your cash flow.

Non-dilutive

: Kickfurther doesn't take equity in exchange for funding.

Not a debt:

Kickfurther is not a loan, so it does not put debt on your books. Debt financing options can sometimes further constrain your working capital and access to capital, or even lower your business's valuation if you are looking at venture capital or a sale.

Quick access:

You need capital when your supplier payments are due. Kickfurther can fund your entire order(s) each time you need more inventory.

Kickfurther puts you in control of your business while delivering the costliest asset for most CPG brands. And by funding your largest expense (inventory), you can free up existing capital to grow your business wherever you need it – product development, advertising, adding headcount, etc.
Amazon sellers access funding for inventory (or can get reimbursed for recently produced goods) from marketplace participants. The marketplace allows brands to access private funding at costs that can improve with each use. Your Amazon seller funding goes directly to your manufacturer for production of goods and you make no payments until you receive and begin selling new inventory.
Your Amazon seller business must be compliant with State and Federal regulations and have an established track record of sales. Kickfurther is for inventory financing so you must have a physical product. Finally, all businesses are subject to approval by the Kickfurther quality team
Launching a Co-Op involves 3 key steps:

Create a basic profile including information about your business and product line. Once you've done this you can go live with an "upcoming Co-Op" profile that users can choose to follow to hear when your Co-Op launches.

Determine your Co-Op structure using the Kickfurther calculator to determine costs, earnings, and timeline.

Verify your Credibility Metrics with the Kickfurther team and finalize your Co-Op profile.