Build Your Brand With Packaging That Stands Out
Traditional marketing involves a lot of branding strategies that take the product to customers in various ways. E-commerce allowing customers to shop without ever touching the product has turned this on its head! The rules of the game changed. You may say the game itself changed! Now a marketer must speak the language of digital, and use various tools like social media, search ads, banner ads, etc. to reach a potential customer.
Additionally, online shopping brought in another element to the shopping experience that didn't exist in the strictly brick-and-mortar days: Today, packaging plays a huge role in the customer experience space, and as more people shop online, opportunities to stand apart through branding are only increasing. In fact, trade pundits attest that branding is one of the most critical factors in bringing in and retaining customers. In the e-commerce space, they say that the packaging is the brand; some brands have admitted that superior packaging has helped them catapult their product sales.
What Does Custom Packaging Involve?
What does it really mean to build your brand using custom packaging? Once an online shopper completes the transaction, the fulfilment process kicks in and the shipping process begins.
To service the different challenges of shipped delivery versus in-person shopping, ecommerce retailers can lean on a number of inventory, logistics, shipping and tracking resources, like ShipBob, Stich Labs, Volusion and Easy Post.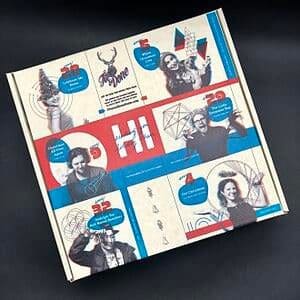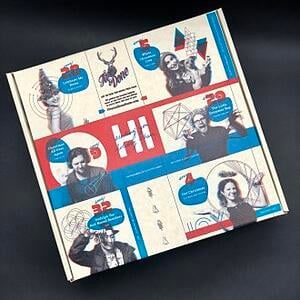 Further, when combined with packaging partners like Arka, a brand's shipping strategy gets well taken care of. A vital component of any brand's shipping strategy is custom packaging. Arka helps you find innovative and cost-effective packaging with flexible service options.
If you're also a Kickfurther customer, you're in for a treat. Use the promo code 'KICKFURTHER10' for an additional 10% off on your first order with Arka! 
Shipping is a herculean task but it is the backbone of e-commerce shopping. Most e-commerce players start off small, managing the packing and shipping out of their own homes, small offices and so on. At some point, scale hits and you need additional help to add efficiencies.
As you scale, working with third-party partners like Arka and the above helps ensure that the customer experience remains superlative and builds positive brand experience as you grow.
Packaging as Your Brand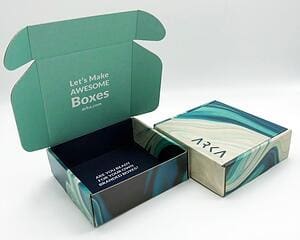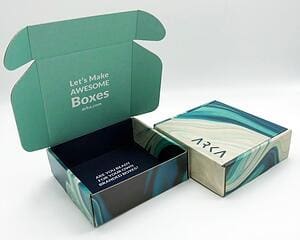 To ensure that your branding is driven by custom packaging, you need to focus on making your packaging an experience that customers love. This could involve colors, imagery, shape and design, among other experiential elements. Custom packaging provides a great opportunity to communicate your brand voice and values.
The choice of packaging material speaks volumes about a brand. It must be durable, cost-effective, and in line with the brand attributes. For example, a seller of eco-friendly products must look to packaging that can be recycled. Working with Arka helps connect your ideas to materials and design that support your brand goals. Customers will begin recognizing your packaging as an emblem of the values for which you — and likely they — stand for. This helps build loyalty to your brand and develops long-term customers and brand ambassadors.
Statistics show that a considerable number of customers decide to drop a brand simply because they did not like the packaging, the quality of the product notwithstanding. Veteran marketers can tell you tales of brands forced to change their packaging to improve customer perception and then sales.
Custom Packaging Pitfalls
While it is true that custom packaging can help boost your brand and the revenue, it is also true that one should not change the packaging for the sake of it. Several worldwide brands that spent significantly and went all-in on a makeover were forced to move back to their older packaging!
So, what went wrong? Well, customers identify your brand with a certain kind of packaging. So, when a change is made without any proper market research and advertisement of the larger vision or strategy, the sudden change to packaging and/or branding could backfire as well. Loyal customers look for and like to stick to their liking of the product packaging; unwarranted change can be detrimental.
Why Custom Packaging?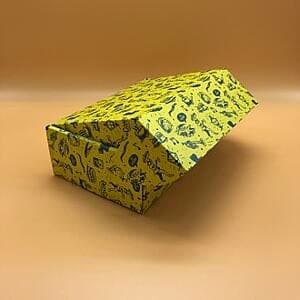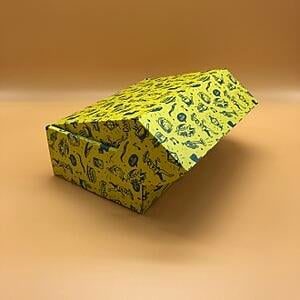 Custom packaging is a vital strategic element that can help you build, enhance and solidify your brand. Think of what your brand should say to the customer. It may help to think about your own favorite brands and what they stand for and how they communicate those values through their marketing, packaging and overall presentation.
Your customers can experience the same connection with your brand, and packaging is one high-visibility way to build that connection. With Arka, high-quality and infinitely customizable packaging has never been more accessible to growing small and medium businesses!
Arka 
Arka offers incredible prices, low minimums, and high quality custom designs. You can choose from a range of Kraft boxes that are eco-friendly, durable and inexpensive. Or, if it is white boxes you want, then these are available in multi-color, clear print and with a high-quality finish.
Find out more by getting in touch with Arka today.