You are on your way to success: You've finished your initial product runs, you're building a following, and you're finally creating wakes in the marketplace. It's time to secure your success by developing a eye-catching, recognizable brand. Custom labels prove to be one of the most important elements of product branding. In fact, according to a study by the Paper and Packaging Board, a whopping 72 percent of consumers admit that packaging influences their buying decisions.
Whether you're selling products at the supermarket or selling at the farmer's market, your goods rely on good packaging to entice your clientele. And good packaging comes down to a striking, clear, high-quality label. So, how do you design a label that boasts your brand and boosts your sales? Successful labels are creative, coherent, and well-crafted — here's how you can check off each of those traits:
Product Label Creativity Attracts Curious Customers
While clarity and quality are crucial components of an attractive label, it is creativity that attracts curious new clients. Hit the drawing board with striking, distinct designs that are eye-catching, even at a distance.
Now, if you don't dabble in design, be sure to hire a designer or firm with a reputation for iconic, impactful graphics. Be sure to use the tips below to influence your decisions as you design custom labels.
If you are tackling your product label design on your own, be sure to develop numerous iterations of designs for your labels, until you've landed on a label that glows. Try bold colors to gain attention, or consider a subtle, neutral color scheme that relies on the product itself to tempt clients. Go complex if you'd like, designing an odd-shaped label that runs askew across the surface of the package. Or opt for a label that is minimalistic, which can prove alluring, mysterious, and impactful.
Not sure where to start? Take a look at your competitors' labels, and take things in a new, individualistic direction.
Take note: Regardless of the style that you settle on, you should always build your custom labels around your brand. This will help to promote recognition once clients try your products, and that's how you earn return business.
Label Clarity Sells Products
Once you have creative concepts drafted up, it's time to make sure that your label speaks clearly to your clientele. Clients should be able to determine exactly what they're buying when they pick up your product. Ensure that your custom label addresses basic questions that a client may have — e.g. What does this product do? What are the benefits of this product? Why should I buy this product versus that one? Answer these questions to give your clients confidence in your product.
Legible text is a must. While you may be tempted to use a fancy cursive font for your wine bottle labels, or you may want to go with an archaic font for your old-fashioned shaving kits, you risk losing clients if they can't read the text in a quick glance. Now, you don't have to go with standard Helvetica font, but clarity should be a priority.
Finally, don't overlook compliance. Many products' labels are legally regulated to ensure they include various warnings and information, so that clients are aware of what they're buying, how to use the product safely, et cetera. For example, the FDA has extensive regulations on medical device labeling. If your product falls under any regulations and standards, research government regulations and be sure to conform to industry standards. You can speak with a professional compliance agency to ensure that your labels are up to code.
Label Performance Keeps Clients Coming Back
What materials are you using for your label? Once the product is in your clients' hands, the quality of the label will be apparent. Pay attention to the texture of your label. How does it feel? Does the texture work well with the character of the product?
When customizing labels, the material should also work well with the utility of your product. For instance, if you're labeling a line of bath products, it'll be imperative that the labels are waterproof.
Think about where your product will be stored. Maybe you're labeling your organic sunscreen line. Will the label fade in the sun? Be sure your label not only feels good but is suitable for where and how it will be used. The quality of the label will reflect the quality of your product, making clients eager to return for the whole package.
A Case Study in Successful Beer Branding
Leapin' Lizard Labels is a custom label printing company that has grown hand-in-hand with neighboring breweries in their hometown of Fort Collins, Colorado — often called "The Napa Valley of beer." As the beer continues to flow, breweries count on Leapin' Lizard for label after label.
Odell brewing, one of Fort Collins' staple brewers, recently made the leap to crowlers (32-ounce cans that are all the rage in the beer industry), relying on simple, effective labels that feature their signature hops logo.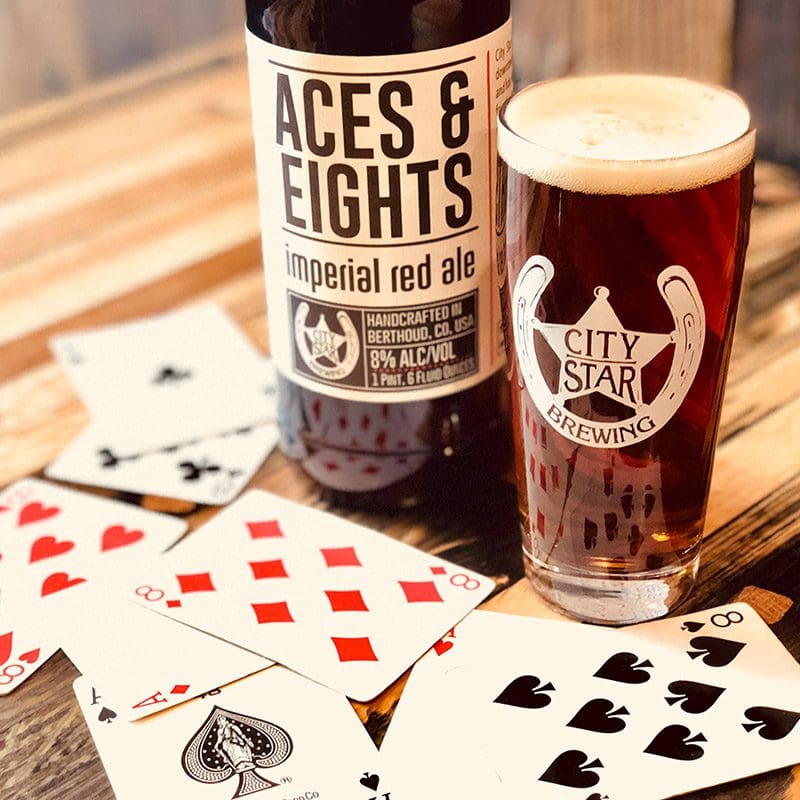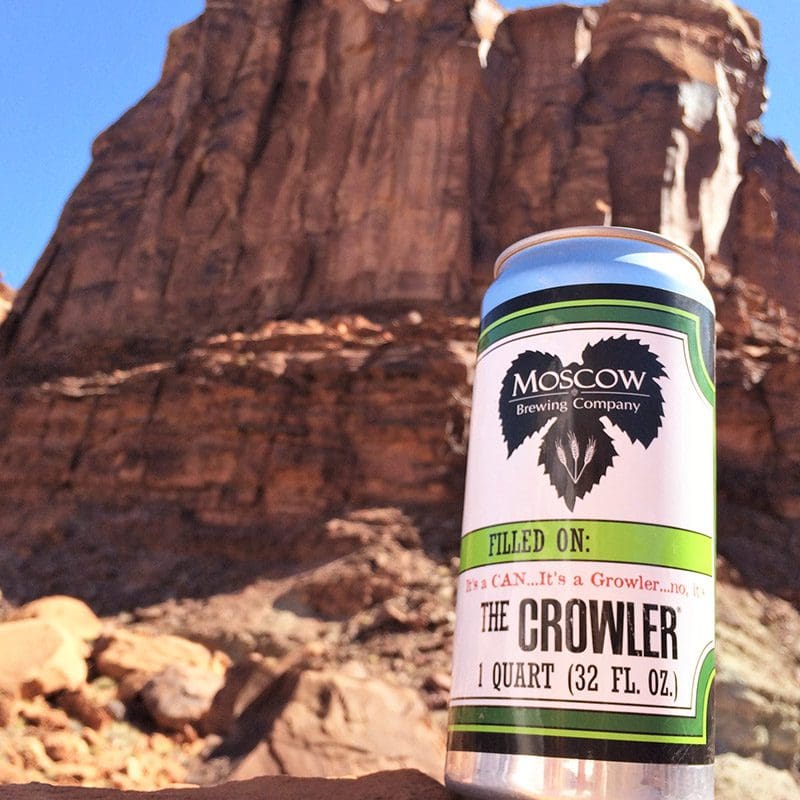 Meanwhile, just south of town, City Star printed labels for their bottles that are as bold in character as the brew itself. Their most recent line of beers features a rustic, wooden backdrop backing their iconic horseshoe-and-star logo.
Leapin' Lizard also created custom labels for Funkwerks — a brewery just down the road from the printing company — producing bright, poppy labels to slap on top of their ever-changing tap handles around town.
From Odell's sweat-resistant labels to textural City Star labels to eye-catching Funkwerks labels, Leapin' Lizard is proud to support local brewers with labels as enticing as their brews.
Pair labels with custom packaging and packing materials to build brand equity
Ordering Made Easy With Leapin' Lizard
If you're looking for a partner in printing, Leapin' Lizard would be ecstatic to help. Once you've designed your labels, they'll warm up the printers.
With Leapin' Lizard Labels, printing couldn't be easier. Here's their simple, step-by-step process:
Submit your artwork via email.
Review free proofs of your label.
Submit final approval. We'll print and ship!
Leapin' Lizard prints in all batch sizes, they print labels in any shape and color-scheme, they provide a variety of label material options, and they're an eco-friendly printing company. They have no minimums, no set-up fees, and no extra charge for custom cuts or colors. Count on Leapin' Lizard Labels to make your brand stick — call with any curiosities you may have, or submit your artwork via email!